Exclusive Interview With Kim36G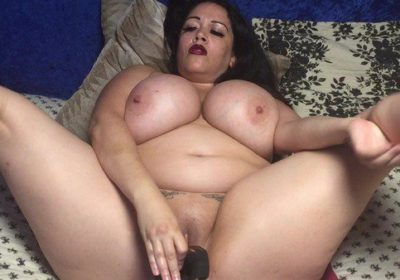 A couples of months in a previous article, I talked abouts the lovely Kim36G who had finally made an official website (powered by ModelCentro.com) to help gain further popularity by fans that of course are looking to get their money worth for a monthly membership access. Looking to do a lot more then just webcam shows and phone sex, she aims to somewhats forge her own brand of porn by not only having her website but also producing new originals contents on it from boob fetish and softcore videos to full-on hardcore action to help further expand her popularity. So that being said, she has gain somewhat of a cult following on social media due to her self-independent persona as a gorgeous thick camgirl.
With beautiful huge's tits and one fine round curved ass, Kim36G continues onces more to uses these very voluptuous thick assets of hers to gets everyone attention from boob and bbw fans to horny pervs alike in a mere instant whens it so comes to pleasing those before her. In this exclusive interview, the lovely Kim36G finally reveals all and tells us what her plans are in the world of webcam as boob fans are eagerly wanting to know the answers while hoping to sees more hardcore action from her. For anyone who new and unfamiliar with her, I highly encourage you to go check her out on webcam and get your money worth for a private one on one session with her.
To my knowledge, she indeed continues to shows a certain level of potential as a model who remains more independent with herself by somewhat forging her own brand of porn especially after getting her own official website made to furthers expand her popularity. Like as before you can follow this gorgeous thick camgirl on twitter, @kim36g to learn more about her and be sure to get the latest updates if you are a big fan of hers or just a fan of thick models with beautiful big boobs, in the meantime here is my exclusive interview.
And be sure to check out her official website, Kim36G.com for all of her original softcore and hardcore contents if you are definitely a big fan of hers.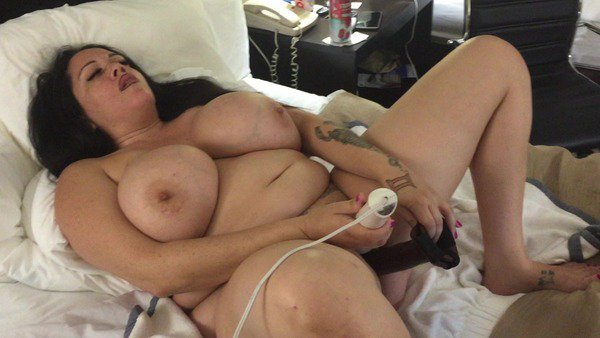 Sexcraftboobs So where are you from?
Kim36G I'm from California.
Sexcraftboobs What have you been up to lately?
Kim36G Working on my membership website. – Kim36G.com
Sexcraftboobs How is your webcam and skype shows doing?
Kim36G They're going great! I'm on NiteFlirt as GoddessKim36G and guys can buy Skype shows there. 😉
Sexcraftboobs How long have you been modeling? And when and why did you first decide to model?
Kim36G I was a stripper all my adult life. Going online seemed to be a natural progression. I love working from home and for myself. I have a cam studio. I've cammed in my car. I love the freedom to earn money whenever I want.
Sexcraftboobs Have you watched any porn before your modeling career? If you do it? How often?
Kim36G No. I never needed to. My life was porn. I was very promiscuous and stripping gave me access to many different types of men and women. So I never needed to watch it, I just did it.
Sexcraftboobs What kind of personality do you have as a model?
Kim36G My personality as a model is bitchy. I have huge breasts and a big ass which is what most men want. I do speak in the Kardashian baby voice. Being slutty comes natural for me. I'm very successful at phone sex because I have a broad vocabulary and wild imagination.
Sexcraftboobs Do have a boyfriend, or are you married?
Kim36G I'm dating and I have friends.
Sexcraftboobs What do you do when you not modeling? How is a normal day in your life?
Kim36G Lying on the beach having intercourse and giving out blowjobs to whoever deserves it.
Sexcraftboobs What is your bra size? When did your breasts start to grow? How was it back then?
Kim36G My bra size is 40H due to weight gain. But my name is Kim36G. That's what I was when I started camming in 2012. My breasts grew at 24 to D cup. I like having big boobs because they make men weak and they give me money.
Sexcraftboobs Do you sell bras and panties to fans?
Kim36G Yes, for bras and panties purchase, men can email me at Kim36G@gmail.com. 😉
Sexcraftboobs When doing webcam and skype shows, do you use a lot of sex toys? What kind do you use?
Kim36G I used to. I prefer big dildos. I also use lovense toys for token sites like CAMSODA. My clients are turning into fetish mostly and they don't want penetration so I rarely use dildos anymore.
Sexcraftboobs Would you ever like to have any guests come on your webcam shows?
Kim36G I bring loyal fans on shows all the time. I interact personally with my big or regular spenders. I consider them my friends and supporting me. All my videos are fans. I never do studio porn. I make my own gonzo porn. I like spur of the moment and realness.
I said it once and I'll say it again, there is no doubt in my mind that those thick assets of Kim36G would definitely make any guy dick hard before her in a mere instant especially those melon-size juggs of hers.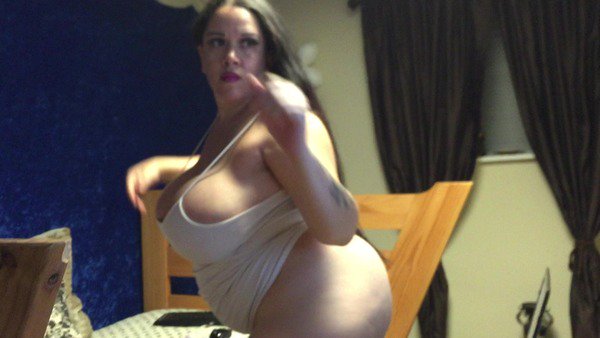 Sexcraftboobs Now you have done hardcore videos, but have you done any anal scenes? Do you like getting anally fuck on camera? Or that just not your thing?
Kim36G No anal. Not really a big fan of it.
Sexcraftboobs Apart from anal, is there anything else do you prefer or like to prefer? Spit, swallow or facial?
Kim36G No spitting. I have a lot of facial and swallowing.
Sexcraftboobs What about Interrracial, Orgy Group Sex, DP or Bukake?
Kim36G I already done interracial and group sex but never done the other ones.
Sexcraftboobs Do you like titty-fucking?
Kim36G Yes, I love titty-fucking,
Sexcraftboobs How do you masturbate?
Kim36G I mostly masterbate with a Hitachi.
Sexcraftboobs What are your sexual fantasies about?
Kim36G I don't fantasize about sex, if I want it I do it.
Sexcraftboobs If you had three wishes, what would you wish for?
Kim36G Three wishes health for my loved ones, quality food for the whole world with no gmos and a cure for AIDS & Cancer.
Sexcraftboobs What is your short-term and long-term goals inside modeling and outside?
Kim36G I don't have any goals, I go with the flow.
Sexcraftboobs Have you ever got any proposals from any adult studios or photographers?
Kim36G I'm not interested in using professional studios or photographers. I prefer to stay independent.
Sexcraftboobs How do you promote yourself?
Kim36G I promote myself by being on camsoda, streamate, snapchat and instagram as well as twitter.
Sexcraftboobs Is there anything you would like to add for fans reading this interview? Any final words?
Kim36G To my fans, "I don't know why you guys like me but I love you! Thank you for the support. Let's have many more orgasms." Loretta, Cabra. 🙂 😉
Like as before you can follow this gorgeous thick camgirl on twitter, @kim36g to learn more about her and be sure to check out her official website, Kim36G.com for all of her original contents if you are definitely a big fan of hers.