Exclusive Interview With Just Nelle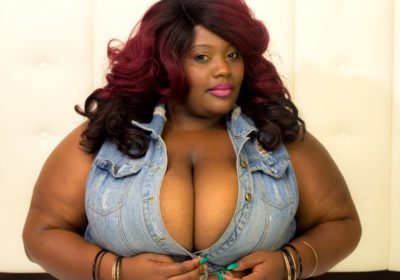 Knowns for her voluptuous plumped assets, Just Nelle is the latest ebony bbw newcomer to grace both the porn industry and social media where she aims to make a big impression on many fans who always looking to sees something new. Looking to gain wide popularity, Just Nelle is currently collaborating with BBWHighway to produces new exclusives hardcore contents which would surely be worth checking out for any fan who looking to see her official debut into the industry. That's being said, Just Nelle also aims to build up a large growing fan base and start producing her own original contents to further expand her popularity.
With gorgeous huges black tits and one fine round huge ass, she continues to uses these so voluptuous plumped assets to advantage once more to get everyone attention from bbw fans to horny pervs alike in a mere instant when it come to making a big impression on those before her. In this exclusive interview, the lovely Just Nelle finally reveals all and tells us whats her plans are in the porn industry as many bbw fans are eagerly wanting to know the answers whiles hoping to sees more hardcore action from her this year. There is no doubt in my mind thats other porn studios are taking notice of her and would definitely be interested in collaborating with her this year or in the near future.
To my knowledge, she indeeds shows a certain level of potential in gaining popularity and even possibly making a name for herself by giving bbw fans whats they really wants to see from her which is exclusive hardcore action. Likes as before you can follows this gorgeous bbw newcomer on twitter, @justnellexxx to learns more about her if you are justs now becoming a big fan of hers, but in the meantime here is my exclusive interview to leave you satisfy at the end of the day.
And be sure to check out BBWHighway.com for her upcoming hardcore debut if you are definitely a big fan of hers.
Sexcraftboobs So where are you from?
Just Nelle Louisiana.
Sexcraftboobs What have you been up to lately?
Just Nelle Trying to build my empire.
Sexcraftboobs Now since you just started modeling, how are you enjoying your career as a bbw porn star?
Just Nelle It feels normal.. I love the attention.
Sexcraftboobs Have you ever done any webcam and skype shows before?
Just Nelle Yes I have, they can email me at justnellebbw@yahoo.com for prices.
Sexcraftboobs Have you watched any porn before your modeling career? If you do it? How often?
Just Nelle I watch my first porno as a teen and been in love ever since. I'm a chronic masturbator so I watch all day long.
Sexcraftboobs Do have a boyfriend, or are you married?
Just Nelle Divorce and single.
Sexcraftboobs What do you do when you not modeling? How is a normal day in your life?
Just Nelle I have a full time job. I love movies and out to eat. I'm awesome cook.
Sexcraftboobs What is your bra size? When did your breasts start to grow? How was it back then?
Just Nelle I am a 50JJ. I was around eight years old. I dealt with body issues as teen and child I was often a shame of them.
Sexcraftboobs Now you have a nice round huge ass, can you measure how big or huge your ass is?
Just Nelle Yes, I can I have "50" inch ass.
Sexcraftboobs Do you like to sell bras and panties to fans?
Just Nelle Yes, I would if anyone is interest in purchasing them, see my email.
With beautiful huge black tits, Just Nelle uses these melon-size juggs to her advantage to make any guy dick hard before her in a mere instant.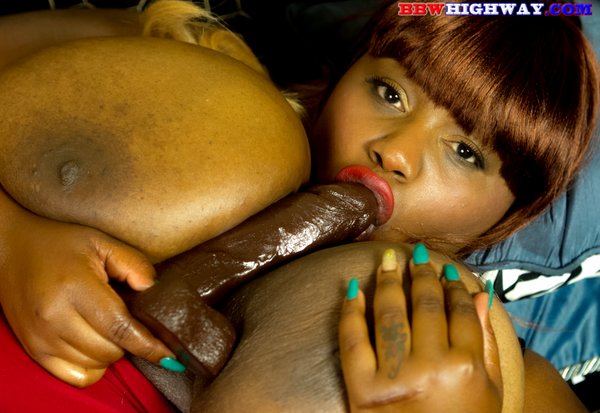 Sexcraftboobs Now since you just starting do hardcore, are you planning to do any anal scenes? Do you like getting anally fuck on camera? Or that just not your thing?
Just Nelle Personally I Love anal but I'm not ready at this point in my career to do anal.
Sexcraftboobs Do you like titty-fucking?
Just Nelle I love it. I love to see a guy dick disappear between them.
Sexcraftboobs How do you masturbate?
Just Nelle I play with sex toys and watch porn movies.
Sexcraftboobs If you had three wishes, what would you wish for?
Just Nelle Money, world peace and more wishes.
Sexcraftboobs What is your short-term and long-term goals inside modeling and outside?
Just Nelle Inside being well known. Outside owning my adult store.
Sexcraftboobs How do you promote yourself?
Just Nelle On social media.
Sexcraftboobs Do you have any random thoughts?
Just Nelle Is it strange that I rubs my breast in public.
Sexcraftboobs Is there anything you would like to add for fans reading this interview? Any final words?
Just Nelle Don't forget to follow me on instagram facebook snapchat also twitter.
Like as before you can follow this gorgeous bbw newcomer on twitter, @justnellexxx to learn more about her and get the latest updates if you are just now becoming a big fan of hers.