Exclusive Interview With Jena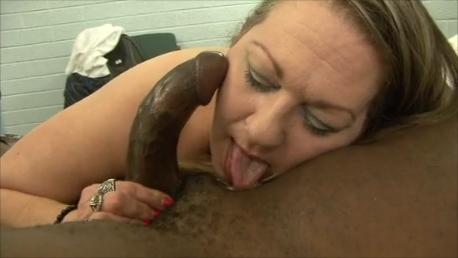 Those who have not heard, Jena is your typical bbw porn star who looking to farther expand her popularity with more hardcore action to satisfy both fans and pervs alike to make a name for herself like so many others. More then a bbw porn star, she is also consider to be a mature and fetish model who makes custom videos and other exclusive contents for fans that are definitely worth buying to watch or collecting for any fanboy.
With huge natural tits and a nice round huge ass, she uses these voluptuous curved assets to get everyone attention from bbw fans and horny pervs alike as she continues to farther expand her popularity to become a sensational plumper. In this exclusive interview, the lovely Jena reveals all and tells us what her plans are in the porn industry as many bbw fans eagerly wanting to know the answers while looking forward to see more hardcore action from her this year.
With her popularity continues to grow, she is determined to get her name out there to become an instant sensational for many bbw fans who adores her and would definitely love to see her be feature on major porn sites one day. You can follow her on twitter, @XXX_Jena_XXX to learn more about her if you are a big fan of hers or just a fan of beautiful plumpers, but in the meantime here is my exclusive interview to leave you satisfy at the end of the day.
Be sure to check Jena c4slive page for exclusive hardcore contents that are definitely worth buying for any bbw fanboy.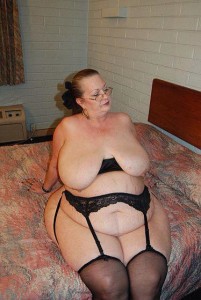 Sexcraftboobs So where are you from?
Jena Chicago, Illinios originally, but i currently reside in Rocky Mount, NC.
Sexcraftboobs What have you been up to lately?
Jena Building my career, doing interviews, private sessions, etc. and also tending to the home front and making new jewelry.
Sexcraftboobs When and why did you first decide to model?
Jena I've modeled most of my life in different forms and fashions… porn is just one more… I started my porn career about a year ago this month.
Sexcraftboobs Have you ever done webcam and skype shows before?
Jena Yes, privately and some public on Motherless.com.
Sexcraftboobs Have you watched any porn before your modeling career? If you do it? How often?
Jena I've been looking at porn my whole life… Not real often now, but I'm no rookie to the porn business.
Sexcraftboobs Have you watched your own scenes?
Jena Of course! 🙂
Sexcraftboobs Do have a boyfriend, or are you married?
Jena No boyfriend, no marriages… divorced and single again! 🙂
Sexcraftboobs What do you do when you not modeling? How is a normal day in your life?
Jena I'm a homebody normally, low energy at home stuff is what I do during the day… cleaning, computer, and making jewelry is what I do.
Sexcraftboobs What is your bra size?
Jena 46E
Sexcraftboobs Now you have a nice huge round ass, can you measure how big or huge your ass is?
Jena "62"
Sexcraftboobs Have you met many fans, both in public and on social media? How do they react? Any conversation so far?
Jena I have met some of my fans, publically and privately…. I always love meeting them! 🙂 😉
Apart from her beautiful huge natural tits, Jena definitely has a nice huge round ass that can get any guy attention in a mere instant.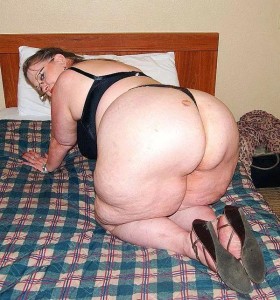 Sexcraftboobs Now you done some hardcore scenes? Have you ever done an anal scene before? Do you like getting anally fuck on camera?
Jena Yes, I have done anal scenes… I don't mind the camera… I try to forget its there for the most part, lol! 🙂
Sexcraftboobs Apart from anal, is there anything else do you prefer or like to prefer? Spit, swallow or facial?
Jena I like the fetish vids I do… want to do more of them…. I swallow! 🙂
Sexcraftboobs What about Interrracial, Orgy Group Sex, DP or Bukake?
Jena Yes, yes, yes to all! 🙂
Sexcraftboobs Do you like titty-fucking?
Jena Absolutely! 🙂
Sexcraftboobs Is there any busty or bbw porn star or camgirl you admire?
Jena Jena Jamison! 🙂
Sexcraftboobs What is your short-term and long-term goals inside modeling and outside?
Jena Right now I am just concentrating on getting my work out there… We will see where it goes from there… Long term, I'm looking at relocating.
Sexcraftboobs Have you ever got any proposals from any adult sites?
Jena Yes! 🙂
Sexcraftboobs How do you promote yourself?
Jena Word of the month, Twitter (@XXX_Jena_XXX), FetLife.com, and other sites I use and like…. keep watching for me! 🙂 😉
Sexcraftboobs Do you have any random thoughts?
Jena Today, I'd just like to say that everyone (especially the females out there), need to know that we are all beautiful in our own way…. The body is beautiful and comes in as many forms as there are people. I would like to see more women become unashamed of their bodies and be more free. 🙂
Sexcraftboobs Is there anything you would like to add for fans reading this interview? Any final words?
Jena Thanks for taking the time to read to the end of the interview! Look me up and join my membership site! (best deal I have going) – xxxjenaxxxonline.c4slive.com 🙂 😉
Be sure to follow her on twitter, XXX_Jena_XXX to learn more about her if you are definitely a big fan of hers