Exclusive Interview With Harlow Nyx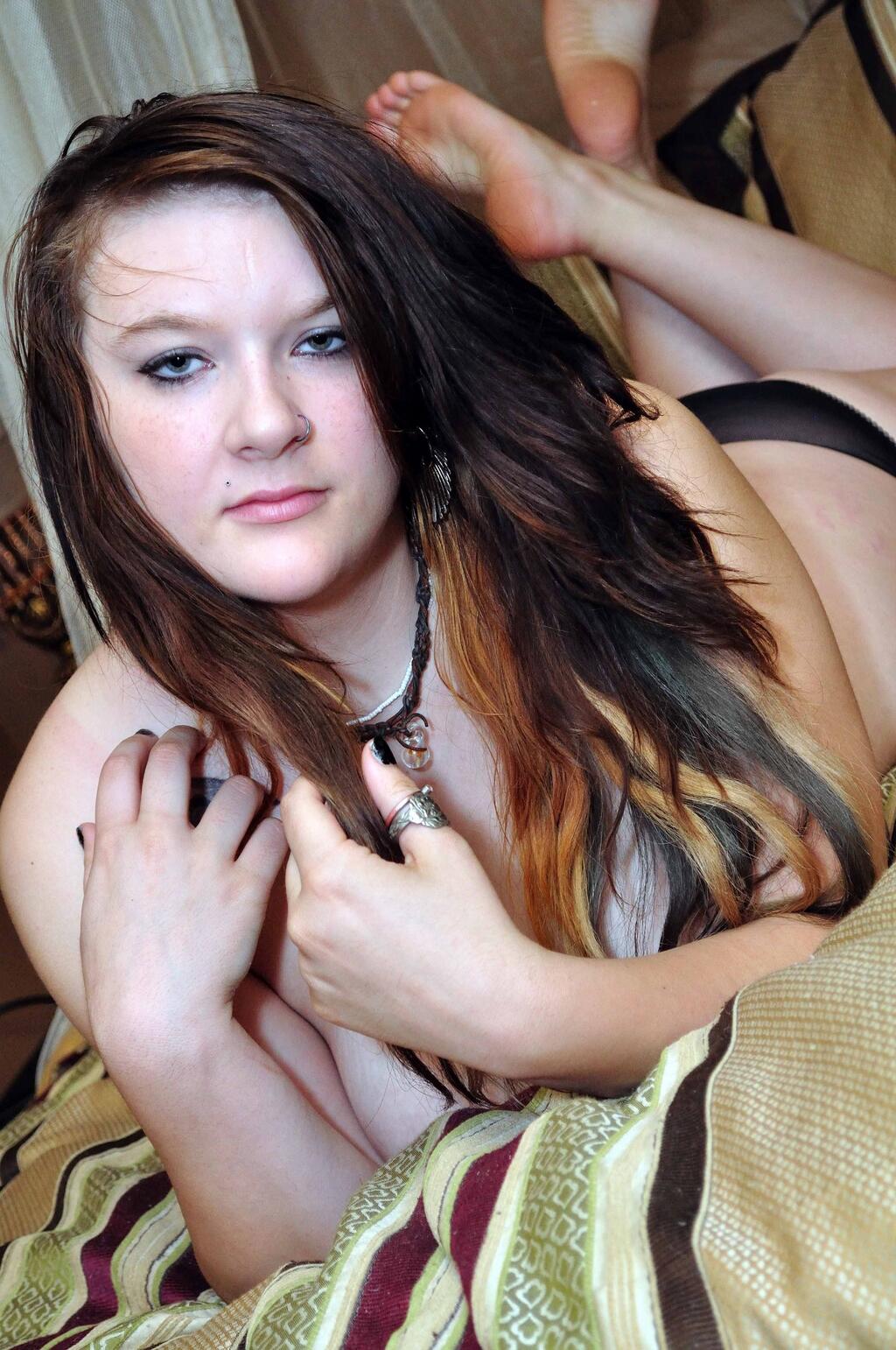 Since of her official debut at Score last year, Harlow Nyx has been a busty porn star of certain interest as her popularity in the adult industry continues to grow with every scene she make to please many of her boob fans. It will not be long until she decide and plans to launch her very own official website like every other busty porn star is doing at this time which has definitely become one of the very popular topic lately.
To my knowledge, she is real beautiful and have some amazing big tits along with voluptuous assets that will definitely make a guy dick real hard in a mere instant which of course is a very sensational feeling. In this exclusive interview, the lovely Harlow Nyx finally reveals all and tells us what her plans are in the porn industry as many boob fans are eagerly wanting to know the answers while hoping to see more hardcore action from her in the future.
There is no doubt in my mind that we as boob fans can definitely expect to see more from her this year since she is going to be in the porn industry for awhile as she aims to make a name for herself. Like as before you can follow her on twitter, @HarlowNyxyy to learn more about her and be sure to check out her official debut at Yesboobs! if you are a big fan of hers or just a fan of big boobs, in the meantime here is my exclusive interview with her.
And be sure to check out her webcam shows on Streamate if you are a big fan of hers.
Sexcraftboobs So where are you from?
Harlow Nyx I'm from Missouri, but I live in Tennessee now.
Sexcraftboobs What have you been up to lately?
Harlow Nyx Pretty much just camming at night and running around causing mayhem during the day. 🙂
Sexcraftboobs How is your webcam and skype shows doing?
Harlow Nyx They're going great! I have a pretty good fan base so I'm usually busy.
Sexcraftboobs When and why did you first decide to model?
Harlow Nyx I've always wanted to model. I didn't think of nude modeling until my tits came in, then I thought "well this is pretty much what I'm made for" lol 🙂 I'd have to say since middle school. I love the attention and Love the camera. 🙂
Sexcraftboobs Have you watched any porn before your modeling career? If you do it? How often?
Harlow Nyx Oh yeah, I have a kinky taste in sex in general, so if I'm going to masturbate I wanna see some DP or someone get railed by a huge cock. I'd say at least 3 to 5 times a week. 🙂
Sexcraftboobs Have you watched your own scenes?
Harlow Nyx I do indeed watch my own scenes. I jump on it as soon as they're out. I get all excited. yayyy I'm a porn star! 🙂
Sexcraftboobs Do have a boyfriend, or are you married?
Harlow Nyx I have a boyfriend of 4 months.
Sexcraftboobs What do you do when you not modeling? How is a normal day in your life?
Harlow Nyx Honestly when I'm not modeling, I'm just a grungy little party rat. I dress like courtney love on drugs and have people at my house constantly. I'll run around town and find something to do and do it. time is an illusion in my life, I have no schedule, and I'm spontaneous. if I get invited to do something I'll most likely be on it right then.
Sexcraftboobs What is your bra size? When did your breasts start to grow? How was it back then?
Harlow Nyx I have 36G tits. they actually started growing like my sophomore year of high school. they stayed at a steady a or be through a lot of school and the other girls would call me "mosquito bites" and make fun of me. then the summer going into my junior year they just exploded out of my chest and boys followed me around like little lost puppies. and I developed the stank face to give those girls rather quickly.
Sexcraftboobs Have you met many fans, both in public and on social media? How do they react? Any conversation so far?
Harlow Nyx I have people tell me on my cam shows all the time they saw me on Score 🙂 I love getting recognized. People in public sometimes tell me I look familiar and I'm like "do you watch porn??" and they think I'm kidding. lol 🙂 Usually my cam shows and twitter are where I'm recognized the most. ONCE on facebook and he flipped out asking for a signed pic and stuff. It was awesome! 🙂
With her popularity continues to grow, Harlow Nyx is definitely becoming more well-know in the porn industry with softcore and hardcore scene she make to please her boob fans.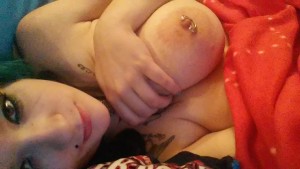 Sexcraftboobs Now you have done hardcore before you official Score debut?
Harlow Nyx I have made hardcore videos..not really professional but hey, I'm quick to break the camera out if something kinky is going on. Sell that shit! 🙂 Usually just with fuck buddies and boyfriends. And I do couples shows online quite a bit.
Sexcraftboobs You have also made hardcore debut at Score? Do you have any plans to do an anal scene?
Harlow Nyx I am currently being anal trained by my ever so thoughtful boyfriend. Porn world…get ready! 😉
Sexcraftboobs Apart from anal, is there anything else do you prefer or like to prefer? Spit, swallow or facial?
Harlow Nyx Well I can suck dick like a champ. I'm more of a spitter, and I like to be covered. I think my specialty would be getting cum on my tits and then playing with it like rubbing them together and putting it all over my nipples and stuff. 🙂
Sexcraftboobs What about IR, Orgy Group Sex, DP or Bukake?
Harlow Nyx I have a huge DP fantasy. Like I just like group sex in general. I've dabbled in orgies and group sex and always had a great time. I'm wanting a threesome with a girl sometime soon! My lesbian side is itching. 🙂
Sexcraftboobs Do you like titty-fucking?
Harlow Nyx I love titty-fucking. Especially if I can get his dick in my mouth while hes fucking my tits. Makes me wet! 🙂
Sexcraftboobs Is there any busty or bbw porn star you admire?
Harlow Nyx Really the only person I actually love and admire is Dita Von Teese. I just love her style and attitude towards everything. Theres not a lot of porn stars I know of, I just google what I wanna see most of the time. Lol! 🙂
Sexcraftboobs What is your short-term and long-term goals inside modeling and outside?
Harlow Nyx Oh I plan on doing this as long as I can. I love it. I'm a nymphomaniac and my job keeps me satisfied and looking pretty and sexy. There is nothing better than that my opinion. I want to go down as someone that can be remembered. Climbing as high as I can. 😉
Sexcraftboobs Have you ever got any proposals from other adult sites?
Harlow Nyx I have, most cam sites though. I'm actually doing a photo shoot soon with another company.
Sexcraftboobs Is there anything you would like to add for fans reading this interview?
Harlow Nyx I'll add that you guys are fucking awesome and if you didn't love my huge titties so much I wouldn't be where i am today! So a big thanks to everyone, remember my face cuz I'll be around for a while 🙂 and I dye my hair a lot so you won't remember me by that, darlings. Face and Titties.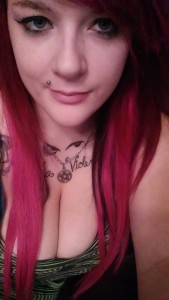 Be sure to check out all of Harlow Nyx softcore and hardcore scenes at Score if you are a big fan of hers or just a fan of big boobs.