Exclusive Interview With Emma Roberts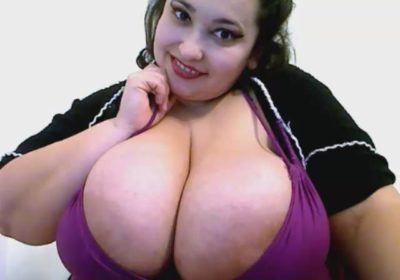 A few months ago in a previous article, I talked abouts the lovely Emma Roberts who has been going under the names, Gigantic Boobs, Big Natural Boobs and SexyGoddessTits on webcam and twitter which got fans likes myself a bit confuse. Apart from thats, she is best known for her work with DivineBreasts Studio which has gained her popularity for her softcore scenes that are of course worth checking out especially for anyone who is new or unfamiliar with her. So that being said, there hasn't been anything new from her as of late except the usual webcam shows which are still going strong.
With gorgeous huge tits and a nice round huge ass, she continues to use these voluptuous plumped assets of hers to gets everyone full attention from boob and bbw fans to horny pervs alike in a mere instant when it comes to pleasings those before her. In this exclusive interview, the lovely Emma Roberts finally reveals all and tells us whats her plans are in the porn industry as bbw fans are eagerly wanting to knows the answers while hoping to see more softcore action or something new from her throughout this year. I'm sure that fans like myself eagerly waiting and hoping to see her do a lot more throughout this year but only time will tell.
To my knowledge, she indeeds stills shows potential as a model who enjoys going under different names to entertain fans on webcam or chatting with them on twitter to helps further expand her popularity, gaining her a cult following. Like as before you can follow this so gorgeous bbw porn star on twitter, @Gigantic_boobs6 and @SexyGoddessTits to learn more about her and get the latest updates if you're a big fan of hers or just a fan of beautiful plumpers with huge tits.
And be sure to check out the lovely Emma Roberts over at DivineBreasts.com for all of hers exclusive softcore contents if you are definitely a big fan of hers.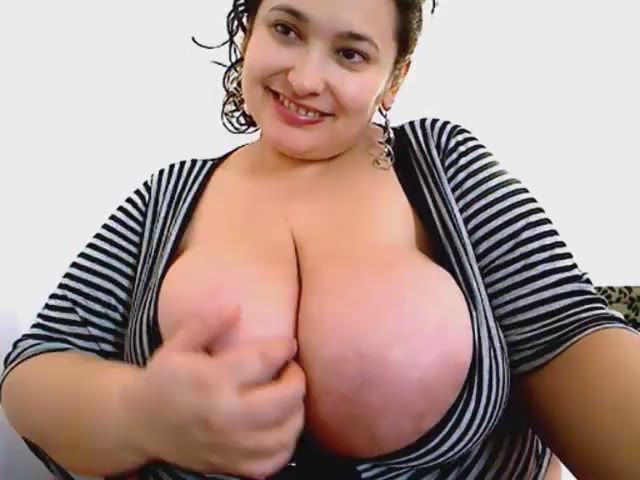 Sexcraftboobs So where are you from?
Emma Roberts I'm from Hungary.
Sexcraftboobs What have you been up to lately?
Emma Roberts I was modeling in past for WonderTracy, as Ava , or Eve (not sure exactly), then I was modeling for DivineBreasts.com as Emma Roberts, now I'm only a camgirl on iFriends.net, my screename its: GIGANTIC_BOOBS6, and on ImLive.com as SexyGoddessTits! 🙂
Sexcraftboobs How is your webcam and skype shows doing?
Emma Roberts I'm not really doing shows on skype, I'm doing my shows on iFriends only. Most important part of a webcam show for me is forming a real honest intimate connection I love to be guys BUSTY FANTASY GIRL, I will do my best to make our time on cam give you the feeling that your needs are completely satisfied and fulfilled, you can just sit back and watch but nothing turns me on more than seeing you in hot cam2cam shows, I love to show myself off. 😉
Sexcraftboobs How long have you been modeling? And when and why did you first decide to model?
Emma Roberts I've been a webcam model for like ten years now, and around the same time I did start modeling for websites too.
Sexcraftboobs Have you watched any porn before your modeling career? If you do it? How often?
Emma Roberts Well, I did watch porn before all of this because I felt always open minded and had a sexually active life, I enjoy watching porn while making love and its a big turn on for me too, not just only for guys. 😉 I watch porn a few times a week, maybe. 😛
Sexcraftboobs What kind of personality do you have as a model?
Emma Roberts I am the owner of incredible BIG BOOBS, ROUNDEST TIGHT ASS, TRUE PASSIONATE EXPERIENCE THAT WILL ROCK YOUR WORLD. Live Sex Shows, practicing all the ways to CAPTURE your eyes and SEDUCE YOU. Tittyfuck, Oil, BJ, Heels, Pantyhose, Facesitting, HOT Riding, Cuckold, and Foot Fetish. I like roleplays, not taboos for me, I love when a guy is in charge and take control over me, sexually use me or even abuse me. 😉 What turns me on? HOT WILD EROTIC SHOWS, WHEN YOU MAKE ME MOAN FROM PLEASURE. Great generous Gentlemen to chat and play with, INCLUDING YOUR MIND IN CAM2CAM. Always up for Sexy Games, Cuckold, Oil show, ADDICTED Booblovers, Asslovers, LOYAL slaves and servants for Facesitting, Submissives are welcome to serve plus spend their love, time, money on me. 🙂 Its always a pleasure letting someone spoil me. I'm here to explore sublime, intimate moments with you so I don't like to be rushed.
Sexcraftboobs Do have a boyfriend, or are you married?
Emma Roberts I never been married and I have no kids, I'm about to break up a long-term relationship. Its just not working out for us anymore.
Sexcraftboobs What do you do when you not modeling? How is a normal day in your life?
Emma Roberts I'm living a normal life, working as a secretary and in my free time, I'm modelling on webcam, I go to gym, I love cooking, eating sweets, pasta and pizza, I love to travel, to dance, clubbing, but I hate smoking, I never smoke and its bother me to stay in a place where others are smoking.
Sexcraftboobs What is your bra size? When did your breasts start to grow? How was it back then?
Emma Roberts I'm a size 36HH, they started growing when I was 10 or 11 year old at the time. when I was 14 year old, I already had them a size C cup and at 18, they were over a size D cup.
Sexcraftboobs Do you sell bras and panties to fans?
Emma Roberts Nope, I never did that before. But I'm considering on it. 😉
Be sure to check out the lovely Emma Roberts on webcam over at iFriends.net as GIGANTIC_BOOBS6 and ImLive.com as SexyGoddessTits for a private one on one session with her if you are definitely a big fan of hers.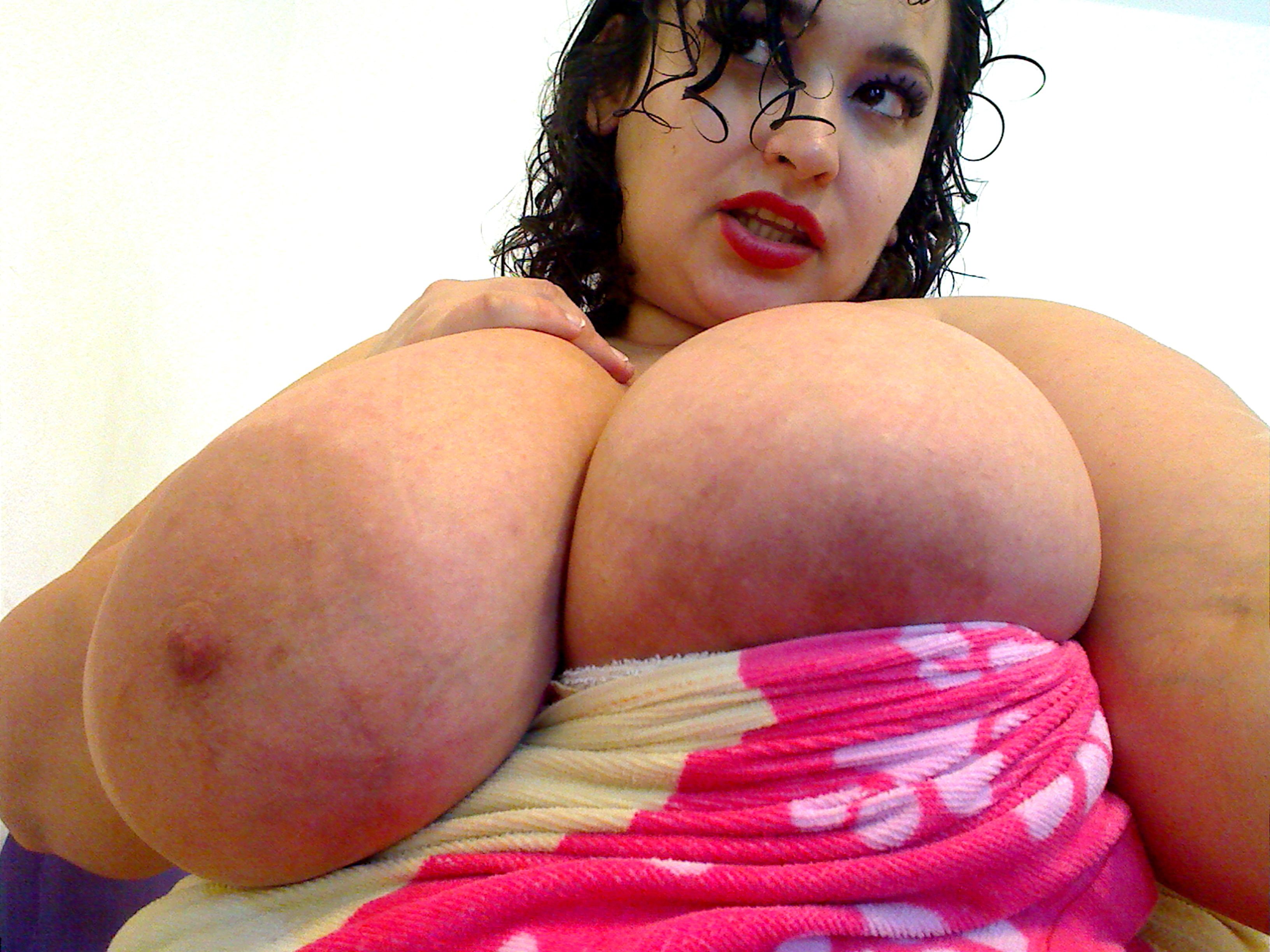 Sexcraftboobs Now you have done softcore videos, but have you done any boy/girl or hardcore videos before? Would you like to do hardcore? Or that just not your thing?
Emma Roberts I never did hardcore videos. But sometimes when I'm horny I use to have sexual thoughts about becoming a hardcore porn star. But all its on a fantasy level only yet.
Sexcraftboobs Do you like titty-fucking?
Emma Roberts I loveeee it!!!! 😀
Sexcraftboobs How do you masturbate?
Emma Roberts LOL, like a guy, I love watching porn and imaging hot fantasies while rubbing my clit hard until the climax. 🙂
Sexcraftboobs What are your sexual fantasies about?
Emma Roberts I think about doing threesomes with man and woman many times, but never with two males, so its one of my fantasies. I never had a black man before so that is another fantasy of mine. And having a gang bang, I use to fantasy when I masturbate. 😉 Also, I never escort for money, I'm think about something really sexual but I don't get enough courage to do it.
Sexcraftboobs If you had three wishes, what would you wish for?
Emma Roberts I wish to live out all my fantasies and make all my dreams come true right here and right now. 😛
Sexcraftboobs What is your short-term and long-term goals inside modeling and outside?
Emma Roberts I don't have goals, I do this because webcam is where I can live out my sexuality. I wish to be myself on webcam and I don't have to be a good girl like I am in real life, just because this is what everyone expects from me.
Sexcraftboobs Have you ever got any proposals from any adult studios or photographers?
Emma Roberts No, I haven't got any kind of proposals thus so far. 🙁
Sexcraftboobs How do you promote yourself?
Emma Roberts I'm not really promoting myself, my fans know where to be to find me and new ones can get to know me, they certainly will do it, I believe in faith and karma. 🙂
Sexcraftboobs Do you have any random thoughts?
Emma Roberts Do not do others what you won't like to be done to you.
Sexcraftboobs Is there anything you would like to add for fans reading this interview? Any final words?
Emma Roberts If fans want to know me better, then see me on webcam. They are welcome to join me for a chat, a nice talk or a hot sex-chat. 🙂 😉
Like as before you can follow this gorgeous bbw porn star on twitter, @gigantic_boobs6 and @SexyGoddessTits to learn more about her and be to check out her webcam shows over at iFriends.net and ImLive.com for a private one on one session with her if you are definitely a big fan of hers.