Exclusive Interview With Diana Nicole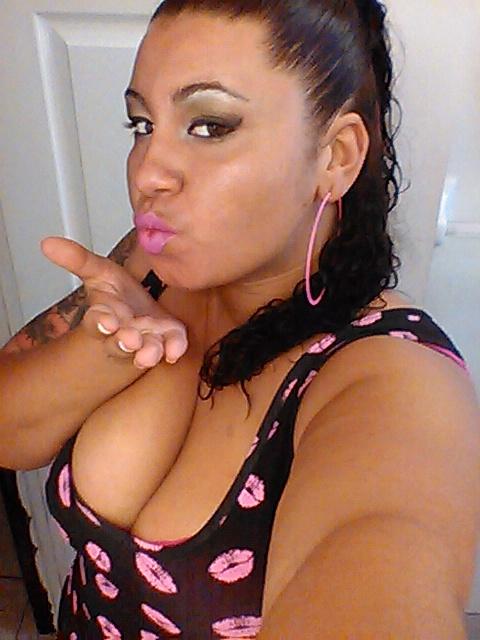 Many fans were completely oblivious last year to the bbw newcomer, Diana Nicole who made her presence known to them when she finally debut at PlumperPass to gain wide popularity by getting fuck camera for the very first time. Once becoming a bbw porn star, she was now one of the new sensations at PlumperPass that looking to make a name for herself as she continues to shoot more hardcore videos for them this year.
With big tits and a beautiful huge round ass, she was gorgeous enough to gain the attention from many bbw fans and having the voluptuous assets to turn on any guy or lucky stud before her in a mere instant. In this exclusive interview, the lovely Diana Nicole reveals all and tells us what her plans in the porn industry as many bbw fans are wanting to know the answers while eagerly hoping to see more hardcore action from her this year.
With only a few videos under her resume, she has had somewhat of an awesome career thus so far and many bbw fans does not want it or her to stop at a very early time as they show their support for her. You can follow this bbw newcomer on twitter, @Princess_Die_ to learn more about her if you are a big fan of hers or just a fan of beautiful gorgeous plumpers, but in the meantime here is my exclusive interview to leave you satisfy at the end of the day.
Diana Nicole is one of the latest new sensations from PlumperPass that definitely looking to make a name for herself.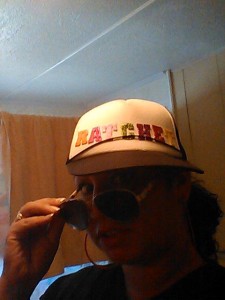 Sexcraftboobs So where are you from?
Diana Nicole I am the South Florida Queen of the Big White Butts! 😉
Sexcraftboobs What have you been up to lately?
Diana Nicole Trying to make a come-up.
Sexcraftboobs When and why did you first decide to model?
Diana Nicole I did my first modelling ig when I was 19, it was by accident. I was playing with a guy, we video'd it. It turned out to be a really good video so he asked if he could put it up on a clips store.
Sexcraftboobs Have you ever done webcam and skype shows before?
Diana Nicole Yes.
Sexcraftboobs Have you watched any porn before your modeling career? If you do it? How often?
Diana Nicole Yes. Every day. I worked in a sex shop and it played all the time. 🙂
Sexcraftboobs Have you watched your own scenes?
Diana Nicole Yes.
Sexcraftboobs Do have a boyfriend, or are you married?
Diana Nicole I have a main bitch, two side bitches (they are man bitches), and I have a female fwb. They all know about each other.
Sexcraftboobs What do you do when you not modeling? How is a normal day in your life?
Diana Nicole When not modelling, I volunteer as my grandparents caregiver, I cook, and I love going to the beach.
Sexcraftboobs What is your bra size? When did your breasts start to grow? How was it back then?
Diana Nicole Bra size is 40D for now. I guess they started growing at whatever age is normal to hit puberty? I plan on getting breast implants in the near future. Hopefully to a DDD.
Sexcraftboobs Now you have a nice huge round ass, can you measure how big or huge your ass is?
Diana Nicole Last time I measure it was 54inches.
Sexcraftboobs Have you met many fans, both in public and on social media? How do they react? Any conversation so far?
Diana Nicole I have been recognized a couple of times. I have met a few fans. They were pretty excited. I try to talk with people on social media, but it's hard to keep up with everyone.
Diana Nicole and a fan taking selfie pics.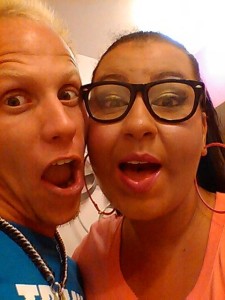 Sexcraftboobs Now you done some hardcore scenes, including an anal scene? Do you like getting anally fuck on camera?
Diana Nicole Yeah! 🙂
Sexcraftboobs Apart from anal, is there anything else do you prefer or like to prefer? Spit, swallow or facial?
Diana Nicole This question exceeds the limit, lol! 🙂
Sexcraftboobs What about IR, Orgy Group Sex, DP or Bukake?
Diana Nicole I have been to orgies.
Sexcraftboobs Do you like titty-fucking?
Diana Nicole Sure! 🙂
Sexcraftboobs Is there any busty or bbw porn star you admire?
Diana Nicole April Flores. She works with a diverse group of stars, she is sexxy, and a little freaky. 🙂
Sexcraftboobs What is your short-term and long-term goals inside modeling and outside?
Diana Nicole My goals for modelling are to get as well-known and sought after as models like April Flores and Bunny De La Cruz. Outside of modelling, I'd like to be a lobbyist.
Sexcraftboobs Have you ever got any proposals from other adult sites?
Diana Nicole Yes! 🙂
Sexcraftboobs Is there anything you would like to add for fans reading this interview?
Diana Nicole Nominate me for best newcomer and best ass for the Biggie Awards, please? 🙂 Also, one of my famous quotes "With a little hard work and a lot of determination, you too can achieve anal greatness." 🙂 😉
Be sure to check out all of Diana Nicole hardcore scenes from PlumperPass if you are definitely a big fan of hers.