Exclusive Interview With Devilyn Redd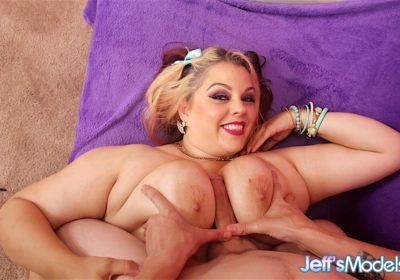 Best known for her so voluptuous plumped assets, the lovely Devilyn Redd have been making a name for herself overs the years by appearing on many porn sites likes PlumperPass.com and JeffsModels.com which has gained her wide popularity. Now I'm sure that many of you are aware that she has finally resurfaced a couple of months ago and is looking to get back into the porn industry for more hardcore action after a long hiatus which thrilled many fans. And speaking of that, so many longtime fans still knows her as the lovely Buxom Bella while newcomers are getting to know her as Devilyn Redd which helps gain further popularity.
With beautiful huge's tits and a nice round huge ass, she once again uses these so voluptuous plumped assets of hers to gets everyone attention from bbw fans to horny pervs alike in a mere instant when it so comes to pleasings those before her. In this exclusive interview, Devilyn Redd finally reveals and tells us whats her plans are in the porn industry as both longtime fans and newcomers alike are eagerly wanting to know the answers while hoping to see more hardcore action from her this year. There is no doubts in my mind that those plumped assets of hers would definitely still makes any guy dick hard before her in a mere instant.
To my knowledge, I was one of the many who were somewhats oblivious to her over the years but as of now she has seems to caught my attention and the attention of other bbw fans that's are looking to sees something new or different for a change. You can follow's this popular renewed bbw porn star on twitter, @DevilynRedd to learns more about her and gets the latest updates from her if you are a big fan of hers or just a fan of beautiful plumpers, in the meantime here is my exclusive interview to leave you satisfy at the end of the day.
And be sure to check out the most JeffsModels Scenes from the lovely Devilyn Redd (aka Buxom Bella) if you are definitely a big fan of hers.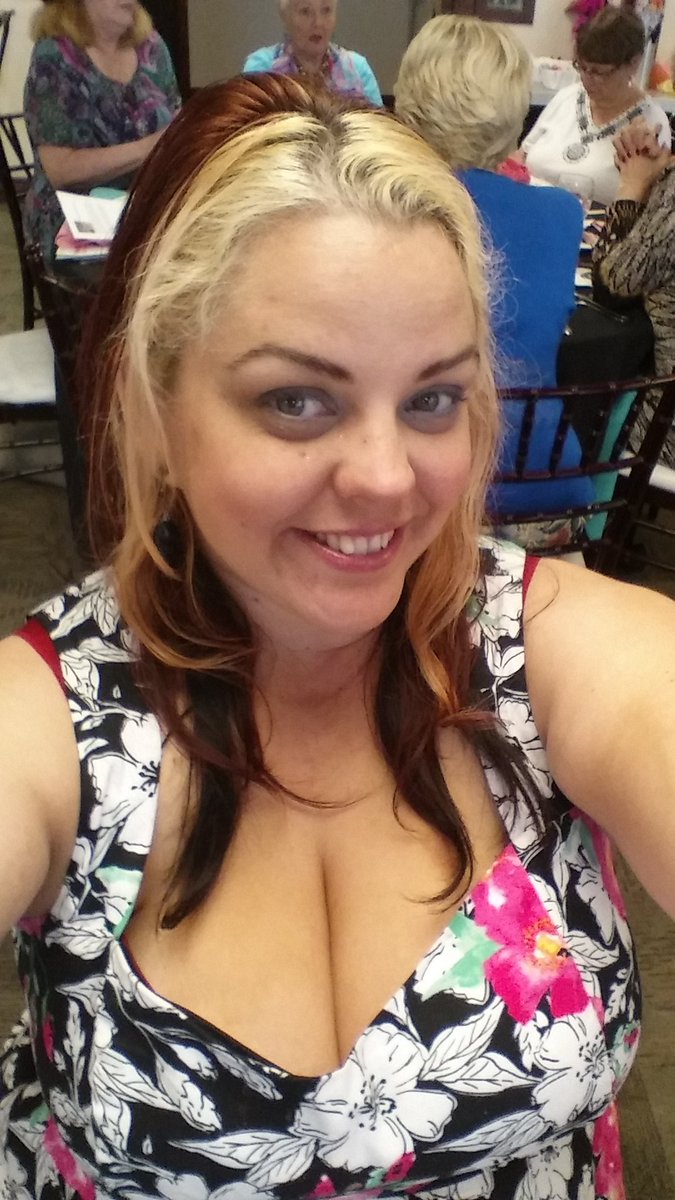 Sexcraftboobs So where are you from?
Devilyn Redd Technically, I'm a military brat so I'm from most of southern United States. My favorite place I've lived was Louisiana. It's not the best weather but you can't beat the food or the southern hospitality!
Sexcraftboobs What have you been up to lately?
Devilyn Redd After being in the porn industry for over 10 years I'm finally starting my own website. My fans have been asking for a long time but I didn't have the time to shoot that much content all at once and invest in something really worth putting my name on. But stay tuned, it will be worth the wait.
Sexcraftboobs How long have you been modeling? And when and why did you first decide to model?
Devilyn Redd I've been modeling in one way or another since I was a child but I started in the adult industry at 18 and have been performing and modeling ever since! I started modeling because some photographer said, hey can I shoot you? I was so flattered I couldn't say no. The rest is history.
Sexcraftboobs Have you ever done any webcam and skype before or as of late?
Devilyn Redd I do it privately but I've never been registered with an official webcam website or anything like that. My tastes tend to run on the kinky side and I really like a one-on-one performance.
Sexcraftboobs Have you watched any porn before your modeling career? If you do it? How often?
Devilyn Redd Of course I watch porn! I've been a fan of hentai since it came out. I just can't get enough of those animated schoolgirls getting tied up and violated. Squeal!
Sexcraftboobs Have you watched your own scenes?
Devilyn Redd Yes I do. Quality control is very important to me. It also turns me on to see the other actors face when they have me doggy style because I can't see it during the scene.
Sexcraftboobs Do have a boyfriend, or are you married?
Devilyn Redd Actually, I have a boyfriend and a girlfriend. I've been poly most my life and I don't feel quite fulfilled without having one of each gender on my arm.
Sexcraftboobs What do you do when you not modeling? How is a normal day in your life?
Devilyn Redd A normal day in the life of Devilyn Redd. I get up looking like I had a bunch of sex the night before, Oh wait, I did. I try to wash all the cum out of my hair and then I usually make breakfast cuz I love to cook. I model for art students as my vanilla job so basically I spend my days standing around naked while artists stare at every curve on my body attempting to perfect their techniques. Then I go home and relax on the couch to read or cuddle up and watch The Walking Dead Or Kimmy Schmidt. It really depends on if I'm in the mood 4 zombies biting your face off or laughing at the amazingly well-written characters of Kimmy Schmidt.
Sexcraftboobs What is your bra size? When did your breasts start to grow? How was it back then?
Devilyn Redd Currently my bra size is 40DDD depending on the brand. I started to develop around age 13 and as soon as there was enough there to create cleavage, you bet I went out and bought myself a bunch of low cut shirts to tease the boys at school with. I always get a lot of attention. I'm sure you can imagine why.
Sexcraftboobs Now you have a nice round huge ass, can you measure how big or huge your ass is?
Devilyn Redd I'm sure I could but I don't think the measuring tape is quite long enough. Blush!
Sexcraftboobs How often do you meet fans in public? How do they react? Any conversation so far?
Devilyn Redd I think my favorite fan story was at the Orange County Fair in Southern California. I've never had somebody run up to me with a mouth full of cotton candy and Tears in their eyes because they were choking on it trying to yell out my name so I would sign something (only to realize the only paper they had on them was a map of the fair grounds).
Sexcraftboobs Do you sell bras and panties to fans?
Devilyn Redd Absolutely. I take requests as well. It really turns me on to know that I can send a little part of me to a fan.
For girl on girl action, check out Devilyn Redd collaboration at JordynnLuxxx.com if you are definitely a big fan of hers.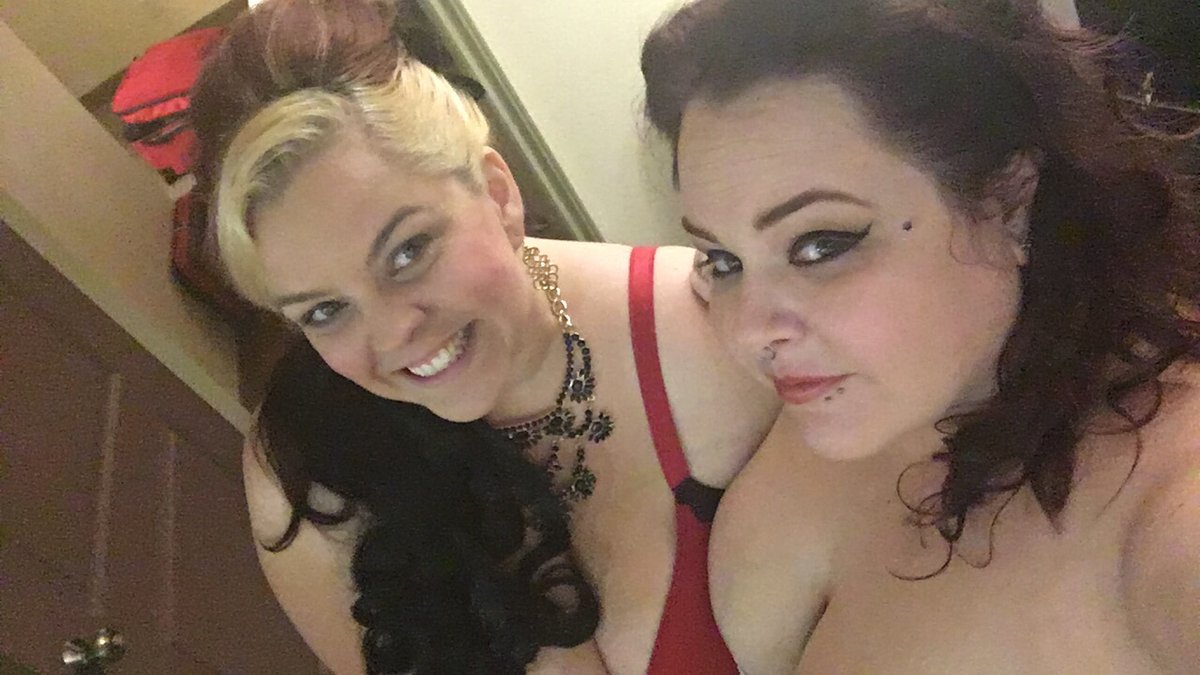 Sexcraftboobs Now you have done a lot of hardcore videos in the past, but have you ever any anal scenes before? Do you like getting anally fuck on camera? Or that just not your thing?
Devilyn Redd Actually there's only one anal video of me in my entire career. I shot it with Kelly Shibari in a girl/girl scene called BBW Gold a few years ago. I enjoy anal in my personal life but porn actors tend to be much larger than I can actually take so I haven't done any with male actors as of yet.
Sexcraftboobs Apart from anal, is there anything else do you prefer or like to prefer? Spit, swallow or facial?
Devilyn Redd When it comes to cum, LOL, I prefer it all over me. I like to be able to see it, to know I did a good job, and feel how warm and sticky it is. It strikes me as a particularly slutty way to enjoy it and that's what turns me on about it. I'm all about slut glorification.
Sexcraftboobs What about Interrracial, Orgy Group Sex, DP or Bukake?
Devilyn Redd I've done lots of interracial, several orgies and group sex scenes but I have yet to film a bukaki or DP scene. I'm pretty sure it's only because the opportunity hasn't come up yet.
Sexcraftboobs Do you like titty-fucking?
Devilyn Redd Yes! Particularly, if I can see their face while they do it. Or if their cock is long enough to shove the head in my mouth when they thrust.
Sexcraftboobs How do you masturbate?
Devilyn Redd Usually at my desk, with a Hitachi and nipple clamps, watching hentai, and talking dirty to strangers on the internet. Yes, honestly.
Sexcraftboobs What are your sexual fantasies about?
Devilyn Redd That depends solely on whether I'm feeling more dominant or submissive at the moment. I am a bona fide switch in the kink scene and I take pleasure in both sides. So sometimes I fantasize about tying a man to my bed and sitting on his face until he can barely breathe underneath me but then sometimes I fantasize about being tied to a fucking machine well my dominant fucks my face and spanks my ass. Sooo yeah, lots of fantasies to choose from. (Although if anyone ever bought me a real fucking machine I might not leave my webcam, lol!)
Sexcraftboobs If you had three wishes, what would you wish for?
Devilyn Redd The monetary ability to travel the world without worry of being able to take care of myself or my loved ones, to have mystique's super powers and to magically convert all my Barbie dolls clothing and accessories into clothes that fit me.
Sexcraftboobs Is there any busty or bbw porn star or camgirl you admire?
Devilyn Redd I don't really watch camgirls but I've worked with lots of bbw porn stars who are beautiful and intelligent. The combination is what 's sexy to me. You can't have one without the other and sincerely turn me on. Some examples might be April Flores, Karla Lane, or Kelly Shibari.
Sexcraftboobs What is your short-term and long-term goals inside modeling and outside?
Devilyn Redd In my personal life, my ultimate long-term goal is to love and be loved in return so intensely there is no denying the absolute dedication, passion, and sincerity. Short-term goals, I'd like to learn how to successfully flip a crepe without it landing on the ceiling. With a modeling career, I'd like to get my website up and running so the world can see the type of porn I want to make that satisfies a void within the bbw community and what's available online.
Sexcraftboobs Have you ever got any proposals from any adult studios or photographers?
Devilyn Redd What kind of proposals? No one's asked me to marry them if that's what you're asking, lol!
Sexcraftboobs How do you promote yourself?
Devilyn Redd Actually, I'm really bad about that. I'm learning social media as we speak. The vanilla job I had for many years made it a security risk for me to advertise my sexy career but now that I don't have that concern I can post my boobs all over the internet!
Sexcraftboobs So what can fans expect to see from you this year?
Devilyn Redd A website filled with the sexy and kinky scenes you thought about but could never find on the internet with the most beautiful bbw porn stars in the industry.
Sexcraftboobs Do you have any random thoughts?
Devilyn Redd Yes, but it's more of a conspiracy theory. I truly believe that Mary Poppins is Doctor Who in female form and Bert is her human companion. Her carpetbag is bigger on the inside. Yeah. Chew on that awhile.
Sexcraftboobs Is there anything you would like to add for fans reading this interview? Any final words?
Devilyn Redd I love hearing from my fans and certainly meeting them. Please feel free to email me if you're going to be in California and want to set up a meet-and-greet or something more. – Devilynredd@gmail.com
Like as before you can follow this popular renewed bbw porn star on twitter, @DevilynRedd to learn more about her and get the latest updates if you are definitely a big fan of hers.
Check out this hardcore preview of the lovely Devilyn Redd to sign this interview off and be sure to check out the full scene at BrutalBBW.com if you are definitely a big fan of hers, enjoy!
The infinitely sexy @DevilynRedd is dominated, restrained and fucked by @ChadDiamondX at https://t.co/41xJ0dxJpW pic.twitter.com/V79942tTVi

— Brutal BBW (@BrutalBBW) September 12, 2016