Exclusive Interview With Darrell Kaboom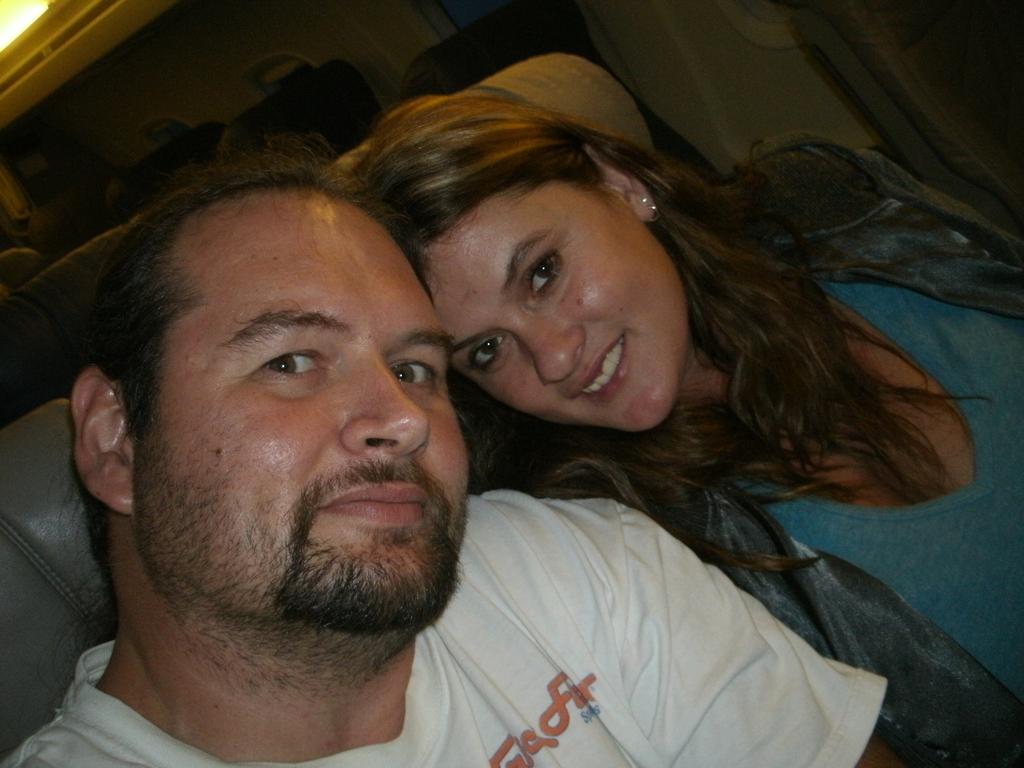 Darrell Kaboom may not be a porn star or considers himself to be one much like his beloved wife, Kimmie who he is very supportive of since the two came into the industry to have fun and explore new things together for the first time. With his wife continues to gain popularity, it did not take long for him to become recognizable especially on twitter by many fans as the lucky guy who married to a bbw porn star which is definitely everyone dream.
For those who are on twitter, chatting with Darrell is awesome since he does not mind bbw fans talking to him about his wife or on porn relate subjects which makes for an interesting conversation with him. In this first ever exclusive interview, Darrell Kaboom finally reveals all and tells us what his plans are in the porn industry with his wife, Kimmie as many bbw fans are eagerly wanting to know the answers.
He and his wife have been teasing fans with sneak previews of their upcoming website all this month which are definitely worth looking at as the Kabooms continues to work hard on getting an official launch date. You can follow him and his wife on twitter, @MrDarrellKaboom and @thekimmiekaboom to learn more about them if you are a big fan of them, in the meantime here is my exclusive interview with the man himself.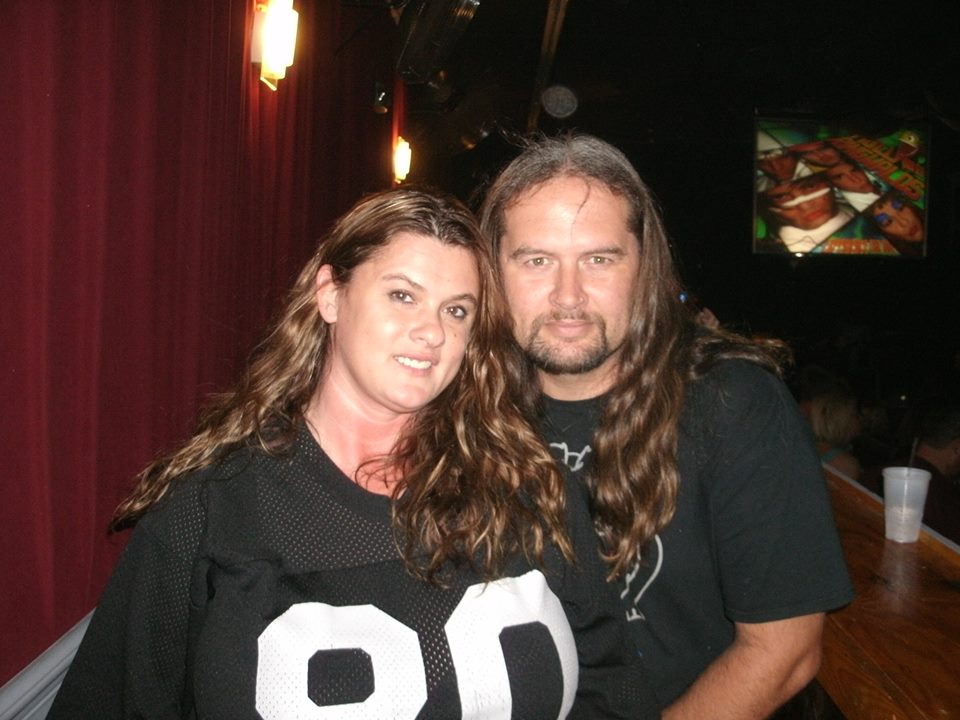 Sexcraftboobs So where are you from?
Darrell Kaboom I am from Pensacola, Florida
Sexcraftboobs How are thing going with you and your wife, Kimmie?
Darrell Kaboom Honestly, I could not have asked for a better choice in a wife. We have so much in common, we finish each other sentences. We are each other best friend and partner in this adventure we are on. We discuss every email, work offer, that comes our way and make the best decision based upon our goals for us.
Sexcraftboobs May I ask when and how you and Kimmie first met?
Darrell Kaboom While going through a horrible divorce I stopped by an autoparts store to buy a part for my street car, and this very attractive woman was also buying an alternator for her car. I listened to her talk "car talk" to the parts guy. I have been a mechanic since 93 and was totally blown away by this attractive woman. so I asked her if she would like me to look at her car cause I am a mechanic? she looked funny at me and said sure, but don't get in my way, so we talked while she installed her part on her car. I admit I was checking her out. I mean you can't blame me, you've seen her. come on I'm a boob guy. she was my best friend and she was my rock while I was going through my divorce, as time past on we continued to get closer. we do everything together we have no secrets. we aren't like some couples who feel they have to hide things from their spouse. it is really a great feeling to be completely open with someone who acts and feels the same way.
Sexcraftboobs Now it is clear to many bbw fans that you and your wife love to watch porn which also brought the two of you to adult industry?
Darrell Kaboom Well lol, actually Kimmie used to do vintage/rockabilly pin up pictures. I have to admit being so attractive to her makes it so very easy to take her pictures. I just find the right angle and pose that I find sexy and snap. The pictures are what you see today. So one day I thought I would send in a few of her pictures to Score. Thought they might take a few topless pictures of her, maybe a page in a magazine? Boy was I wrong, they loved her, so we talked about the whole adult industry, porn star business. We did lots of research and asked a lot of questions to the my favorites of bbw, @Sam38G and @MsMariaMoore and honestly I have more appreciation for those two women than ever before.they have been very good to us and are always helpful to us. So there you go, KABOOM!!! Here we are!
Sexcraftboobs In my first interview with your wife I told her if you were alright seeing her get fucked by another man on camera? What are your official thoughts on that?
Darrell Kaboom Well, it was recommended to us to have a few boy/girl videos to help get her name and image out there. So let me try to explain, I went with her to Score to watch and learn first hand about making porn. Lets just say I felt like Dorothy on the Wizard of Oz, when she found out about the secret about the great and powerful oz. So with that being said, I enjoy watching her boy/girl videos, lol I even break them down and critique them sometimes.
Sexcraftboobs With Kimmie website getting ready to launch soon, you have been teasing many bbw fans with sneak previews on twitter, including some hardcore teasers of you fucking your wife?
Darrell Kaboom Well yes. As a member of our website you will get to see some pretty good hardcore videos. To list a few, we have lots of anal sex in various postions, public sex, blowjobs, gagging, facials, cum swallowing, some bondage, role playing, various toys, foot fetishes, tittie torture, dancing/twerking, showering, tittie fucking, bizarre objects. A lot of our hardcore video is shot in POV so the fans feels like its his dick or his hands having all the fun. Lol, the hardest part was not speaking, so there again the fan can inject their own dialogue while listening to Kimmie talk, moan or scream.
Sexcraftboobs Now apart from that, you will be also serving as producer, video editor and other occupations for your wife website?
Darrell Kaboom Yes, actually I have always been co-manager, co-producer, co-director, photographer, and her male talent. We are a team 50/50 we help out each other with ideas, shoots, angles etc.
Sexcraftboobs Have you ever consider doing some blogging of your own or joining up on some forum sites like ChubbyParade and FreeOnes for farther promotion of your wife or to boost her popularity farther as bbw porn star?
Darrell Kaboom Yes I have thought about it. I love telling about our unique story. As you see when it comes to the Kabooms, we are pretty much an open book.
Sexcraftboobs What do you do when you are not making porn videos with your wife? How is a normal day in your life?
Darrell Kaboom Me and Kimmie are just average people. We both love to work on cars, and go fast. We enjoy going to the drag-strip and even catching some illegal street racing. She loves to pull parts at the junk yard and work on her 89 Mustang GT. While I am still updating my 84 Thunderbird Streetcar. We do get dressed up once a year for Mardi Gras Balls. We even do a nice dinner and a movie when something good is playing.
Sexcraftboobs Now it is clear that you have met many bbw fans on twitter but what about in public? How do they react? Any conversation so far?
Darrell Kaboom Well the fans that we have met locally have all been very cool, and respectful. They aren't like "hey Kimmie you got big ass titties" lol, she has even done a few cell phone pics or autograph for them. I mean outside of porn, We are just average people.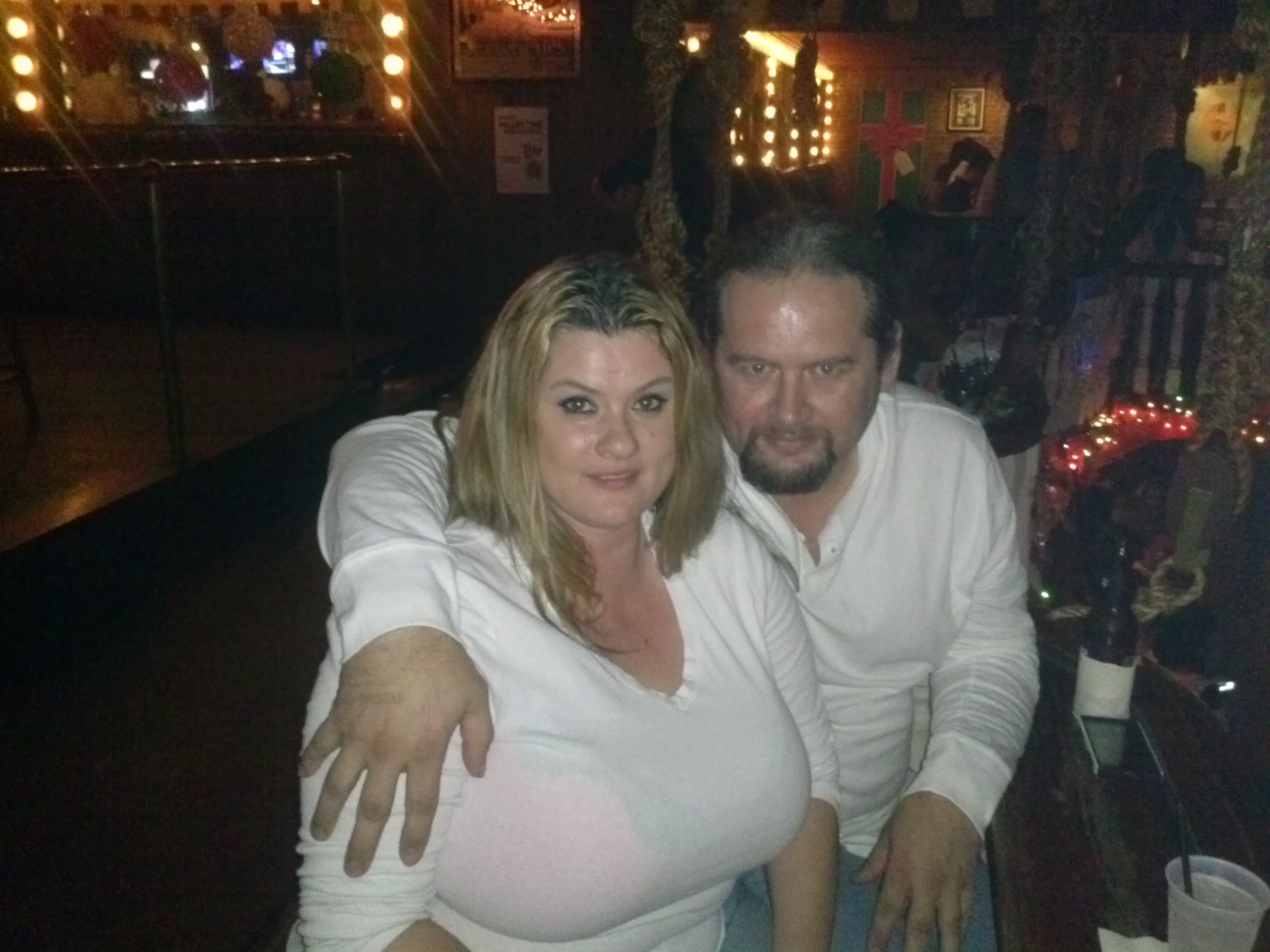 Sexcraftboobs When you are at home, what is your favorite place to have sex with your wife?
Darrell Kaboom Lol, has to be our new leather sectional, I mean there is so much room for different positions. I really enjoy getting her all worked up in public somewhere, the chance of someone watching or getting caught could happen. When we were first dating, lol we would have sex in my truck in bed bath and beyond parking lot next to other cars during the day on our lunch break. Who knows maybe we might just get out on the front lawn, now that some curb appeal.
Sexcraftboobs What about your favorite position when having sex?
Darrell Kaboom Oh wow, really?…. I'm sorry but I can't pick just one. Let me explain….. I guess I would have to say me on top, cause I get to watch her 42H big boobs bounce, while really long stroking her pussy, and holding her legs wide open. And occasionally slapping a titty, or rubing her clit while fucking her. But, hold on now, I also like doggy style, which is her favorite, cause in doggy style, I can really long stroke her pussy, slap her ass, then change to anal to finish things up. But then again when she is on top, she can grind my cock so good, and seeing her huge titties bouncing all over the place.
Sexcraftboobs Do you like giving your wife tittie fucks?
Darrell Kaboom Yes…OMG!…… Funny story, one time I am titty-fucking her, and long stroking my cock to reach her mouth and tongue……anyways, I don't know how this thought popped into my head, but…. I watched my cock slide in and out of her huge ass titties and thought about a ground hog popping in and out of its hole checking the weather!! Lol, sorry about the visual. But yes I love titty-fucking my wife and her soft pillows.
Sexcraftboobs Now your wife have address her short-term and long-term goals inside the porn industry and outside, but what about you? Or is your goals are the same as hers?
Darrell Kaboom Our goals are the same, for us to have as much fun as possible together while somehow trying to keep it classy. I know that sounds weird, classy porn? Whenever we get tired of this or we stop having fun, well I guess we will bow out gracefully.
Sexcraftboobs Your wife have been working with Score and PlumperPass for sometime now, have any other adult sites or companies contacted you about your wife shooting a scene with them?
Darrell Kaboom Yes, we read offers from other models and companies at least twice a week. They all think Kimmie Kaboom is an awesome down to earth southern girl, with no diva attitude. Which is true. We read them and then do homework on the company and or people then decide if it is a good deal or pass for now.
Sexcraftboobs Is there anything you would like to add for fans reading this interview?
Darrell Kaboom Yes, first I would like to thank Sexcraftboobs for this opportunity to share who I am, and who we are as people in the adult industry. I want to thank each fan out there of Kimmie Kaboom, with out you people, she would be just another chick somewhere. Thank you for all the love and support.
Be sure to follow the Kabooms on twitter for the latest news and updates their upcoming official website if you are a big fan of them.