Exclusive Interview With Dallas Rayne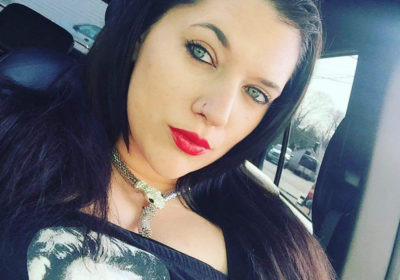 Last month in a previous article, I talked abouts the lovely Dallas Rayne (aka Dallas Monroe) who is a bbw camgirl that best known for her voluptuous plumped assets which she uses to gain popularity by fans that of course are always looking to sees something new. Looking to do more then just explore the sexuality of her own assets, she has gone beyond her webcam shows to somewhat make a name for herself by producing her own original contents to help further expand her growing popularity. That being said, she encourages her fans to come get their money worth to finally see some softcore and hardcore action from her.
With beautiful huge's tits and a nice round huge ass, Dallas Rayne continues to uses these very voluptuous plumped assets to her advantage to gets everyone attention from boob and bbw fans to horny pervs alike in a mere instant when it comes to pleasing those before her especially with hardcore action. In this exclusive interview, the lovely Dallas Rayne finally reveals all and tells us whats her plans are within the porn industry as bbw fans are eagerly wanting to know the answers whiles hoping to sees more hardcore action from her throughout this year. As mentioned before, there is no doubts in my mind that those plumped assets of hers would definitely make any guy dick hard before her in a mere instant.
To my knowledge, she indeed still shows potential as a model who has gone beyond her webcam shows to give bbw fans whats they really want to see from her which is original softcore and hardcore contents which definitely helps furthers expands her popularity. Like as before you can follow this gorgeous bbw camgirl on twitter, @DallasRayne69 to learns more about her and gets the latest updates if you are a big fan of hers or justs a fan of beautiful plumpers, in the meantime here is my exclusive interview to leaves you satisfy at the end of the day.
And be sure to check out the profile of the lovely Dallas Rayne at Manyvids.com for all of her original softcore and hardcore contents if you are definitely a big fan of hers.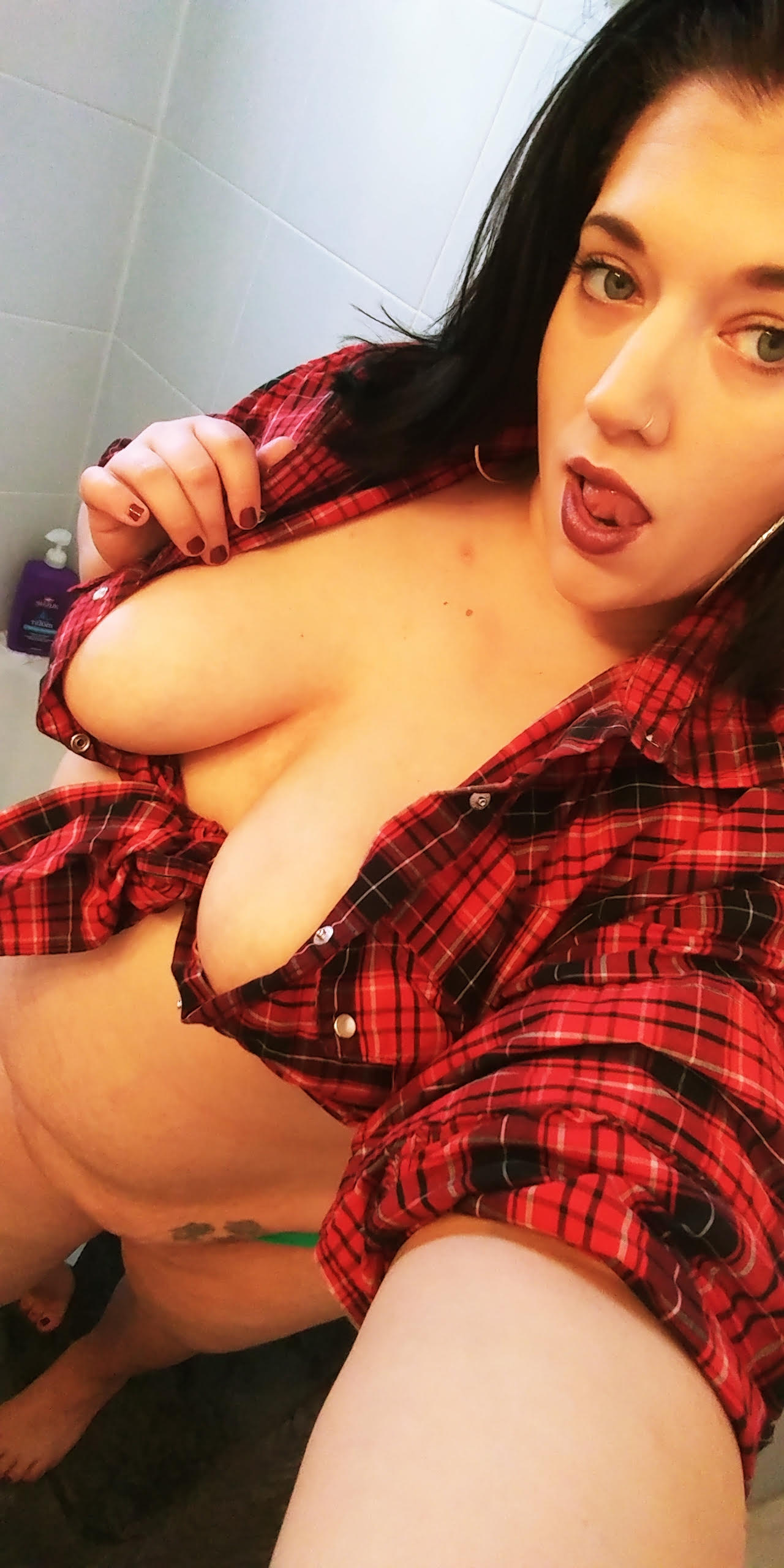 Sexcraftboobs So where are you from?
Dallas Rayne I'm from NJ, born and raised.
Sexcraftboobs What have you been up to lately?
Dallas Rayne Lately, I have been promoting myself as much as I can while trying to setup shoots with different people and companies. I have some big things coming up. Other than that, I have a snapchat with my loyal fans that I post daily pics and videos to.
Sexcraftboobs How is your webcam and skype shows doing?
Dallas Rayne It's going ok. I am hoping to start doing cam shows more and more often in the upcoming months. I've had to "try out" a few different sites to see which one was right for me.
Sexcraftboobs How long have you been modeling? And when and why did you first decide to model?
Dallas Rayne I started this about two years ago off and on until recently, I have been 100% on and ready to start going further with my career. Honestly what first got me started was finally feeling comfortable in my body. After going from a size 7 to a size 14 over a few years (kids), I had some body issues and I didn't see myself as "sexy". My fiance convinced me that plenty of people loved my body type and to prove it I should signup for a cam site. I took his advice and since then I've never felt more comfortable with myself. I want other women to feel the same after having a change in weight or anything.
Sexcraftboobs Have you watched any porn before your modeling career? If you do it? How often?
Dallas Rayne Ha, the myth that women don't watch porn is just that…A MYTH! I watch porn every single day, no lie. If you went through my browser history you would be amazed. My "most visited" sites are PornHub and XXNX.
Sexcraftboobs What kind of personality do you have as a model?
Dallas Rayne Hard to say. It's not like I become a completely different person when I cam or when I talk to a fan. I'm just myself. I've got plenty of fans that talk sex with me and after talk about our fantasy football teams.
Sexcraftboobs Do have a boyfriend, or are you married?
Dallas Rayne I am engaged, sorry guys and girls. I'm KINDA off the market but I am in an open relationship.
Sexcraftboobs What do you do when you not modeling? How is a normal day in your life?
Dallas Rayne Like every typical stay at home mom my day consists of running kids around, cleaning, making dinner and on my down time, I cam or film a solo show or I do my snapchat. Once everyone is asleep, it's back on snapchat or cam.
Sexcraftboobs What is your bra size? When did your breasts start to grow? How was it back then?
Dallas Rayne I'm a size 40DD/DDD (I am an in between size so some days it's DD some days its DDDs)
I was a B cup for so many years, probably from when I was 15 to 21. Then I had kids and they started growing.
Sexcraftboobs Now you have a nice round huge ass, can you measure how big or huge your ass is?
Dallas Rayne I've measured it at "50" inches round. 😉
Sexcraftboobs Do you sell bras and panties to fans?
Dallas Rayne I do sell panties on my snapchat and my manyvids account. They range from $25-$45 depending on which pair and what I do in them.
Sexcraftboobs When doing webcam and skype shows, do you use a lot of sex toys? What kind do you use?
Dallas Rayne I do use a couple toys. One I call "Papa Smurf" which is a 9 inch and thick and its blue hence the name. Then I have a 7 inch lifelike dildo with suction cup. A wide range if butt plugs and a purple anal vibrator.
Sexcraftboobs Would you ever like to have any guests come on your webcam shows?
Dallas Rayne I would love to do videos with my fans! Shows would be a little difficult since there are certain rules on the webcam sites. For instance, the person I would be doing a show with has to be verified by the cam site which could take a few days so random spur of the moment shows might not be possible. But videos? Hell yea! 😛
Be sure to check out the lovely Dallas Rayne over at YouKandy.com for more original softcore and hardcore contents if you are definitely a big fan of hers.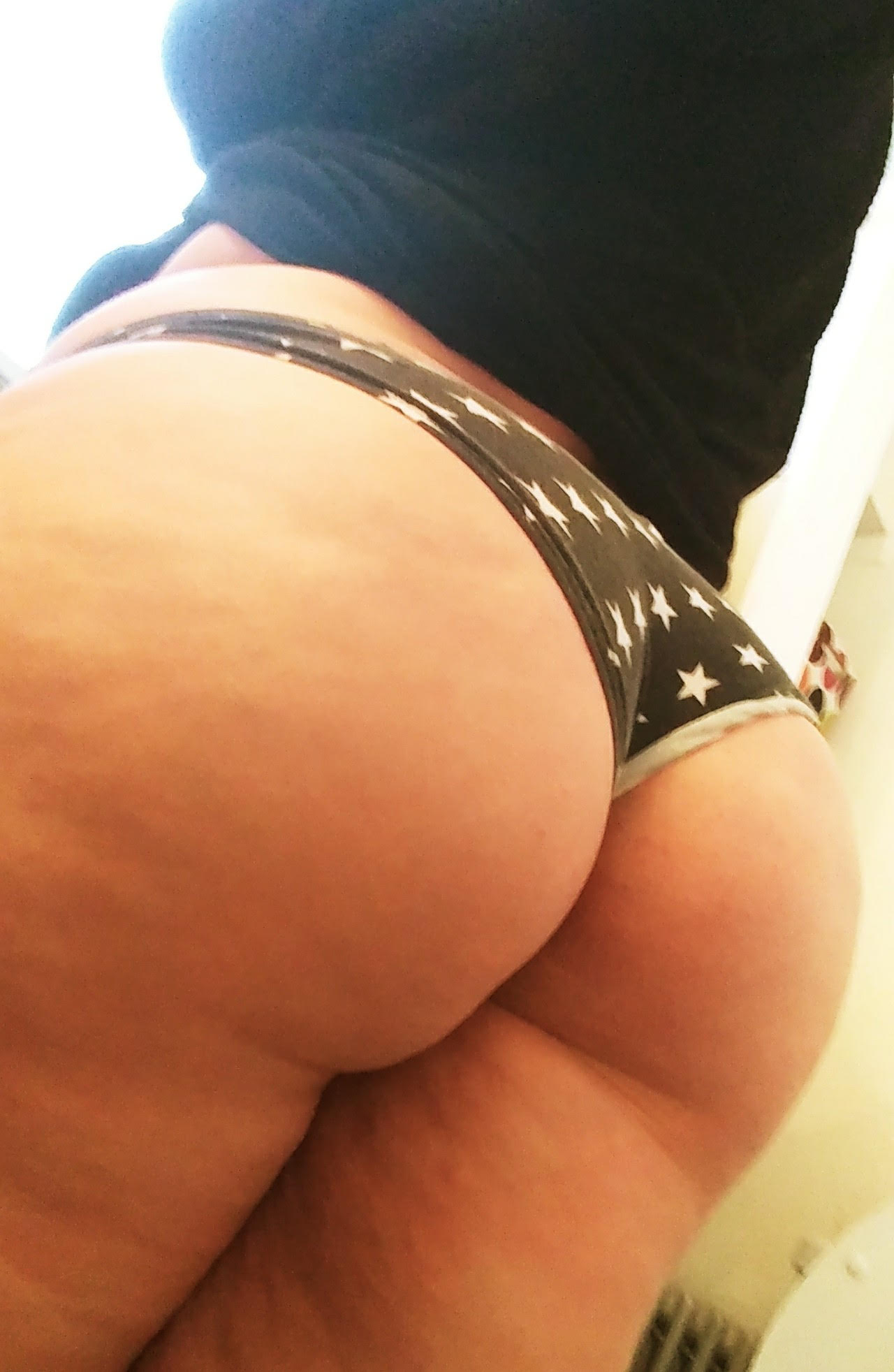 Sexcraftboobs Now you have done boy/girl and hardcore videos, but have you done any anal videos? Do you like getting anally fuck on camera? Or that just not your thing?
Dallas Rayne I will usually do it upon request. For example, one of my snapchat members requested a one on one anal show which I did. I just haven't filmed any (other than snapchat). I plan on making some soon though. 😉
Sexcraftboobs Apart from anal, is there anything else do you prefer or like to prefer? Spit, swallow or facial?
Dallas Rayne I love creampies and getting my face covered in cum. I am also hoping to get gangbanged sometime soon and don't worry that will definitely be filmed. 😉 😛
Sexcraftboobs What about Interrracial, Orgy Group Sex, DP or Bukake?
Dallas Rayne I would love to do interracial and DP. I am in the process of finding a few candidates in my area. I've never done interracial before but I REALLY REALLY want to. 😀 😛
Sexcraftboobs Do you like titty-fucking?
Dallas Rayne OMG Yes, I love it. I love being on my knees in front of a sitting guy and wrap my tits around his cock and spit on it. It turns me on so much! 😀 😛
Sexcraftboobs How do you masturbate?
Dallas Rayne Daily. No, seriously sometimes twice a day and sex is everyday too. I've got a high sex drive and I am constantly wet and ready to go. 😛
Sexcraftboobs What are your sexual fantasies about?
Dallas Rayne I fantasize about getting tied up and passed around from guy to guy. I can go from submissive to dominate easily. I've been on this Denial kick lately where I want to find a guy (or girl) to torture. Get them to the edge of cumming then stopping and have them beg me.
Sexcraftboobs If you had three wishes, what would you wish for?
Dallas Rayne Am I allowed the wish for unlimited wishes? No? Damn. Ha! I would wish for a big house with my own sex room. Think 50 shades of grey but better. Second, either run my own porn company or own a strip club I've always wanted to do both.  And finally, an unlimited credit card because why the fuck not??? 😛
Sexcraftboobs What is your short-term and long-term goals inside modeling and outside?
Dallas Rayne My goals with modeling are to do scenes with a big company. I want to help other women my size feel comfortable in their own skin and show them the BBW girls are sexy too and we can do everything the skinny girls can do (better). I also want to be featured at Exxxotica. 🙂
Sexcraftboobs Have you ever got any proposals from any adult studios or photographers?
Dallas Rayne I've gotten a call recently but I am not at liberty to disclose who yet but just definitely keep an eye out for me this summer! 😉
Sexcraftboobs How do you promote yourself?
Dallas Rayne I will promote myself on twitter a lot. Really any social media site even whisper. My youkandy account automatically promotes for me on twitter and my many fans retweets and gets the word out for me. 🙂
Sexcraftboobs Do you have any random thoughts?
Dallas Rayne My only random thought currently is damn I'm horny but my man is sleeping so Papa Smurf is coming out to play. 😛
Sexcraftboobs Is there anything you would like to add for fans reading this interview? Any final words?
Dallas Rayne First and for most, I want to thank my fans. This is all so new to me to have people follow me and be a fan. It's exciting for sure. I love you all and I can't wait to make more movies and get all of you off!! 🙂 😉
Like as before you can follow this gorgeous bbw camgirl on twitter, @DallasRayne69 to learn more about her profiles over at Manyvids.com and YouKandy.com for all of her original softcore and hardcore contents if you are definitely a big fan of hers.