Exclusive Interview With Cora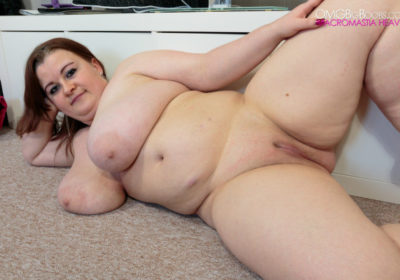 Known's for her voluptuous plumped assets, Cora is a newcomer and one of the latests new editions to the popular website, OMGBigBoobs.com which is also owned by DivineBreasts.com that's continues to further expand their brand by bringing in fresh new faces. So far, she have collaborated with only one well-known porn studio which also establishes her as a softcore porn star who is looking to explores her own sexuality and of course gain popularity by many fans that hopes to see more of her. So that's being said, this is only just the beginning for this bbw newcomer who have only done a few softcore scenes on a popular adult website.
With beautiful huges tits and a nice round huge ass, Cora uses these voluptuous plumped assets to her advantage to get everyone attention from bbw fans to horny pervs alike in a mere instant when it comes to makings a very big impression on those before her. In this exclusive interview, the lovely Cora reveals all and tells us what her plans in the porn industry as bbw fans are eagerly wanting to know the answers while hoping to sees more softcore action or something new from her this year. There is no doubt in my mind that's those plumped assets of hers would definitely makes any guy dick hard before her in a mere instant.
To my knowledge, she indeeds shows potential as model whens it comes to making a big impression on bbw fans who of course are always looking's to sees something new or different for a change especially when it comes to checking out fresh new faces within the porn industry. And for those who are stills new or unfamiliar with her, then I highly encourage you as fan to go checks out this gorgeous bbw newcomer in solo action if you are a fan of beautiful new plumpers, in the meantime here is my exclusive interview to leave you satisfy at the end of the day.
I am sure that many bbw fans and possibly a few porn studios keep an eye out for the lovely Cora who might just be the next new sensation.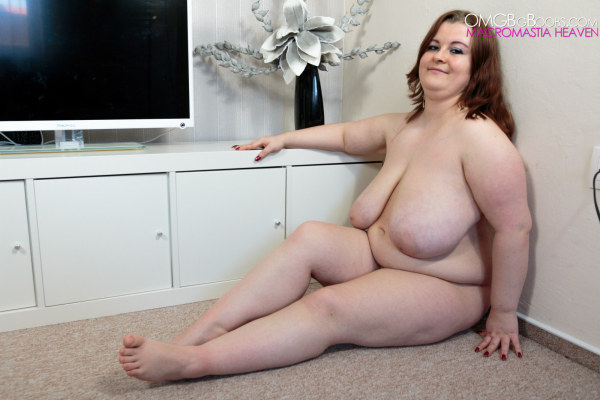 Sexcraftboobs So where are you from?
Cora I'm from Europe. I like my privacy.
Sexcraftboobs What have you been up to lately?
Cora I've been pursuing my career as professional adult model.
Sexcraftboobs How long you have been modeling? And when and why did you first decide to model?
Cora I've just done my first shooting for OMGBigBoobs.com. I decided to try something new.
Sexcraftboobs Have you ever done webcam and skype shows before?
Cora No, I've never tried that before.
Sexcraftboobs Have you watched any porn before your modeling career? If you do it? How often?
Cora Oh yes, I do! Every other day, at least. I prefer BDSM and gangbang scenes.
Sexcraftboobs Do have a boyfriend, or are you married?
Cora No I don't, I'm single. I'm not looking for either one, I'm enjoying my freedom at the moment.
Sexcraftboobs What do you do when you not modeling? How is a normal day in your life?
Cora As I said, I work as a professional. So I do things related to that. I take care of cosmetics and other hygiene related things, I shop for clothes, I chat with men etc.
Sexcraftboobs What is your bra size? When did your breasts start to grow? How was it back then?
Cora My bra size is 36H. My boobs started to grow when I was 11 and boys teased me a lot about it. I was not very confident about them for long time. However, when I became adult and started to be really interested in me, I noticed they really liked them. That made me change my attitude about them too.
Sexcraftboobs Now you have a nice round huge ass, can you measure how big or huge your ass is?
Cora Really, I honestly never thought about it. I guess all the attention goes to my boobs. Thanks though.
Sexcraftboobs Do you like to sell bras and panties to fans?
Cora Hmm I never thought about that. Sounds like a good idea though.
This is only just the beginning for Cora who looking to explore her own sexuality and get attention by fans to gain popularity as a gorgeous bbw newcomer.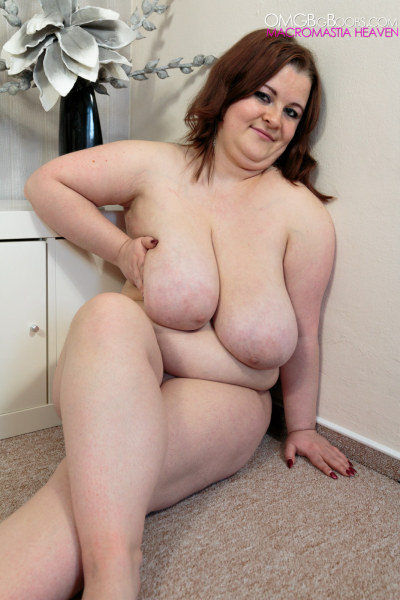 Sexcraftboobs Now have you done any boy/girl or hardcore before? Would you like to do hardcore? Or that just not your thing?
Cora I was not really thinking about it, but if, then I would like to do gangbang or some kind of BDSM. But nothing really painful, I just like the tease.
Sexcraftboobs Do you like titty-fucking?
Cora I don't mind, but it's not something that makes me horny.
Sexcraftboobs How do you masturbate?
Cora I massage the area around my clit with my finger.
Sexcraftboobs What are your sexual fantasies about?
Cora Definitely me with more men. Then some kind of a public show, where I am used as a sex toy and people watch me getting used.
Sexcraftboobs If you had three wishes, what would you wish for?
Cora Well, I'd love to have a nice house with a garden. Then I would love to have a wide rich men. As for the third wish, I'd like to fulfill my sexual fantasies.
Sexcraftboobs What is your short-term and long-term goals inside modeling and outside?
Cora Experience many new things, to travel around the world and get my own long-term business.
Sexcraftboobs Have you ever got any proposals from any adult studios or photographers?
Cora Not so many. But I am always very careful, when I get offers like this.
Sexcraftboobs How do you promote yourself?
Cora I put up ads mostly.
Sexcraftboobs Is there anything you would like to add for fans reading this interview? Any final words?
Cora I'm always glad for every new fan, I always do my best and I am happy if they appreciate that.
Like as before if you are still new or unfamiliar with the lovely Cora, then I highly encourage you as a fan to go check her out at OMGBigBoobs.com if you are definitely a big fan of beautiful new plumpers.