Exclusive Interview With Clementine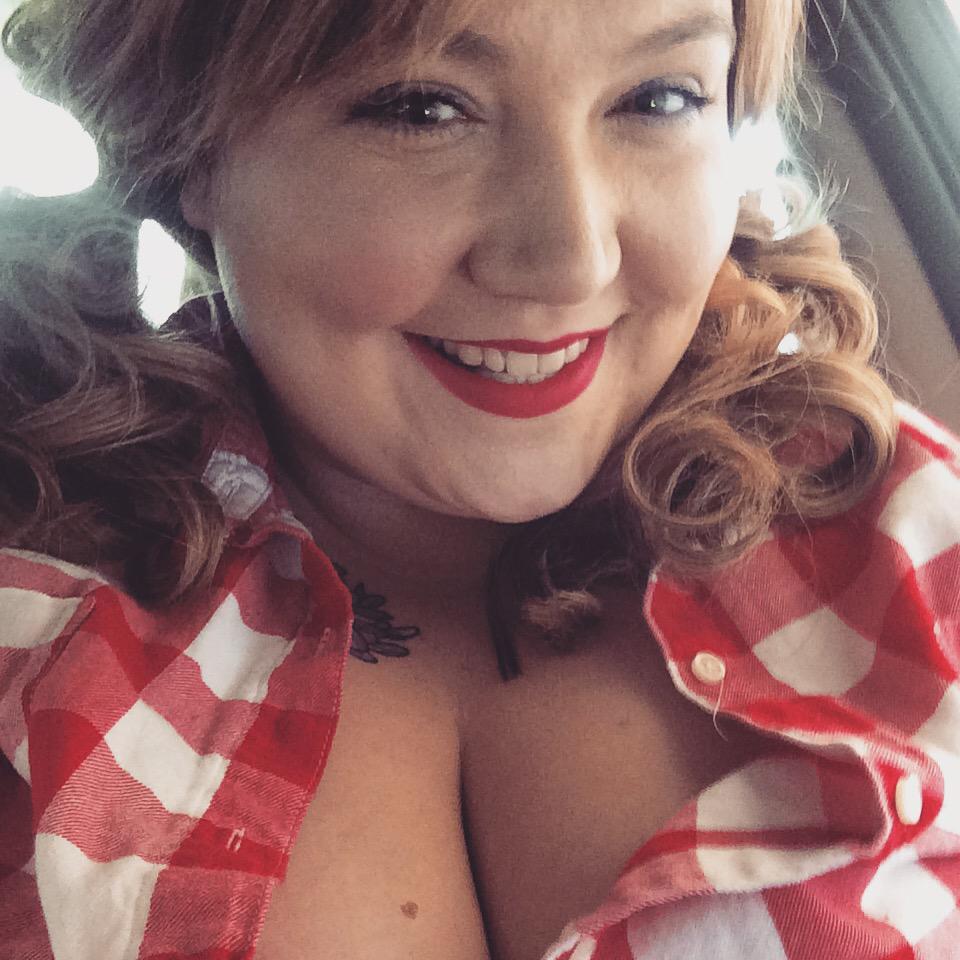 With a fetish for fatness and a positive body, Clementine loves having fun with her sex appeal as a bbw porn star and getting everyone attention with it from fans to pervs alike to gain wide popularity from them. Always super excited about life while she may have a look that cute and innocent but her sexuality as a bbw porn star shows many fans her naughty side since she has what it take to get herself real horny.
With beautiful huge natural tits and a nice huge round ass, she aims to make a name for herself by using these voluptuous curved assets to get everyone attention in a mere instant that would gain her more popularity from it. In this exclusive interview, the lovely Clementine finally reveals all and tells us what her plans are in the porn industry as many bbw fans are eagerly wanting to know the answers while looking forward to see more from her this year.
To my knowledge, her popularity as a bbw porn star is still going strong and showing no signs of slowing down at this point as she continues to satisfy her fans by giving them what they definitely want which is to see more from her. You can follow this gorgeous bbw porn star on twitter, @bbwclementine to learn more about her if you are a big fan of hers or just a fan of beautiful plumpers, but in the meantime here is my exclusive interview to leave you satisfy at the end of the day.
Be sure to check out her official website, Clementine.BigCuties for exclusive contents if you are definitely a big fan of hers.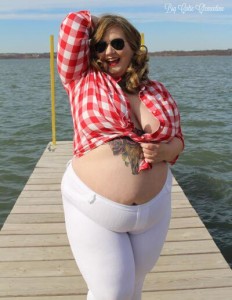 Sexcraftboobs So where are you from?
Clementine Born and raised in the midwest… CORNFED!
Sexcraftboobs What have you been up to lately?
Clementine For the last month or so I've been getting content ready to launch my big cuties site. Doing softcore work is new for me and it has been amazing. It's really fun to explore my body through photography and show different sides of my personality. The site will be Clementine.BigCuties!
Sexcraftboobs When and why did you first decide to model?
Clementine Can someone make a grass roots effort to start modelling? If so, that's what I did. I started posting OOTD pics on tumblr and then graduated to nude pics and eventually someone took notice and wanted to pay me for it!
My original intent with posting pictures of myself was to gain body acceptance and self love. I had struggled with my body for many years after an extreme history of eating disorders, and posting pictures of myself and modelling really help me overcome it.
Sexcraftboobs Have you done webcam and skype shows before?
Clementine YEP! 🙂 I love webcamming and wish my schedule allowed for it more! You can check me out at LittleMissFats.Cammodels!
Sexcraftboobs Have you watched any porn before your modeling career? If you do it? How often?
Clementine I used to watch mainstream gay porn a lot. Girl/girl and boy/boy. I never really got into any kind of girl/boy porn until I started checking out the indie and queer porn scene. But even now, I rarely watch porn. I have a very vivid imagination, and when I get down with myself I really do it to it… no porn needed. 😛
Sexcraftboobs Have you watched your own scenes?
Clementine YES OF COURSE! 🙂 I produce/edit my own clips so I have to watch them. Honestly… I probably masturbate to my own content more than any other porn. What a narcissist 😉
Sexcraftboobs What do you do when you not modeling? How is a normal day in your life?
Clementine I have a pretty boring and calm life. Super peaceful. Lots of reading, housework, playing with dogs… you know, the usual. I spend a lot of time with the people that I love and eating really good food and just being happy.
Sexcraftboobs What is your bra size? When did your breasts start to grow? How was it back then?
Clementine 44DD, my boobs didn't start growing till I was about 22… it was a pleasant surprise.
Sexcraftboobs Have you met many fans, both in public and on social media? How do they react? Any conversation so far?
Clementine I met a fan at my old day job once and it was really nice, they were incredibly sweet. I try to interact with as many fans as possible on social media, but since I'm from the midwest and not LA it's not like I am constantly running into people who know me or anything.
Be sure to check out Clementine webcam shows on Cammodels to get your money worth for a private one on one session with her.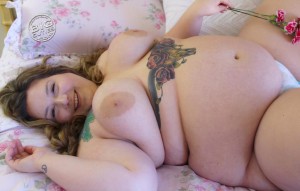 Sexcraftboobs Do you like anal fucking?
Clementine I love buttsex! 🙂 😉
Sexcraftboobs Do you like titty-fucking?
Clementine Yeah! Lube those bad boys up and I'm game! 🙂 😉
Sexcraftboobs Is there any busty or bbw porn star you admire?
Clementine Lots! I an in love with Luna Love, Bettie Pumpkin, Big Cutie Jae, and Kellie Kay. They're all amazing! 🙂
Sexcraftboobs What is your short-term and long-term goals inside modeling and outside?
Clementine I want to create an environment that allows me to explore my body and sexuality openly and share it with people. I also really really want to connect with other sex workers and improve sex workers rights. I love my job, I love what I do, but most of all I love the community of people I work with and I'm 100% here for improving the politics behind the sex industry.
Sexcraftboobs Have you ever got any proposals from other adult sites?
Clementine Yes! 🙂
Sexcraftboobs Is there anything you would like to add for fans reading this interview?
Clementine I LOVE YOUUUUUUUU!!!!!! 😀 🙂 😉
Like as before you can follow this gorgeous bbw porn star on twitter, @bbwclementine to learn about her if you are definitely a big fan of hers.