Exclusive Interview With Cj Woods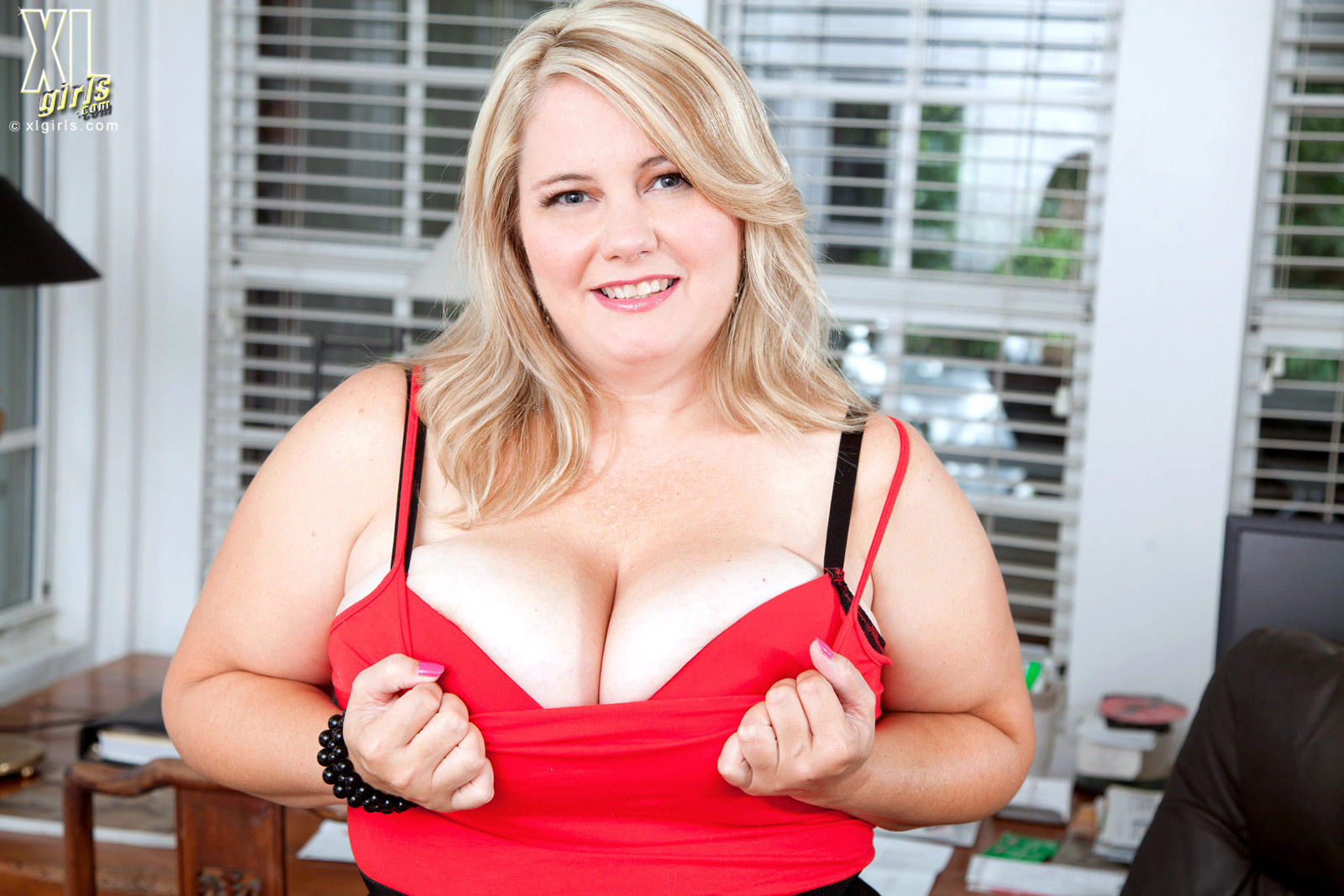 Cj Woods is another bbw newcomer who is looking to break into porn industry and have some fun in fulfilling all of her sexual fantasies that will definitely pleases many boob fans who are looking for fresh new faces in the business to admire. With a bright smile and a beautiful face as well as some good looking huge natural tits, she seem like the kind of bbw that you would enjoy talking to before fucking her in bed which would definitely leave any man satisfy after that.
With only two softcore scenes and a first ever hardcore scene under her resume, she seem to be on right path to stardom in the porn industry and many boob ans are hope to see more her soon, not just on xlgirls but hopeful on other major porn sites. In this exclusive interview, Cj Woods reveals all and what plans she has in the porn industry which many boob fans are eagerly wanting to know as her popularity at xlgirls continues to grow, getting everybody attention that a new bbw porn star is on this rise.
You can follow this gorgeous bbw newcomer on twitter, @cjwoodsxoxo to learn more about her if you are a bbw fans or just now becoming a big fan of hers, in the meantime here is an exclusive interview to leave you satisfy for tonight.
Check out Cj Woods latest new softcore scene on xlgirls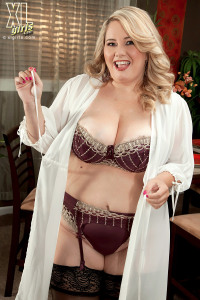 Sexcraftboobs So Where are you from?
Cj Woods Southeast Kentucky
Sexcraftboobs What have you been up to lately?
Cj Woods I've took a break for a minute, and too there doesn't seem to be a lot of work for BBWs.
Sexcraftboobs When and why did you first decide to model?
Cj Woods I'm brand new at modeling, I've only done a few scenes. I've always had an interest in modeling but I'mjust now at a point in my life where I'm comfortable enough with my body to do it.
Sexcraftboobs Have you ever done webcam and skype shows before?
Cj Woods I've never done webcam or Skype shows.
Sexcraftboobs Have you watched any porn before your modeling career? If you do it? How often?
Cj Woods I've never watched a lot of porn.
Sexcraftboobs Have you watched your own scenes?
Cj Woods I've watched my scenes, only to see where I need improvement.
Sexcraftboobs What turn you on and get you in the mood for sex?
Cj Woods Something that gets me really turned on is having my feet kissed and rubbed, because I have the cutest feet  🙂
Sexcraftboobs Do have a boyfriend or are you married?
Cj Woods I am single at the moment.
Sexcraftboobs What do you do when you not modeling? How is a normal day in your life?
Cj Woods When I'm not modeling, I'm just your normal single mom. I take care of my family. I enjoy doing crafts, baking, anything creative.
Sexcraftboobs What is your bra size? When did your breasts start to grow? How was it back then?
Cj Woods Ah, my bra size ranges depending on the type of bra. Anywhere from 38DDD to 42DD. I started developing when I was really young. I can honestly say my endowment had always gotten a lot of attention.
Sexcraftboobs Have you met many fans, both in public and on social media? How do they react? Any conversation so far?
Cj Woods I have met a few fans in public, I'm asked for a picture and others ask me if I'm really CJ Woods. Most of my interactions are through social media. I try to respond to everyone that messages or comments on my photos…it would be rude if I didn't. And I enjoy interacting with people.
Sexcraftboobs Now you have just done your first ever hardcore scene on xlgirls? Did you enjoyed getting fuck on camera for the very first time?
Cj Woods I really enjoy the scenes..I like to see what kind of reaction I can get.
Cj Woods finally gets fuck by a lucky stud for the very first time.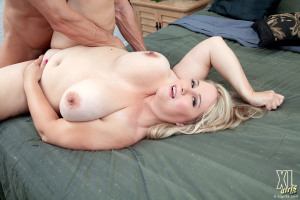 Sexcraftboobs Are you planning to do more hardcore scenes? Or is that just a one time deal?
Cj Woods I'm hoping to do work as it comes about. I'm new and was kind of nervous at my first scenes but I know I can be really good in the adult industry.
Sexcraftboobs Upon your arrival in the porn industry, have you met other porn stars lately, either in public or social media? Anyone you admire?
Cj Woods I've met a couple of the models at The SCORE Group…and of course the male talent. But I haven't met anyone outside of work.
Sexcraftboobs What is your short-term and long-term goals inside modeling and outside?
Cj Woods I haven't really set any long term goals. I love doing still shots. Who knows what the future holds.
Sexcraftboobs Have you ever got any proposals from other adult sites?
Cj Woods I've had a few offers, and I'll take them because I love the work!
Sexcraftboobs Is there anything you would like to add for fans reading this interview?
Cj Woods I'd just like to say I appreciate all the people that watch my clips or look at my pictures. Always peace and love and be kind to one another!
Make sure to check out Cj Woods hardcore debut on xlgirls