Exclusive Interview With Cameron Skye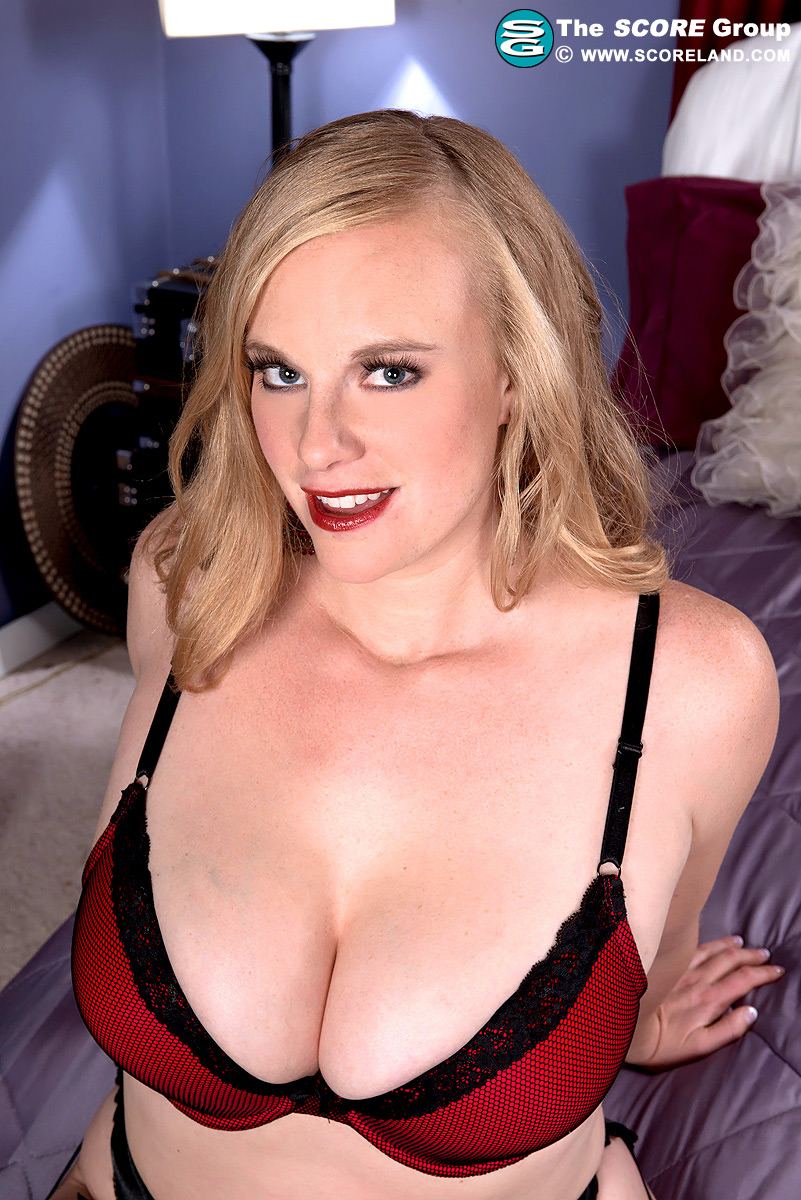 Consider to be a fan favorite by many, Cameron Skye is an amazing busty porn star that likes to have fun in the industry by doing a lot of scenes and interacting with boob fans on webcam shows as well as on twitter. Since of her official debut at Score, her popularity continues to grow with every new scene she make and with every amateur or professional porn site she appear on as her name become more known in the adult industry.
As a busty porn star, she have done several softcore scenes and even have her fair share of hardcore action by getting in front of the camera to please many of her boob fans who were definitely getting their money worth. In this exclusive interview, the lovely Cameron Skye finally reveals all and tells us what her plans are in the porn industry as boob fans are eagerly wanting to know the answers while hoping to see more softcore and hardcore action from her in the future.
And of course if that happen then it will not be long until she has her very own official website like so many porn stars have done or are planing to do this year which is incredible to my or anyone knowledge. You can follow this beautiful busty porn star on twitter, @Cameron_Skye_ to learn more about her and be sure to check out her webcam shows on Cammodels if you are a big fan of hers or just a fan of big boobs, in the meantime is here my exclusive interview with her.
And be sure to spoil Cameron Skye with gifts you buy off her Amazon wishlist if you are a big fan of hers.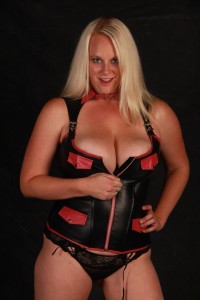 Sexcraftboobs So where are you from?
Cameron Skye Right now I live in Las Vegas, but I grew up in Maryland.
Sexcraftboobs What have you been up to lately?
Cameron Skye I recently shot with Yesboobs!, NottyBoyxxx, and I just got home from a Caribbean cruise, complete with a stop in St. Thomas, so I went to Orient Beach which is a nude/topless beach.
Sexcraftboobs When and why did you first decide to model?
Cameron Skye I started out just working with photographers to take sexy pictures for my husband.  Eventually, I created a Model Mayhem page and I started to be contacted by different companies and agencies. It took me two years to finally decide to model for Score, but I didn't want to look back and regret not modeling when I had the chance.
Sexcraftboobs How is your webcam and skype shows doing?
Cameron Skye I cam on Streamate, which is awesome! I have a ton of fun and love being able to interact with people.
Sexcraftboobs Have you watched any porn before your modeling career? If you do it? How often?
Cameron Skye OMG, yes, that's totally what inspired me to take the plunge and do porn. I love watching it, it's a total turn-on. I watch porn a few times a month, sometimes more. The best thing was when I did a scene with JMac, who is one of my favorites to watch. It was like living a fantasy.
Sexcraftboobs Have you watched your own scenes?
Cameron Skye Yep! I watch all my scenes. I love watching with my man. It is so hot to watch myself and remember how good things felt. Sometimes it is like watching another person. I always have the best orgasms watching my scenes.
Sexcraftboobs Do have a boyfriend, or are you married?
Cameron Skye I'm married.
Sexcraftboobs What do you do when you not modeling? How is a normal day in your life?
Cameron Skye I'm a student, I'm studying to be an accountant. So for the most part I'm a pretty regular girl, I go to school, I study a ton, and then I cam in the evenings and sometimes in the afternoon.
Sexcraftboobs What is your bra size? When did your breasts start to grow? How was it back then?
Cameron Skye I'm a 34H, although I might be bigger because my boobs are always puddling out of the top of my bras. I just haven't bothered to get new ones, so I don't know my exact size. My boobs started to grow when I was in 5th grade, so I was about 10. By the time I was 14 I had bigger boobs than all my friends. I've gotten a lot of attention for my boobs ever since.
Sexcraftboobs Have you met many fans, both in public and on social media? How do they react? Any conversation so far?
Cameron Skye I've met a lot of fans on social media. I haven't met any in person, but I just need to go to some events so I can meet my fans in person. Everyone has been so nice and complementary. I love being the center of attention, so it is always fun for me to talk to people.
Cameron love to snowboard during the winter season.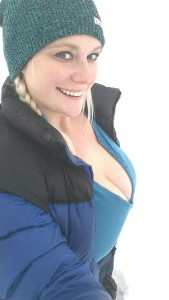 Sexcraftboobs Now you done some hardcore scenes, have done any anal scene before? Would you like to do an anal scene? Or is that just not your thing?
Cameron Skye I've never done an anal scene. Anal isn't really my thing, but I never say never, so maybe it's something I might do in the future.
Sexcraftboobs Apart from anal, is there anything else do you prefer or like to prefer? Spit, swallow or facial?
Cameron Skye I love to taste cum. I haven't done a ton of scenes, but I love cum on my tits and then to taste it. I'm a swallower, and I'm totally open to facial.
Sexcraftboobs What about IR, Orgy Group Sex, DP or Bukake?
Cameron Skye I haven't done any of those. I would love to do an interracial scene, and I'm open to orgy or group sex. We'd have to see about DP, it would probably depend on if I end up doing anal. And I don't have a problem with bukake.
Sexcraftboobs Do you like titty-fucking?
Cameron Skye Yes, I love titty-fucking! I love to bury a cock in my tits and then lick the head. Titty-fucking is just so fun!
Sexcraftboobs Is there any busty or bbw porn star you admire?
Cameron Skye There are quite a few I admire. I love Maggie Green and Siri, they are totally my porn idols. I've worked with Sarah Rae and Sophia Rose and they are both such sweet, hardworking girls.
Sexcraftboobs Now you have work with both @NaughtyBoyxxx and @Yesboobs!? Did you enjoy shooting with them?
Cameron Skye Honestly, I have had such a great time shooting with everyone I've worked with. NaughtyBoyxxx and Yesboobs! were amazing. More than anything I love to be in front of the camera, and working with cool people makes it so much fun.
Sexcraftboobs What is your short-term and long-term goals inside modeling and outside?
Cameron Skye Hmmm, for modeling, I'm just happy to see where things take me. I love shooting and camming, so I'm sure I'll be doing it for a while. Outside modeling, I'm working hard to finish school and then I am planning to get my MBA, so I'm kind of the perpetual student.
Sexcraftboobs Have you ever got any proposals from other sites?
Cameron Skye Yes, I've had proposals from a few other sites. I'm always working on setting up shoots and finding new people to work with.
Sexcraftboobs Is there anything you would like to add for fans reading this interview?
Cameron Skye Thanks to all my fans! Follow me on twitter, I love to get naked and show off my boobs! And come play with me on Streamate, I'm tons of fun! Thanks again, kisses!!!
Be sure to check out all of Cameron Skye scenes from Score,Yesboobs! and NaughtyBoyxx if you are a true boobcore fan of hers.