Exclusive Interview With BABS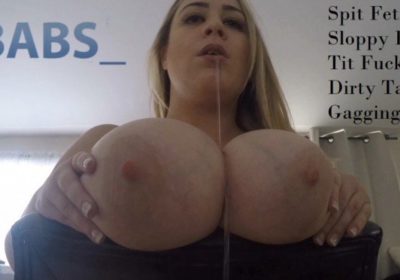 Best known's for her voluptuous curved assets, BABS is a gorgeous busty camgirl who enjoys chatting with fans on webcam and makings a name for herself by producing her own originals contents which is naturally whats gains her popularity for. Like many camgirls before her, she has gone beyond her cam shows to forge her own brand of porn to furthers expands her popularity by simply giving fans whats they really wants to see from her which is original solo contents. That's being said, she naturally like many camgirls has found happy balance between doing webcam shows and producing original contents to gain further popularity.
With beautiful huge's tits and a nice round ass, BABS knows how to uses these voluptuous curved assets to her advantage to get everyone attention from boob fans to horny pervs alike in a mere instant when it comes to pleasings those before her. In this exclusive interview, the lovely BABS finally reveals all and tells us whats her plans are in the world of webcam as boob fans are eagerly wanting to know the answers while hoping to see more solo action or something new from her this year. There is no doubts in my mind that those curved assets of hers would definitely make any guy dick hard before her in a mere instant.
To my knowledge, she indeed's shows potential as a model who definitely enjoys doing webcam shows with boob fans while making a name for herself by forging her own brand of porn, producing her own original solo contents to help furthers expands her wide popularity. You can follows this gorgeous busty camgirl on twitter, @BABSMFC to learns more about her and be sure to check out her profile at Manyvids.com as well as her webcam shows over at MyFreeCams.com, but in the meantime here is my exclusive interview to leave you satisfy at the end of the day.
And be sure to check out the lovely BABS on webcam over at MyFreeCams.com for a private one on one session with her if you are definitely a big fan of hers.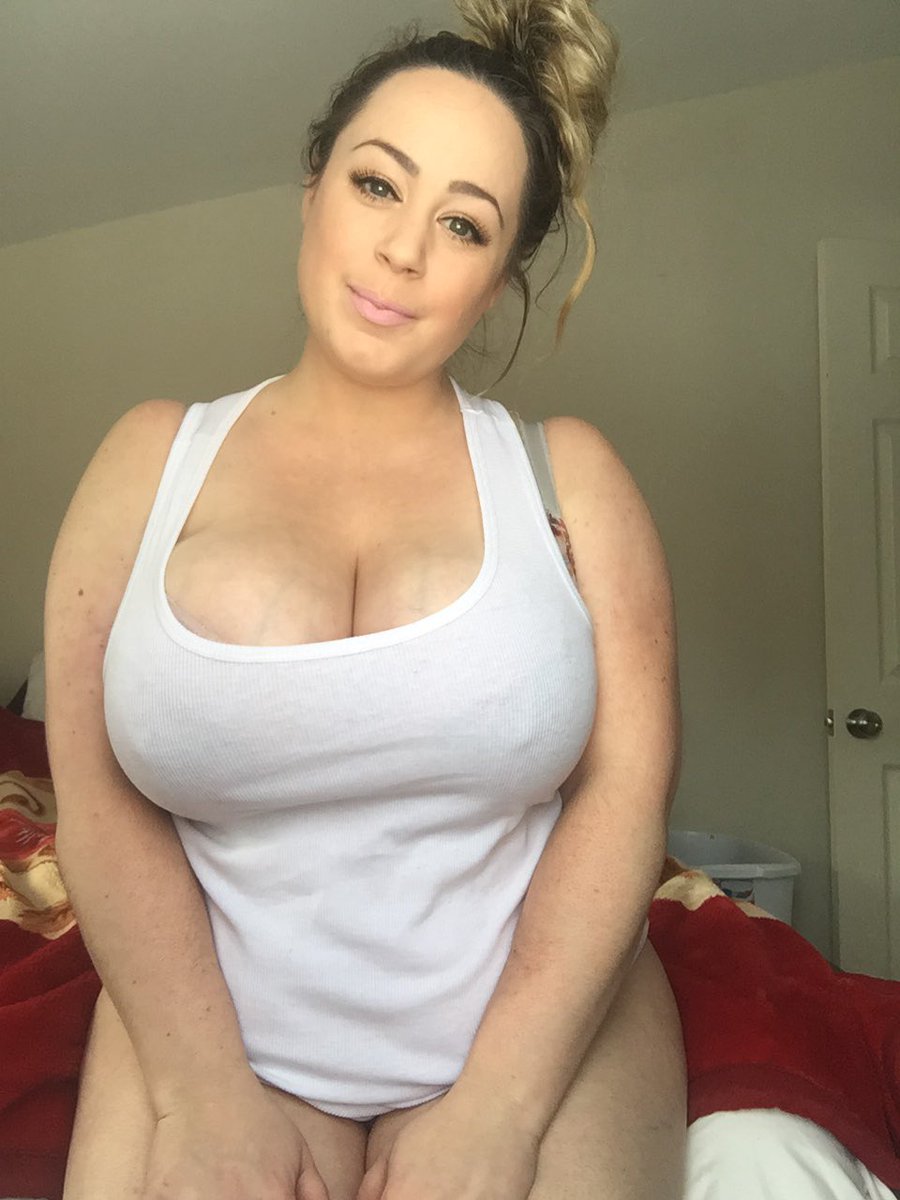 Sexcraftboobs So where are you from?
BABS I am Canadian. I currently live in Toronto.
Sexcraftboobs What have you been up to lately?
BABS I've been working hard on reaching a bigger audience and teaching myself HTML in order to design my own future website.
Sexcraftboobs How is your webcam and skype shows doing?
BABS My live cam shows on MFC are awesome and the support I get from everyone who visits my room is incredible. I don't generally skype unless it's for a prize or a member in my elite gentlemens club has purchased a show.
Sexcraftboobs How long have you been modeling? And when and why did you first decide to model?
BABS It's coming up to my third year as a model on MFC. I started in April three years ago after I graduated university. I originally was just doing it until I found a job in my career choice but then I fell in love with it and the freedom it allows you to have that I just stuck with it.
Sexcraftboobs Have you watched any porn before your modeling career? If you do it? How often?
BABS I love porn. I've watched plenty of porn and still do. I probably watch porn everyday. The only thing I have changed is the fact that I now pay for my porn because I know how hard it is in this industry.
Sexcraftboobs What kind of personality do you have as a model?
BABS This is tricky. I am a Gemini. If you follow horoscopes you would know that means I'm always different depending on my mood. I am energetic and very flirtatious. I get aroused very quickly and I love to talk. I spend a lot of time talking with my room about everything and anything.
Sexcraftboobs Do have a boyfriend, or are you married?
BABS I am single by choice.
Sexcraftboobs What do you do when you not modeling? How is a normal day in your life?
BABS When not modelling, I like to spend all my time with my family and relax. A normal day in my life is super busy. I'm a single mom so when I'm not on cam I'm busy with my mini! 😀
Sexcraftboobs What is your bra size? When did your breasts start to grow? How was it back then?
BABS My current bra size is a 36H but I tend to fluctuate between a 36GG-36H. My boobs began to grow when I was very young. They were definitely more perky back then, lol!
Sexcraftboobs Do you sell bras and panties to fans?
BABS I do sell both my bras and panties. Fans can buy them individually or as a set.
Sexcraftboobs When doing webcam and skype shows, do you use a lot of sex toys? What kind do you use?
BABS I have an entire chest of sex toys. Everything from realistic dildos to fox tail butt plugs. I have vibrators, glass toys, a hitachi, anal beads, nipple clams, a paddle and so much more.
Sexcraftboobs Would you ever like to have guests come on your webcam shows?
BABS I'm not sure what you mean by guests. I have done girl/girl shows in the past. It's nice to have a feature with another model sometimes. It brings something new to the shows.
Be sure to check out the profile of the lovely BABS over at Manyvids.com for all of her original softcore contents if you are definitely a big fan of hers.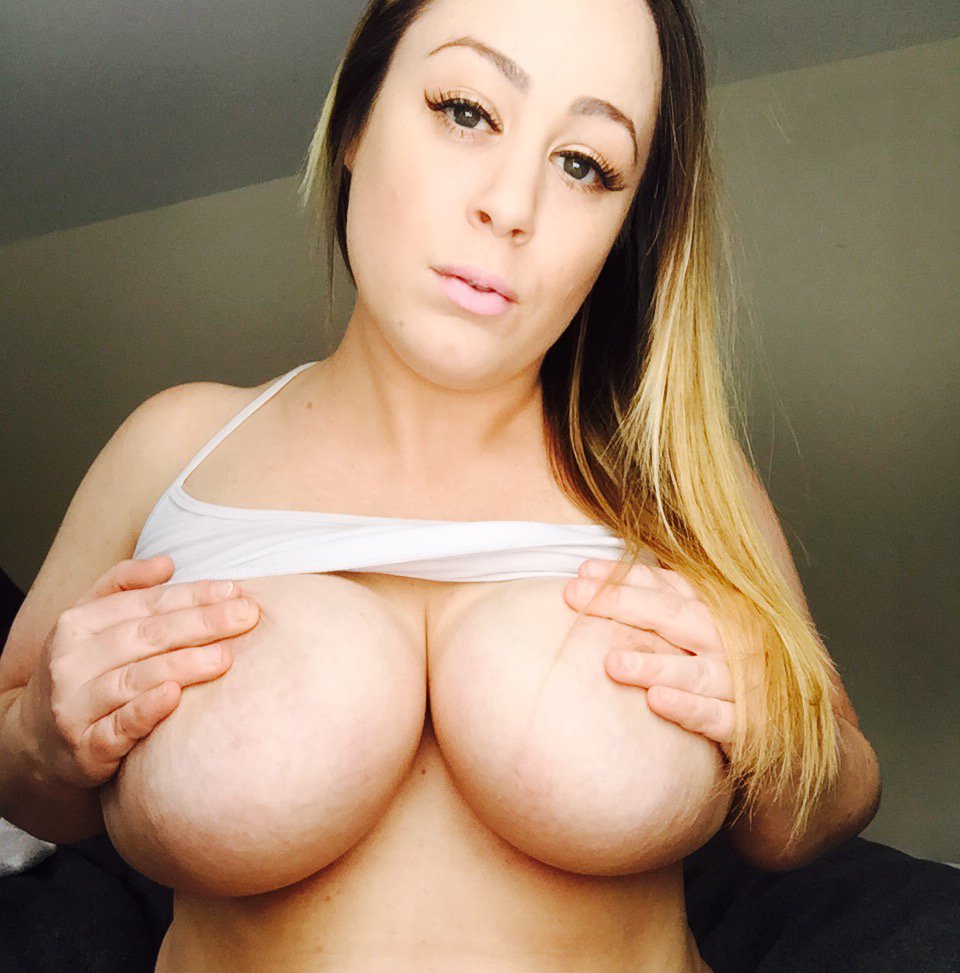 Sexcraftboobs Now you have done softcore videos, but have you done any boy/girl or hardcore videos before? Would you like to do hardcore? Or that just not your thing?
BABS At this time, I'm not ready to do boy/girl videos. I'm not in a relationship and not interested in filming mainstream porn. If it happens one day then it happens. I am definitely wanting to do more hardcore videos. I am still testing my dominant side but would love to film some hardcore girl on girl content with a submissive model.
Sexcraftboobs Do you like titty-fucking?
BABS I love titty-fucking. Not because it feels good for me but the absolute pleasure in a mans face when he is titty-fucking is so worth it.
Sexcraftboobs How do you masturbate?
BABS Usually with my hitachi and a dildo. I love to edge myself for a while before a hard cum.
Sexcraftboobs What are your sexual fantasies about?
BABS I have so many dirty thoughts and I add to them everyday. My biggest fantasy would be in a gang-bang. I love the thought of being filled up with cock and having multiple orgasms.
Sexcraftboobs If you had three wishes, what would you wish for?
BABS I wish that my mini has the best life anyone could ask for, to be rich and to travel the world.
Sexcraftboobs What is your short-term and long-term goals inside modeling and outside?
BABS I don't have any short-term goals for modelling. I decided within the first year that I was going to cam until I paid off my school loans and put a substantial amount of money aside. I'm currently still working on those goals. I do not intend on retiring any time soon.
Sexcraftboobs Have you ever got any proposals from any adult studios or photographers?
BABS I have a few times but I've never been interested.
Sexcraftboobs How do you promote yourself?
BABS Mostly through twitter with help from great promoters like yourself.
Sexcraftboobs Do you have any random thoughts?
BABS Plenty…but they all end up really naughty in the end. I'll keep those a secret.
Sexcraftboobs Is there anything you would like to add for fans reading this interview? Any final words?
BABS I'd like to encourage fans to engage and communicate with models they like. Don't be shy and if one girl is mean don't believe we will be, lol! I love talking to my fans on twitter and when I'm camming live. I spend much of my day talking and promoting myself that it's so refreshing to have a conversation about someone else's life sometimes. Lastly, support your favorite models when you can. A small tip or buying a video from our content sites means so much. Supporting our work means we get to make new content for all of you! 🙂 😉
Like as before you can follow this gorgeous busty camgirl on twitter, @BABSMFC to learn more about her and be sure to check out her profile over at Manyvids.com for all of her original softcore contents if you are definitely a big fan of hers.
Here is a special video teaser from the lovely BABS to sign this interview off, enjoy! 😉
Here is a peak into 2 new videos. Pre-order these for 400 tokens at https://t.co/Xn3E8giszX before April. During april they will be 300each pic.twitter.com/g0C8lGDoYu

— BABS_ (@BABSMFC) March 29, 2017