Exclusive Interview With Alyssa Jane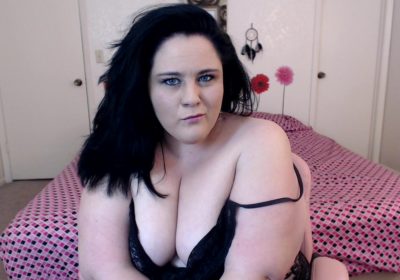 Earlier this month in a previous article, I talked abouts the lovely Alyssa Jane who is a gorgeous bbw camgirl that best known for her voluptuous plumped assets which she uses to her advantage to gain wide popularity by fans. While doing her usual webcam shows, she has become more open up in trying out new or different things which models have or haven't yet tried as she continues to forges her own brand of porn and possibly going beyond it. On top of that, she also continues to work with the lovely Platinum Puzzzy for private girl on girl cam shows which are surely worth checking out.
With beautiful big boobs and one fine round huge's ass, Alyssa Jane continues to uses these so voluptuous plumped assets to her advantage to gets everyone full attention from bbw fans to horny pervs alike in a mere instant whens it comes to pleasing those before her. In this exclusive interview, the lovely Alyssa Jane finally reveals all and tells us whats her plans are in the world of webcam as bbw fans are eagerly wanting to know the answers whiles hoping to sees more softcore action or something new from her this year. As mentioned before, there is no doubts in my mind thats those plumped assets of hers would definitely make any guy dick hard before her in a mere instant especially that gorgeous fine round huge ass of hers.
To my knowledge, she indeed continues to show a certain level of potential as a model who enjoys trying out new or different things whiles still putting on a great cam show and forging her own brand of porn to furthers expand her popularity. Like as before you can follow this gorgeous bbw camgirl on twitter, @SexyAlyssaJane to learns more about her if you are a big fan of hers or just a fan of beautiful plumpers, in the meantime here is my exclusive interview to leave you satisfy at the end of the day.
And be sure to check out her official website, SexyAlyssaJane.com for original softcore contents if you are definitely a big fan of hers.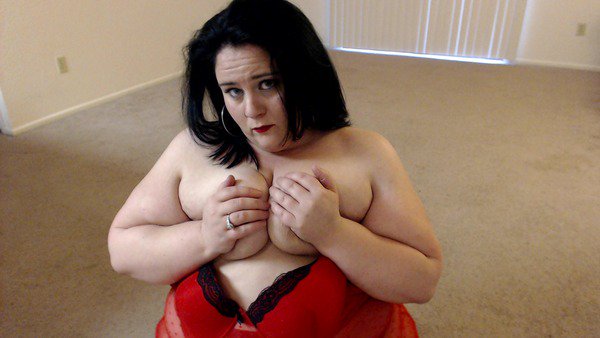 Sexcraftboobs So where are you from?
Alyssa Jane I like to tell people I am like Nomi Malone from Showgirls, as I am from 'different places. I was born in Nevada, grew up in Utah, I spent six years in Portland, Oregon, before moving to Baltimore, Maryland where I reside now.
Sexcraftboobs What have you been up to lately?
Alyssa Jane I have been having adventures dating new people, growing my cam business and youtube channel, and exploring the East coast.
Sexcraftboobs How is your webcam and skype shows doing?
Alyssa Jane Camming has been a blast! I truly love the amazing guys I have the opportunity to spend my time with every day. The best part of camming is building that relationship with people. I prefer to call myself a cyber companion than a camgirl or model. I see my service as all encompassing. I meet the sexual, mental and emotional and emotional needs of my clients.
Sexcraftboobs How long have you been modeling? And when and why did you first decide to model?
Alyssa Jane My two year cammiversary is coming up in April. I should have started camming ten years ago when I first found out about it. I find it funny that I thought I was too fat to be a successful model back then, however I was 100 pounds lighter than I am now. I am so grateful to be in an industry where bodies of any size and shape are celebrated.
Sexcraftboobs Have you watched any porn before your modeling career? If you do it? How often?
Alyssa Jane Being in this industry has certainly changed the way I watch porn. For example I can't masturbate to women who have been my friends and mentors in this business, which narrows my selection. I've always enjoyed watching porn, but I do prefer more involved story lines. I like sneaky situations with just enough buildup before the sex to make me feel invested in the characters. I don't watch porn as much because it's an all consuming task. I have to sort of fall in love with the characters and the story to get off and finding just the right chemistry to do the trick can take hours. I probably devote three or four days a month to porn watching, but when I do it's an all day marathon.
Sexcraftboobs What kind of personality do you have as a model?
Alyssa Jane What I bring to the table is something completely authentic. I am always 100% the real me. Even in fetish shows and role-play, I always find that place within myself where it feels real. I never feel like I am acting. I am completely invested in giving the best quality show I can and giving my clients a real connection and experience.
Sexcraftboobs Do have a boyfriend, or are you married?
Alyssa Jane I am twice divorced and currently dating 4 and 1/2 men. I thrive living a polyamorous lifestyle, and I only wish I had the courage to explore it earlier in my life.
Sexcraftboobs What do you do when you not modeling? How is a normal day in your life?
Alyssa Jane When I'm not camming, I watch a lot of movies, go out on dates, sleep and order way too much food from grubhub. I spend time creating content, doing radio shows, making youtube videos, or just vegging out watching youtube.
Sexcraftboobs What is your bra size?
Alyssa Jane My bra size is 44C or 44D depending on the bra. I tell people my tits are a solid handful which I feel is a more accurate description of the goodies than bra size.
Sexcraftboobs Now you have a nice round huge ass, can you measure how big or huge your ass is?
Alyssa Jane My ass is "60" inches, aka 5 feet around. My ass is almost as big around as I am tall.
Sexcraftboobs As a bbw camgirl with a nice round huge ass, do you like to booty shake or booty twerk for fans?
Alyssa Jane It's my most popular request. They love me twerking in my daisy dukes, taking a dildo doggy style and oiling up my big round booty.
Sexcraftboobs Is there is any tricks you can do with your boobs or with your belly, or with your ass?
Alyssa Jane I have the ability to make weak men bow down and worship my belly and my ass while giving me large tributes. My guys are very generous and grateful for the opportunity.
Sexcraftboobs Do you sell bras and panties to fans?
Alyssa Jane I have not sold my undies, but I am open to the idea. What's a delicious set of panties going for these days? 😛
Sexcraftboobs When doing webcam and skype shows, do you use a lot of sex toys? What kind do you use?
Alyssa Jane I have my standard four dildos and one vibrator. I would love more novelty dildos. Jesus on the cross, spiderman, the incredible hulk. Novelty dildos are terribly fun. I would love for a fan to buy me a tip activated vibrator, as it is one of my most popular requests.
Sexcraftboobs Would you ever like to have guests come on your webcam shows?
Alyssa Jane I have cammed with other women, and it is fun. I do prefer the relationship I build with my guys when I cam solo. I have offers daily from clients who would like to do shows with me, and as tempting as it is I prefer my actual sex-life to be off camera at this time.
Be sure to check out the lovely Alyssa Jane on webcam over at your local cam sites like Cammodels.com and BBWCAMHOUSE.COM for a private one on one session with her.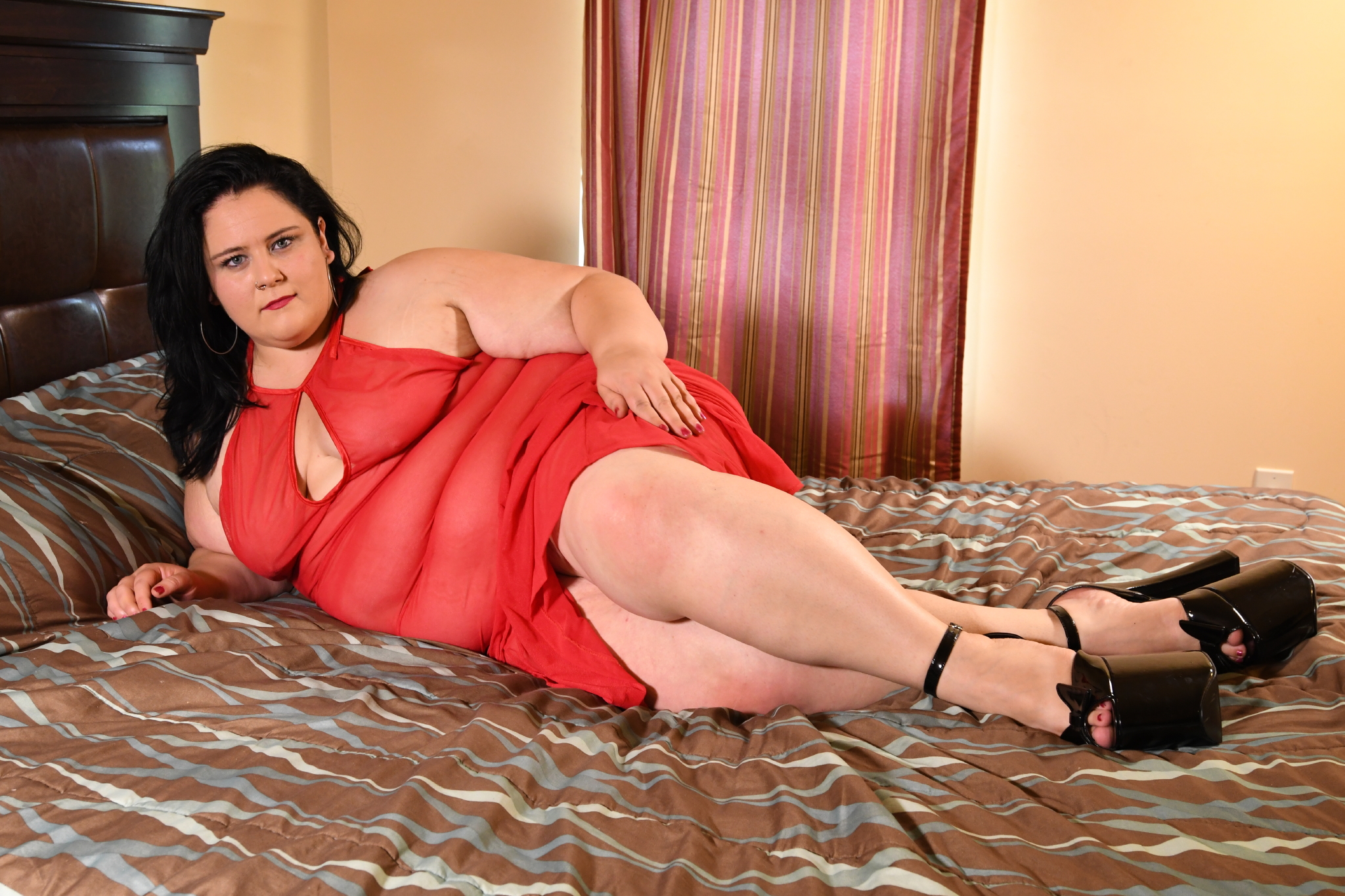 Sexcraftboobs Now you have done softcore videos, but have you done any boy/girl or hardcore videos before? Would you like to do hardcore? Or that just not your thing?
Alyssa Jane I am currently not interested in boy/girl porn, but stay tuned. I reserve the right to change my mind. If I do post content it's more likely to be amateur videos that the guy I am fucking allowed me to film of my real sex life.
Sexcraftboobs Do you like titty-fucking?
Alyssa Jane I enjoy it, but not as much as having my breasts milked by a strong mans hands or my
nipples sucked on.
Sexcraftboobs How do you masturbate?
Alyssa Jane I am super into clitoral stimulation. G spot orgasms actually freak me out. I love using a vibrator on my clit, usually with a dildo in my pussy so I can imagine myself cumming all over a nice cock.
Sexcraftboobs What are your sexual fantasies about?
Alyssa Jane I like older men, mostly who dominate me, spoil me, buy me presents and make me their little pet. As an ex-mormon, I have a soft spot for sexualizing religious scenarios. Maybe my bishop needs to fuck me in his bishop's office before we take the sacrament together to repent of our sins. Having sex in the baptismal font, on a church pew. Sex you aren't supposed to have is really hot. Forbidden fruit tastes the sweetest.
Sexcraftboobs If you had three wishes, what would you wish for?
Alyssa Jane An amex black card with the balance paid for me every month, a menage a trois with Christina Hendricks and John Corbett, and world peace.
Sexcraftboobs What is your short-term and long-term goals inside modeling and outside?
Alyssa Jane In the short-term, I want to expand the types of content I create for my clients as well as my youtube channel. I want to learn more about ways to increase the production value of the content I create. In the long-term, I want to be retired on a beach with cabana boys bringing me fresh margaritas.
Sexcraftboobs Have you ever got any proposals from any adult studios or photographers?
Alyssa Jane Yes, it was Platinum Puzzy who reached out to me to live at the BBWCAMHOUSE through
my cam site. People spy on me 24 hours a day.
Sexcraftboobs How do you promote yourself?
Alyssa Jane Mostly through twitter, snapchat, instagram, periscope and youtube are my primary ways to attract new fans and keep my current fans in the loop. Just find me, @SexyAlyssaJane.
Sexcraftboobs Do you have any random thoughts?
Alyssa Jane Remember camgirls are people too. We have thoughts and feelings, we are human and we
freaking adore you guys! 🙂
Sexcraftboobs Is there anything you would like to add for fans reading this interview? Any final words?
Alyssa Jane I love getting to know my fans. Whether it's telling me about your life, hopes and dreams or sexual desires. Bring me your kinks, your fetishes, your dirty little secrets and I will bring you mindblowing and addicting orgasms. 🙂 😉
Like as before you can follow this gorgeous bbw camgirl on twitter, @SexyAlyssaJane to learn more about her and be sure to check out her official website, SexyAlyssaJane.com for original softcore contents if you are definitely a big fan of hers.