Exclusive Interview With Almond91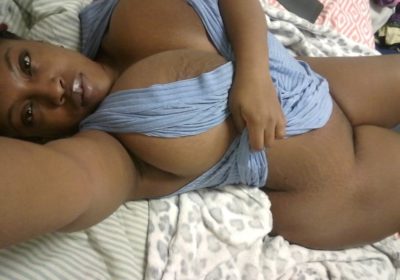 Last month in a previous article, I talked about the lovely Almond91 who is a gorgeous bbw newcomer that's known for her voluptuous thick assets which she uses to her advantage to gain popularity fans that of course are always looking to sees something new. Looking to break into the adult industry, she aims to explores the sexuality of her own assets by simply producing her own originals contents to gains popularity as a potential upcoming bbw porn star who is looking to make a big impression on those before her. Again, this is still only just's the beginning for her as she continues to find other means to furthers expand or boost her somewhats growing popularity.
With beautiful huges black tits and one fine round thick ass, she continues to uses these so voluptuous thick assets to her advantage to get everyone attention from bbw fans to horny pervs alike in a mere instant when so it comes to makings a big impression on those before her. In this exclusive interview, the lovely Almond91 finally reveals all and tells us whats her plans in the world of modeling as bbw fans are so eagerly wanting to know the answers while hoping to sees more booty twerking softcore action or something new from her this year. As mentioned before, there is no doubts in my mind thats those ebony thick assets of hers would most definitely make any guy dick hard before her in a mere instant.
To my knowledge, she still indeed shows potential as a model who is well-determined to break into the adult industry to makes a big impression on those before her whiles exploring the sexuality of her own voluptuous thick assets as an establish bbw porn star. And for those who are stills new and unfamiliar with the so lovely Almond91, then I highly encourages you to go check out her profile at PornHub.com for original contents, in the meantime here is my exclusive interview to leave you satisfy at the end of the day.
And be sure to check out her official website, Almond.ModelCentro.com for more original contents if you are still just now becoming a big fan of hers.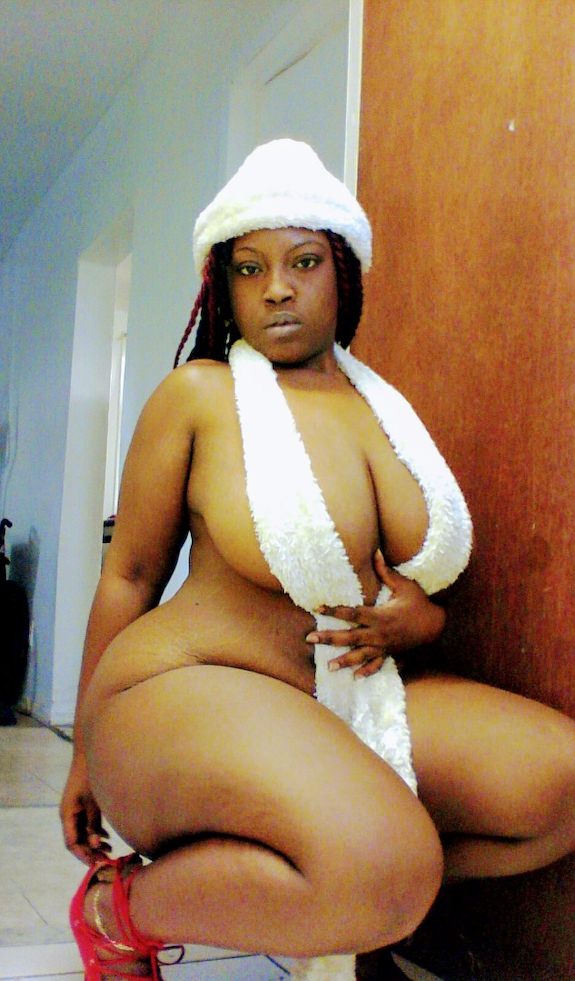 Sexcraftboobs So where are you from?
Almond91 I'm from Westbury, NY.
Sexcraftboobs What have you been up to lately?
Almond91 I've been trying to establish myself slowly but permanently in the sex or porn world.
Sexcraftboobs How long have you been modeling? And when and why did you first decide to model?
Almond91 I have been doing modeling since October 2016 since I joined pornhub, but starting taking sexy pictures on instagram since 2012. I love taking pictures especially sexy pictures and enjoy the feedback I received wonderful feedback so I turned it up a notch and made it a hobby.
Sexcraftboobs Have you done any webcam and skype shows before?
Almond91 No I have not done any webcam shows but working on that for the future.
Sexcraftboobs Have you watched any porn before your modeling career? If you do it? How often?
Almond91 Of course I watch porn. As often as at least once a day, I check something freaky out, lol! 😛
Sexcraftboobs What kind of personality do you have as a model?
Almond91 My personality as a model is mostly a sweet tease.
Sexcraftboobs Do have a boyfriend, or are you married?
Almond91 No I do not, I am currently single.
Sexcraftboobs What do you do when you not modeling? How is a normal day in your life?
Almond91 A normal day is taking care of my mom and pet dog, and working as a home health aide.
Sexcraftboobs What is your bra size? When did your breasts start to grow? How was it back then?
Almond91 My bra size is 44DD. My breasts started to grow around 12 years of age. At that age it seemed like everything blossomed, lol! 🙂
Sexcraftboobs Now you have a nice round huge ass, can you measure how big or huge your ass is?
Almond91 I can measure but don't have anything to measure it with at the moment but thank you, lol! 🙂
Sexcraftboobs Do you sell bras and panties to fans?
Almond91 I haven't yet, but I would definitely love to! 🙂
We as bbw fans can only hope that the lovely Amond91 can gain further popularity as a gorgeous plus-size newcomer who looking to make a big impression on those before her.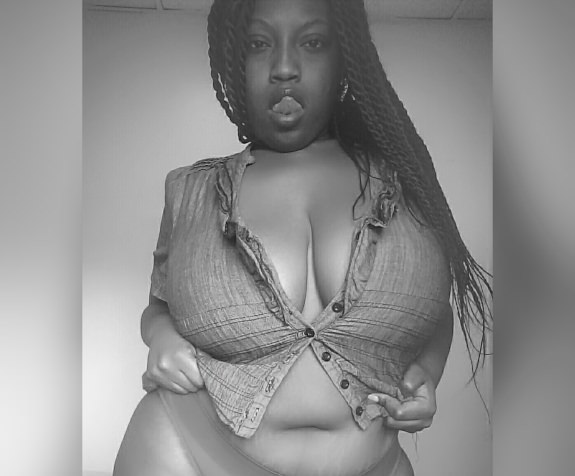 Sexcraftboobs Now you have done softcore videos, but have you done any boy/girl or hardcore videos before? Would you like to do hardcore? Or that just not your thing?
Almond91 I'm into doing hardcore videos, I just personally feel like that is the final scene you know and the show is over. I'm just trying to build up my fan base with teasing to the last drop first. It's a method to my madness. 😉
Sexcraftboobs Do you like titty-fucking?
Almond91 Titty-fucking is nice! 🙂
Sexcraftboobs How do you masturbate?
Almond91 I masturbate the old fashioned way with my fingers on my clit. I have no sex toys yet and I am feigning to go on a shopping spree, lol! 😛
Sexcraftboobs What are your sexual fantasies about?
Almond91 Being the only girl in a room full of big dick big men. Also, I fantasize about being in an orgy with sexy men and women being free and freaky, having orgasms everywhere. Girl on girl is also a fantasy of mine. No men just me and her! 😛
Sexcraftboobs If you had three wishes, what would you wish for?
Almond91 I would wish for world peace, no sicknesses, freedom.. to finally live and not just survive.
Sexcraftboobs What is your short-term and long-term goals inside modeling and outside?
Almond91 Inside modeling, I would love to have a huge diverse fan base before I can do any hardcore things. Start a niche business, wise with the aspect and exaggeration of teasing. Be one of the highest paid, respected, go to when your horny, (for men and women) bbw model. My personal goals is to be a well established psychologist. I want to create small business in my community and eventually find a way to change the design we are living in as a minority.
Sexcraftboobs Have you ever got any proposals from any adult studios or photographers?
Almond91 Yes a few photographers but none very popular. I have been offered to do porn from a couple popular bbw porn sites as well. I just been too nervous to follow through, lol!
Sexcraftboobs How do you promote yourself?
Almond91 I only promote myself on PornHub. I use to post sexy pictures in instagram but was too nervous to promote myself any further than the pictures.
Sexcraftboobs Do you have any random thoughts?
Almond91 Always, who doesn't, lol! 😛
Sexcraftboobs Is there anything you would like to add for fans reading this interview? Any final words?
Almond91 Keep me in mind and in your fantasies. More "jackoff material" in store. For patient fans…. you'll get to hear my pussy talk in future hardcore videos. 🙂 😉
Like as before, you can check out the lovely Almond91 and all of her original contents over at PornHub.com  as well as her official website, Almond.ModelCentro.com if you are still just now becoming a big fan of hers.
Here is a special video teaser from the lovely Almond91 to sign this interview off, enjoy! 😉