Entroducing The Lovely Chantal Marie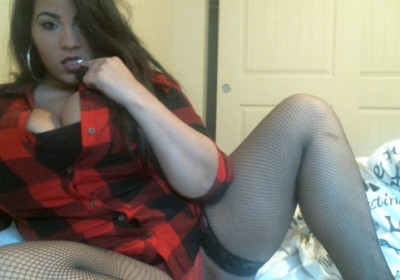 Best known for her huge natural tits, Chantal Marie is a gorgeous busty camgirl who looking to spend more time on webcam chatting with boob fans as well as interacting with them on social media to expand her popularity and possibly start making a name for herself. After dealing with some personal issues, she has now decided to take up webcam as her full-time job which meant that she would be more open up to chatting fans who looking to get their money worth for a private one on one session with her.
With beautiful huge tits that would certainly make any guy dick hard for her, Chantal Marie uses this asset to her full advantage to get everyone attention from boob fans to horny pervs alike in a mere instant especially when it comes to putting on a great cam shows. Apart from that, boob fans are hoping to see her produce exclusive new contents and have her own official website made which would expand her popularity as a busty camgirl even more since she definitely looks gorgeous enough to be popular.
To my knowledge, she is definitely one of those typical everyday gorgeous busty camgirls with some or very hidden potential to do more then just webcam show to satisfy many boob fans who are all eagerly hoping to see more softcore action or maybe something new from her next year. You can follow this gorgeous busty camgirl on twitter, @chantalmarie to learn more about her and be sure to also check out her webcam shows on Chaturbate for private one on one sessions if you are a big fan of hers or just a fan of big boobs.
And be assure that an exclusive interview with the lovely Chantal Marie is in the works, but in the meantime here are some pics of this gorgeous busty camgirl to leave you satisfy at the end of today's article.