Cum Join Super AV And Hucows Website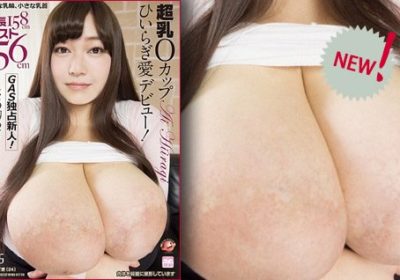 Now I know I have not done much or a lot of asian-porn related articles as of late but I have just came across an awesome website called SuperAV.com where you can gets your money worth in stream-watching loads of asian porn or evens download them. Not only thats, this streaming video store contains loads of big boobs and bbw asian porn that any fan like myself could ask for as the team behind this pay site really encourages you to come get your money worth in watching some of the best hardcore action from the east. And to make note, most of these videos come from other popular asian sites which I mentioned in my previous article like the awesome GAS-Web.com and Izumu.net which are still worth checking out.
On top of that's, boob fans can now watch some of the best hardcore videos from the lovely Hitomi Tanaka who have's gone on to becoming an international sensation after collaborating with Score Studio which has so definitely gained her wide popularity. And for those who have grown tire of watching their favorite america porn stars, this site encourages you to not only check out these awesome hardcore videos but also become a fan of these gorgeous asian models like the lovely Natsumi Bosei and  Kitajima which are definitely worth checking out. And for many of you who aren't familiar with the japanese word for "yen" (currency of Japan or money from foreign exchange market), this sites makes it a lot easier for you to understand since everything is in english.
To my knowledge, its indeed sometime difficult for us american fans to get our money worth to watch foreign pornography or porn from others countries unless you know where to look, this asian online store is definitely a good example on where to find the best japanese hardcore videos out there. You can now follows the team behind this awesome site on twitter, @asianbigtits to learn more about them and get the latest updates if you are a big fan of asian porn or just's looking to sees something new or different for a change, in the meantime check out pics if you are not convinced by my words.
If you are tired from watching a lot of american hardcore porn, then highly encourage you to go check out SuperAV.com where you can get your money worth to see something new or different for a change especially if you are definitely a big fan of asian porn.
Further expanding this article, I have recently came across an interesting porn site that for anyone who have grown tired of all the softcore and hardcore videos that's being produced daily and looking to sees something on the guilty-fetish pleasure side. If you are so definitely into seeing a gorgeous big boobs or plus-size model having hers nipples being in torture vacuum devices and having her breasts-milk harvest, then Hucows.com might be the best porn site for you to fulfill that so guilty-fetish pleasure of yours. There is nothing more weird and hornier then seeing models being reduce to gorgeous farm animals to have theirs nipples being tortured and their breasts-milk harvest.
Now I'm not into this kind of particular guilty-fetish but I have come to realized that the site has featured some notable big boobs and plus-size models that's would definitely surprise many fans to knows that they are into this weird kind of fetish. Many of you will come to know that european models like the lovely Katie Thornton, Maggy (from Maja Magic videos and XX-Cel.com as Dalila), Lulu (or LuluLushModel and most currently Boobylicious Lu on twitter) and Chessie Kay haves all collaborated with this weird porn studio. There is no doubt in my mind that's this kind of guilty-fetish pleasure would definitely make any guy dick hard after seeing these gorgeous models have their nipples tortured and breasts-milk harvest.
To my knowledge, the porn industry is indeed fill with all kind of different genres from amateur to professional and from the usual to the unusual which makes it so great, the models themselves are most definitely free to be whatever it is they want to be within these genres. And for those who are new or unfamiliar with this weird porn site, then I most definitely encourage you to go check it out if you have a guilty-fetish pleasure of seeing gorgeous european big boobs and plus-size models being treated like farm animals.
And with this weird porn site gaining a cult following, fans will definitely expect to see more gorgeous european models from big boobs to bbw alike collaborating with Hucows.com throughout this year.
And On A Side Note: I know its difficult for me to do another asian-porn related article buts what I'm going to do at this time is starts posting an updated video from GAS-Web.com to encourage fans to go check out the latest new releases there. If you enjoys checking out SuperAV.com and getting yours money worth to watch some of best hardcore action from the east, then I highly encourage you to go check out other popular asian-porn sites especially if you are definitely a newcomer to this kind of genre. So that being said, any newcomer that into big boobs and plus-size models would definitely become a big fan to any of the gorgeous asian porn stars on these popular adult sites.
In the meantime check out this latest new release from GAS-Web.com featuring the lovely Himari Ai who is best known for beautiful massive tits, enjoy!