Billie Bombs Website & Anna Love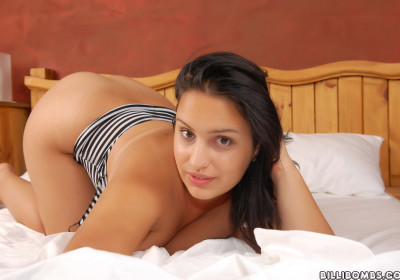 In this edition of Throwback Thursday, newcomers haves already beens introduced to Billie Bombs in my exclusive interview on the weekends but there are still things thats newbies have not discover like her official website. Years before having kids, gaining weight and becoming fully devoted to hers webcam shows, there was a time when she had produced her own exclusive softcore contents to gain popularity and make a name for herself as a new sensation. At that time, fans were pleased and thrilled to see new contents from her that weres worth watching or collecting for anyones who is looking to see more softcore action from her.
To this day, her official website still remains up for newcomers to gets their money worth to sees all of her old softcore contents while longtime fans are hoping to see an update of new contents on there that would most definitely be worth signing up for a membership. With beautiful huge tits and one fine round ass, Billie Bombs uses these voluptuous curved assets of hers to get everyone attention from boob fans to horny pervs alike in a mere instant when it comes to producing exclusives softcore contents. But now as a simples bbw porn star or camgirl, she may seems like a "lazy cow" (which she mentioned in the interview) but there is still potential for her to produce new contents for this year or in the near future.
To my knowledge she is stills a gorgeous busty porn star despite the change in her physique which is a good thing since she now looks more voluptuous then ever that pleases both longtime fans and newcomers alikes as hers popularity continues to grow. Likes as before you can follows this gorgeous bbw porn star on twitter, @BillieBombss to learns more about hers and be sure to checks out her official website, BillieBombs.com for exclusive contents if you are a big fan of hers or just a fan of past models.
And be sure to check out Billie Bombs on webcam at Streamate.com/CandyLand for a private one on one session with her if you are definitely a big fan of hers.
Further expanding this article, Anna Love is yet another bbw porn star who spends full-time on webcam where fans gets their money worth for a private one on one session with her which she have gain popularity for over the years. While newcomers may sees her as a simple camgirl but they don't realizes that back in the day she was known as a softcore porn star in certain circle because of her collaboration with a few notable studios at the time which is no doubtingly where her modeling career first began. Not only that she is best known for her huge tits but also known for her only collaboration with BigTitsGlamour.com (which is no longer active) at that time.
But beyond that, Anna Love will always be best known as a full-time bbw camgirl who is looking to knows her fans on a more professionals levels and develops a friendship circles with them which is definitely whats gains her popularity for over the years. With beautiful huge tits that would definitely makes any guy want to suck on them, she uses these melon-size assets of hers to gets everyones full attentions from bbw fans to horny pervs alike in a mere instant when it comes to putting on a great cam show. And lets not forget that's she is also on social media as fellow bloggers like myself would definitely love to interview her one day, you know when she ever actually active.
To my knowledge, Anna Love is indeed a gorgeous bbw porn star who fully devote herself to webcam shows and chat with longtime fans that are now considered as friends while newcomers alike are hoping to see her do more then justs doing cam shows all the time. You can follows this gorgeous bbw porn star or camgirl on twitter, @Anna_Love81 to try to learn more about her or to get the latest update from her and be sure to also checks out her webcam shows at your local cam sites like iFriends.net and Streamate.com for private one on one sessions with her.
Maybe one day an exclusive interview with Anna Love will be in the works, but for now check out these hot pics to leave you satisfy at the end of today's article.