Second Interview With Lucy Lenore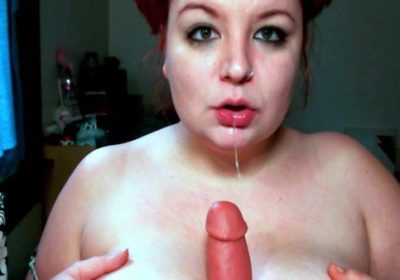 Earlier this month in a previous article, I talked about's the very lovely Lucy Lenore who has finally made her official hardcore debut overs at XLGirls.com which pleased and thrilled fans that's of course were looking to see something new from her for a change. And be assured that this is first of many of hardcore scenes and videos to come from this gorgeous bbw porn star who is looking to makes another big impression on fans by finally giving them what they really wanted to see from her. That being said, this is only just the beginning for her as she now aims to furthers expand or boost her popularity by finally getting her pussy pounded in more.
With beautiful huge tits and a nice round huge ass, she continues to uses these voluptuous plumped assets of hers to gets everyone full attention from boob and bbw fans to horny pervs alike in a mere instant whens it comes to making a very big impression on those before her. In this second interview, the lovely Lucy Lenore finally reveals more and tells us whats further plans she has within the porn industry as bbw fans are eagerly wanting to know the answers while so hoping to see more hardcore action from her throughout this year. As mentioned before, there is no doubt in my mind that those plumped assets of hers would definitely make any guy dick hard before her in a mere instant.
To my knowledge, she indeed's aims to do a lot more then just's softcore scenes and videos especially now that's she has move into boy/girl territory to finally pleases and satisfy longtime bbw fans who were looking to sees something new or different from her. Like as before you can follow her on twitter, @The_LucyLenore to get the latest updates from her if you are a big fan of hers or just a fan of beautiful plumpers, in the meantime here is my second exclusive interview to leave you satisfy at the end of the day.
Lucy Lenore may have been completely absence from her usual modeling activities for a while but fans can now enjoy what to come in the month or two from her.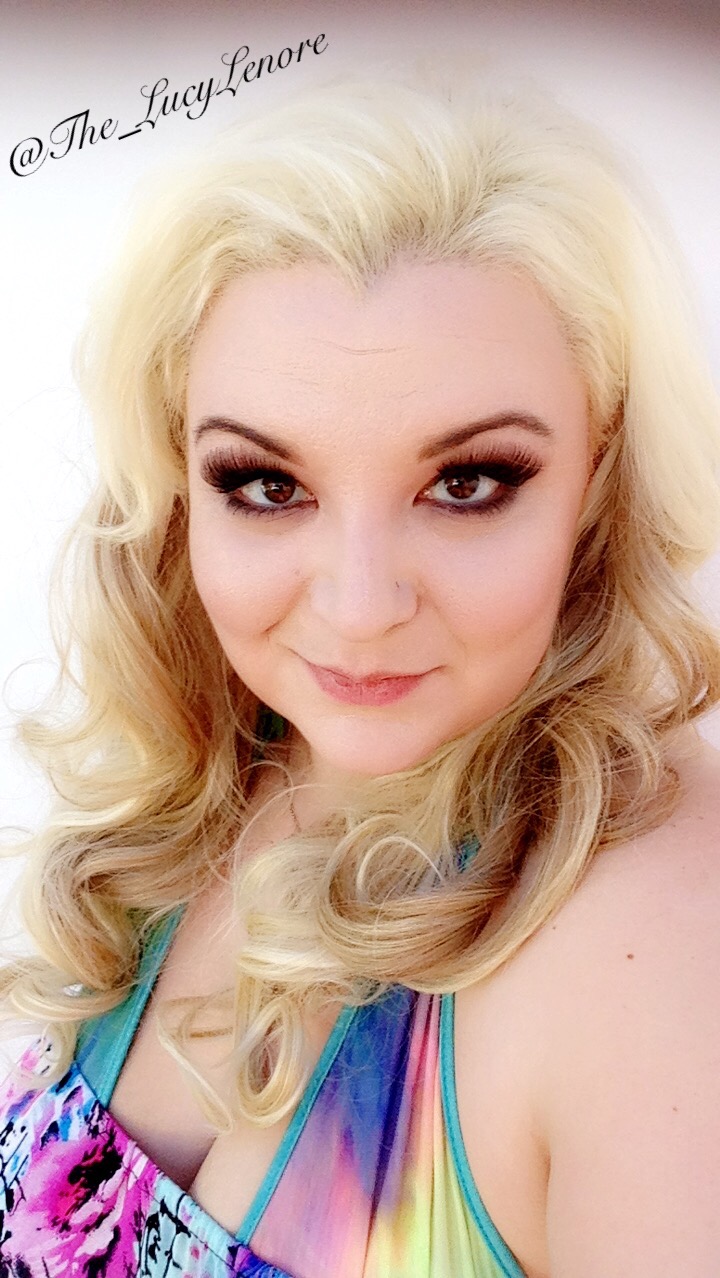 Sexcraftboobs So welcome back and how are you today?
Lucy Lenore I'm great, thanks for asking. Happy to be here! 🙂
Sexcraftboobs What have you been up to late?
Lucy Lenore Lately I've just been relaxing and taking some time for my health after my last couple shoots. Setting up some more for in a month or so.
Sexcraftboobs How is your webcam and skype shows doing?
Lucy Lenore Well like I said I've had to take a break do to my health. But I have to say I love camming. I love connecting with my fans and getting to share fun and sexy things with them. 🙂
Sexcraftboobs How is your modelcentro website doing?
Lucy Lenore My website is under construction unfortunately. Mostly because finding a female photographer and videographer in the Midwest is impossible so it's really hard for me to build original content. But I am working on it and it will be open again soon. 😉
Sexcraftboobs Now you just made your official hardcore debut this month on XLGirls, did you enjoyed getting fucked on camera for the very first time?
Lucy Lenore I have to say it was a really surreal experience for me. I've only ever had Sex with people I loved before and I've never had a one night stand. But I did enjoy it and I am happy to say I'll be doing more in the future. 😉
Sexcraftboobs Have you gotten any feedback or comments from fans on your hardcore debut scene?
Lucy Lenore I have gotten really positive feedback so far and I really hope that I continue to get awesome feedback and support from all my fans and friends.
Sexcraftboobs Do you have any upcoming shoots or projects you are currently working on?
Lucy Lenore I do but I can't let anything slip about them yet. 😉
Sexcraftboobs Do also you have any plans to attend to any live adult events this year?
Lucy Lenore I don't. I don't really have a reason or real opportunity to go to those kind of things since BBWCON has been canceled. 🙁
Sexcraftboobs What clothing do you think you look sexiest in?
Lucy Lenore I honestly think I look sexiest in a pair of jeans and a sexy t-shirt that is kind of old and off the shoulder. I feel sexiest when I feel comfortable.
Sexcraftboobs Is there any tricks you can do with your boobs or with your belly, or with your ass?
Lucy Lenore I don't really know about ticks or anything like that. Lol! 😛
While finally moving into boy/girl territory, Lucy Lenore aims to do a lot more then just collaborate with major porn studios for hardcore action.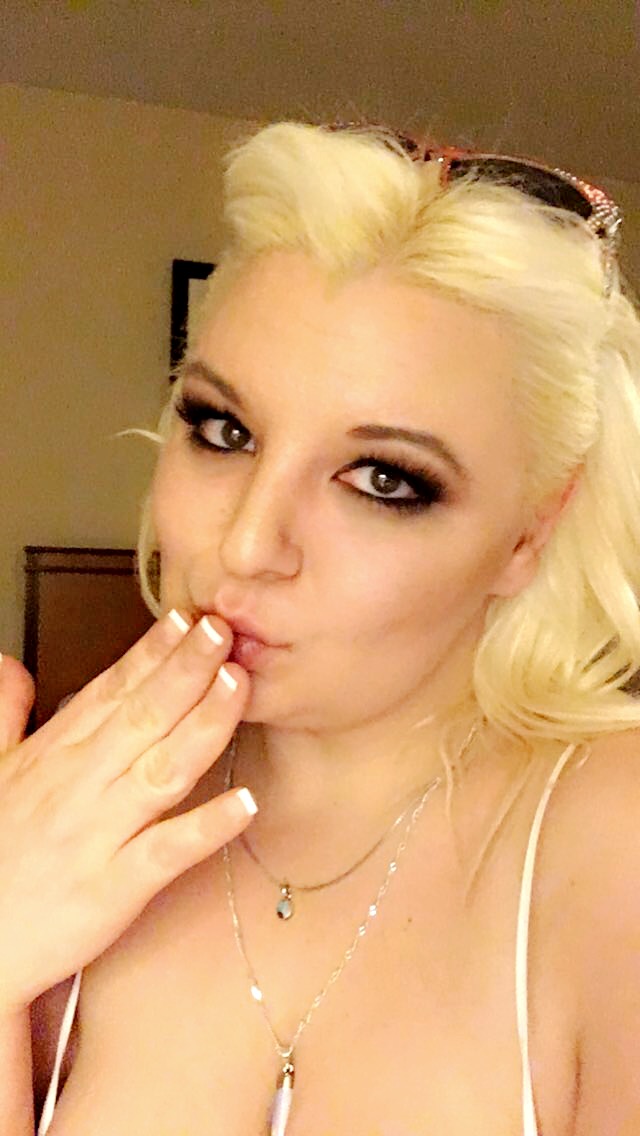 Sexcraftboobs Now that you are doing hardcore videos or scenes, are you planing or interested in doing a few anal scenes? Or that just not your thing?
Lucy Lenore When it comes to anal, I just don't know right now. Maybe one day. Nothing's ever off the table. I enjoy it in my personal life. 🙂
Sexcraftboobs Apart from anal, is there anything else do you prefer or like to prefer? Spit, swallow or facial?
Lucy Lenore I am very submissive but also very bratty in bed. I like being told what to do but I'm not gonna say yes easily. Lol! 😛
Sexcraftboobs What about Interrracial, Orgy Group Sex, DP or Bukake?
Lucy Lenore All good things take time! 😉
Sexcraftboobs What is your favorite position when having sex?
Lucy Lenore I don't really know, I like everything, lol! 😛
Sexcraftboobs And what type of sex do you like? Soft sex or rough sex?
Lucy Lenore Rough sex all the way! 😛
Sexcraftboobs Which would you like to have to get more attention? Bigger boobs or a bigger ass? Or both?
Lucy Lenore Actually, I like it better when my shape gets attention I guess, or maybe that's just what gets attention the most. My waist to hip/tits ratios.
Sexcraftboobs What kind of personality do you have as a model?
Lucy Lenore I don't really know, I'm happy and very easy going. I'm honest and straight forward but that's just who I am through and through.
Sexcraftboobs Do you find watching porn educational that help you improve yourself as a model and become a better performer?
Lucy Lenore I find watching porn educational I guess but I mostly just watch it for fun. And I don't watch my own videos. I have friends watch them and tell me what I can improve or what is good, ect.
Sexcraftboobs Now what is important or the importance of being a bbw to you?
Lucy Lenore Honestly being a bbw is something relatively new to me. I have a hormonal disease that causes my weight to change drastically when my medication fails. I was my biggest when I got my first shoot with Score. I've lost weight since then and I hope soon to crossover to "Voluptuous". Sadly mostly because I hate the lack of work for bbw's and I love my work. I just want more.
Sexcraftboobs How do you see the bbw community within the porn industry? Do you see it as an open opportunity for many bbw's like yourself to get into?
Lucy Lenore I do see it as an open opportunity for many bbw's to get into. But I feel like we are seriously overlooked and undervalued. We work hard and we need more work. It's unfair and frustrating to be considered less than other models because of our size.
Sexcraftboobs So what can fans expect to see from you this year?
Lucy Lenore This year my site will reopen, I will be coming out with more XXX scenes and camming! 😉 😛
Sexcraftboobs Do you have any random thoughts?
Lucy Lenore Everyone needs to put a Bat Box in their yard!! Support your ecosystem by giving homes to these beautiful creatures that are fighting for their lives right now! If you like Tequila, you like Bats! So help them out! And donate to companies like International Bat Conservation and your local Wildlife Rescues!! It will earn you a gold star from me! And maybe even a free surprise if I get proof. 😉
Sexcraftboobs Is there anything you would like to add for fans reading this interview? Any final words?
Lucy Lenore Just Thank YOU! Thank you for all the love and support, I wouldn't have a career without you guys. I love my fans and clients and all my wonderful friends in the industry. You all Rock!! 🙂
Like as before you can follow her on twitter, @The_LucyLenore to get the latest updates and be sure to check out all of her scenes over at XLGirls.com if you are definitely a big fan of hers.
And in case if you miss it or use up your preview remains on XLGirls.com, here is the official hardcore debut trailer of the lovely Lucy Lenore to sign this interview off, enjoy! 😉