Second Interview With Jazlyn Summers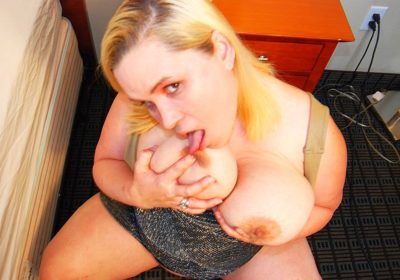 Earlier this month in a previous article, I talked about's the lovely Jazlyn Summers who has now finally gone back shooting hardcore videos again to pleases both longtime fans and newcomers alike that wanted to see something new from her. Despite having a few serious issue with only one particular male talent, she is now making a comeback to not only mainstream porn buts also to finally starts making her own hardcore videos, producing her own original contents to gains further popularity by fans. So that being said, this is only just the beginning for her comeback to mainstream porn as she aims to go beyond her cam shows to renew herself for a brand new series of upcoming studio collaborations.
With beautiful huge's tits and one fine round huge ass, Jazlyn Summers continues once more to uses these voluptuous plumped assets of hers to get everyone attention from boob and bbw fans to horny pervs alike in a mere instant when it so comes to pleasing those before her. In this second exclusive interview, the very so lovely Jazlyn Summers finally reveals more and tells us whats furthers plans she has in the porn industry as bbw fans are eagerly wanting to know the answers whiles hoping to sees more hardcore action from her this year. As I mentioned before in the previous article, if you enjoyed her previous works in the past then you will definitely be pleased and thrilled to see whats coming throughout this year from this gorgeous bbw porn star.
To my knowledge, its been a while since bbw fans seen the lovely Jazlyn Summers in hardcore action which is now finally coming back both amateur and professionally as she aims to not only make a name for herself once more but also to forge her own brand of porn. You can now follows this very gorgeous bbw porn star on twitter again, @creampyesweetpu to gets the latest updates from her if you are a big fan of hers or just a fan of beautiful plumpers, in the meantime here is my second interview to leave you satisfy at the end of the day.
And be sure to check out Jazlyn Summers online video store over at Clips4Sale.com for all of her original hardcore contents if you are definitely a big fan of hers.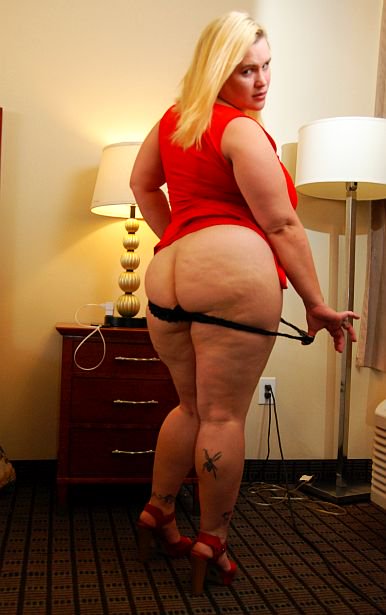 Sexcraftboobs So welcome back and how are you today?
Jazlyn Summers I'm great feeling good about my work! 🙂
Sexcraftboobs What have you been up to late?
Jazlyn Summers I added some ew material to my online video store, Clips4Sale.com/Store/86177, working on my own material as well as going back to the studios to shoot more. 😉
Sexcraftboobs How is your webcam and skype shows doing?
Jazlyn Summers They are doing well, I am only working for CammodelDirectory.com/Model/Jazlyn-Summers, because, they are a great company and it gives men the option to pay upfront for what they want and not run up these expensive bills. Also, the cut for models is great. If you are considering webcams, I would talk to them. 😉
Sexcraftboobs Now you are finally return to shooting hardcore porn videos again? How are you enjoying the experience of getting fucked on camera once again?
Jazlyn Summers I love being the center of attention and to have the camera on me. At times it feel like Hollywood to me, We are loved people have their favorites and people can see we enjoy sex. Plus, I get to work with some great people.
Sexcraftboobs Have you gotten any feedback or comments from fans on your hardcore videos you have produced?
Jazlyn Summers Yes, all of it is great. The fans that know me had requests and of course I filled them in my videos. It is nice to give fans what they want but, also have fun at work. When I'm on cam they get the one on one but, the movies give them the action with others. I am sure the studios will give them a great product along with my pleasure filled scenes.
Sexcraftboobs Do you have any upcoming shoots or projects you are currently working on?
Jazlyn Summers Yes, I am working on two shoots and they will all be in the coming months.
Sexcraftboobs Do also you have any plans to attend to any live adult events this year?
Jazlyn Summers Yes, I was invited to a few, so follow me on twitter, @creampyesweetpu to see all the updates on those events.
Sexcraftboobs What clothing do you think you look sexiest in?
Jazlyn Summers I love a great dress and heels. Who doesn't though. However, I think I feel the most sexiest when a guy picks it for me. When I'm in a show and a guy says do you have a certain outfit, it is exciting to me because, I know I am giving him a fantasy.
Sexcraftboobs Is there any tricks you can do with your boobs or with your belly, or with your ass?
Jazlyn Summers Well, this is a fun question. Well of course I can twerk and very well. However, I have a deep navel which a lot of guys love and my boobs, well they are a life of there own. 😛
Again, be sure to check out the previous works of the lovely Jazlyn Summers over at XLGirls.com and PlumperPass.com especially if you are new or unfamiliar with this gorgeous bbw porn star.
Sexcraftboobs What is your favorite position when having sex?
Jazlyn Summers Doggy or riding! 😛
Sexcraftboobs And what type of sex do you like? Soft sex or rough sex?
Jazlyn Summers Hmm, I get in moods. I can't say I like one more then the other. Some guys do soft and slow great they really make you fill each stroke. The rough sex can be great as long as the guy pays close attention to pulling my hair and my ass.
Sexcraftboobs Which would you like to have to get more attention? Bigger boobs or a bigger ass? Or both?
Jazlyn Summers I love that I have both! I prefer men who like both. I mean really I was blessed to have real breasts and ass. I like that the jiggle and bounce. If someone isn't paying them both attention, what a waste.
Sexcraftboobs What is your most memorable reaction of seeing a guy dick for the first time?
Jazlyn Summers I remember the first time I fucked a ten inch dick and actually took the whole thing. I mean I had no idea that his dick was that big and fat. I think it is the first time I remember I really liked black dick too. 😛
Sexcraftboobs Do you find watching porn educational that help you improve yourself as a model and become a better performer?
Jazlyn Summers I find it fun. Hell I think I'm great at sex but, I watch it to get off. Every now and again I watch it just to see what is new out there but, with camming I usually know before I see it.
Sexcraftboobs Now what is important or the importance of being a bbw to you?
Jazlyn Summers We show that not all women are meant to be skinny. Also, that it is okay. Men love us too and we can love our bodies. It is a great thing.
Sexcraftboobs How do you see the bbw community within the porn industry? Do you see it as an open opportunity for many bbw's like yourself to get into?
Jazlyn Summers The bbw's I know are sexy, confident and pleasing and the industry needs to see that. We are wanted, liked and sexy. We need it because, men love us and I see the industry growing.
Sexcraftboobs So what can fans expect to see from you this year?
Jazlyn Summers Movies for all my fans and cam shows that leave you cumming back for more. New fun exciting things also, some modeling and events to come.
Sexcraftboobs Do you have any random thoughts?
Jazlyn Summers I am always thinking of new exciting things. New guys I like to shoot with and what I can try next.
Sexcraftboobs Is there anything you would like to add for fans reading this interview? Any final words?
Jazlyn Summers I'm a Southern Belle sweetheart but, not innocent. I can be dom when I have a man willing to follow. It really does please me to be in control. I am a wild crazy girl when I wanna be. I think I have a split sex personality which sounds funny but, ask my fans. 🙂 😉
Like as before you can follow her on twitter, @creampyesweetpu to learn more about her and be sure to check out her online video store over at Clips4Sale.com as well as her new webcam profile over at CammodelDirectory.com for a private one on one session with her if you are definitely a big fan of hers.