Exclusive Interview With Peyton Thomas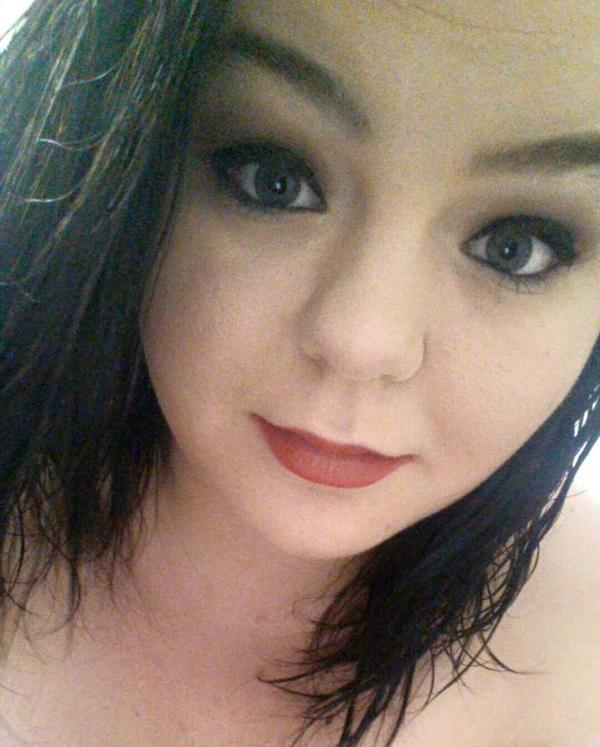 Since of her official debut at Yesboobs the sensational bbw porn star, Peyton Thomas has definitely made an impact in the porn industry by showing off her melon size tits and getting fuck in front of a camera for the first time. Gaining wide popularity within a short amount of time, she has officially become a fan favorite by many for both her softcore and hardcore videos which are definitely worth watching for any bbw fanboy.
Apart from her debut at Yesboobs, she continues to work with today major porn studios like Score and PlumperPass where she produces more exclusive new contents to farther expand her reputation as a bbw porn star. In this exclusive interview, the lovely Peyton Thomas finally reveals all and tells us what her plans are in the porn industry as many bbw fans are eagerly wanting to know the answers while hoping to see more hardcore action from her this year.
With her popularity continues to grow, it seems like that there is no slowing down for her as she aims to farther expand her modeling career with more softcore and hardcore action which are definitely worth watching for any fanboy. You can follow this sensational bbw porn star on twitter, @PeytonThomas15 to learn more about her if you are a big fan of hers or just a fan of beautiful plumpers, in the meantime here is my exclusive interview to leave you satisfy at the end of the day.
And be sure to check out Peyton Thomas on webcam at Cammodels if you definitely wants to get your money worth for a private one on one session with her.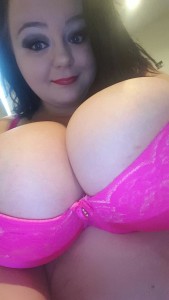 Sexcraftboobs So where are you from?
Peyton Thomas I am from Philadelphia, PA.
Sexcraftboobs What have you been up to lately?
Peyton Thomas I've been crazy busy doing custom pictures honestly. Seemed like everyone wanted some all at once. I have a shoot coming up for PlumperPass, as well as Yesboobs. 🙂
Sexcraftboobs How is your webcam shows doing?
Peyton Thomas To be honest, I haven't been on lately. I don't like camming much. Takes a lot out of you.
Sexcraftboobs Have you ever done skype shows before?
Peyton Thomas Yes, I have, when I used to cam on niteflirt I used to do cam shows all the time.
Sexcraftboobs When and why did you first decide to model?
Peyton Thomas I first decided to model when Yesboobs messaged me on reddit about it. They were the first company that peaked my interest. I believe that was initially in November.
Sexcraftboobs Have you watched any porn before you started your modeling career? If you do it? How often?
Peyton Thomas Oh, I definitely watched porn before I started modeling! Almost everyday when I masturbated. Now I mostly read erotic stories when I masturbate, haha! 🙂
Sexcraftboobs Have you watched your own scenes?
Peyton Thomas I have watched my own scenes. Not all the way, just bits and pieces. Its weird seeing yourself on camera.
Sexcraftboobs Do have a boyfriend, or are you married?
Peyton Thomas I do not have a boyfriend. I'm single! 😉 I used to, but his mom found out what I did for a living and didn't approve. Lets just say, that was the end of that relationship. 😛
Sexcraftboobs What do you do when you not modeling? How is a normal day in your life?
Peyton Thomas Usually when I'm not modeling I'm either shopping, reading, or watching Netflix. A normal day is usually filled with drama for some reason. It always attracts me. Or I attract it. whichever.
Sexcraftboobs What is your bra size? When did your breasts start to grow? How was it back then?
Peyton Thomas I wear a 40N. 😉 They started growing when I was about 9 years old. It was frustrating because I looked older but was so young. Men didn't seem to comprehend that.
Sexcraftboobs Have you met many fans, both in public and on social media? How do they react? Any conversation so far?
Peyton Thomas I actually met a fan on a plane once, and I've had multiple people recognize me under my real name on social media. That was a little scary. but I handled it. They mostly just compliment me. I've had a few talk down to me though.
With beautiful huge natural tits, Peyton Thomas has definitely taken the world of big boobs by storm as she aims to take full advantage of this to get everyone attention.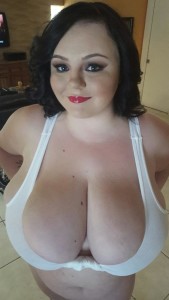 Sexcraftboobs Now you have done some hardcore scenes, what do you prefer or like to prefer? Spit, swallow or facial?
Peyton Thomas I actually hate cum near or around my face. I have since I was younger. It grosses me out! (Sorry boys!)
Sexcraftboobs What about Interrracial, Orgy Group Sex, DP or Bukake?
Peyton Thomas I do enjoy interracial, but have never done any of the others.
Sexcraftboobs Do you like titty-fucking?
Peyton Thomas I don't mind it. its a turn on seeing a dick between my tits, but that's all I really get out of it, haha!
Sexcraftboobs Is there any busty or bbw porn star or camgirl you admire?
Peyton Thomas I really admire Sarah Rae. I would love to be able to have my own company and website! 🙂
Sexcraftboobs What is your short-term and long-term goals inside modeling and outside?
Peyton Thomas I would love to keep modeling. as long as I can! 🙂 Outside modeling, I want to go back to school eventually.
Sexcraftboobs Have you ever got any proposals from any adult sites?
Peyton Thomas Naughty Boys has asked me to do a shoot with them, and we are planning to do so in July! 🙂
Sexcraftboobs Have do you promote yourself?
Peyton Thomas Twitter and Reddit mostly.
Sexcraftboobs Do you have any random thoughts?
Peyton Thomas I'm always looking for new fans! 🙂 Follow me on twitter, @PeytonThomas15
Sexcraftboobs Is there anything you would like to add for fans reading this interview? Any final words?
Peyton Thomas Like I said, I do sell custom pictures and videos 🙂 follow me on twitter and DM me if you like to discuss some. 😉 Also, thank you all so much for the kind words and follows, as well as the RTs, I love it 🙂
Be sure to check out all of Peyton Thomas softcore and hardcore scenes if you are definitely a big fan of hers.