Exclusive Interview With Lucy Lenore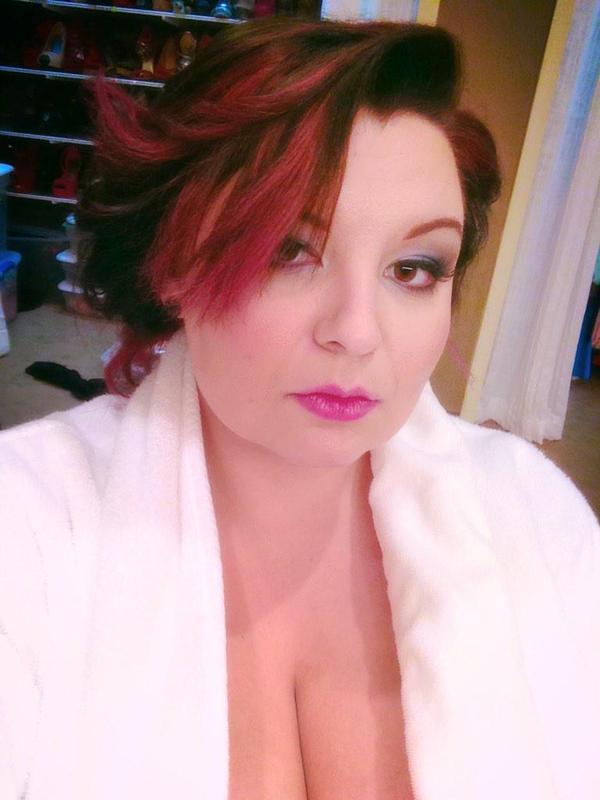 Upon her official debut at Score the bbw newcomer, Lucy Lenore has made a big impression for many fans such as myself by exposing those voluptuous assets of hers on camera for the very first time. With her rise to stardom just beginning, she will definitely put her huge natural tits and well-curved body out there more for upcoming scenes to please both her bbw fans and those who are just now becoming big fans of hers.
This is the reason why Score is one of the most popular porn sites as they always seems to stumble upon new discoveries that will please many boob and bbw fans who are looking to see something new. In this exclusive interview the lovely plumper, Lucy Lenore finally reveals all and tells us what her plans are in the porn industry as many bbw fans are eagerly wanting to know the answers while hoping to see more of her soon.
With her popularity starting to grow, many bbw fans can definitely expect to see more softcore scenes from her real soon throughout this year and possibly even see some hardcore action if we are all luckiest enough. Like as before you can follow this gorgeous bbw newcomer on twitter, @LucyLenore to learn more about her if you are just now becoming a big fan of hers, but in the meantime here is my exclusive interview with her to leave you all satisfy at the end of the day.
Be sure to check out her official tumblr page if you are a big fan of hers.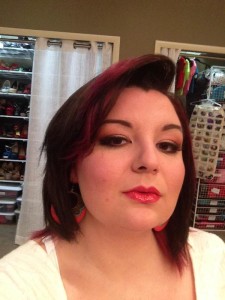 Sexcraftboobs So where are you from?
Lucy Lenore I'm from a tiny little town in southern Ohio and I actually love small towns!
Sexcraftboobs What have you been up to lately?
Lucy Lenore I have been working, working, and working on my new Website for all my XXX Content!
Sexcraftboobs Now you just made your official debut at Score? How did it feel shooting a professional softcore scene for very first time? Were you nervous or excited? Or both at same time?
Lucy Lenore I was both nervous and excited from the moment I got the call they wanted me to the first photoset. After my first set I was in heaven! Everyone was so amazing and I felt so comfortable and it all came naturally. If I could just do that ALL the time I would be the happiest girl on earth! 🙂
Sexcraftboobs Have you done any webcam and skype shows before?
Lucy Lenore I was a webcam model, I have stopped but fully hope it's a service I can start offering again it is so much fun! 🙂
Sexcraftboobs Have you watched any porn before your modeling career? If you do it? How often?
Lucy Lenore I watch a LOT of porn sometimes 3 times a day. My favorite is amateur because most of the time in professional porn men don't make any noise and it's so weird. Hearing a man enjoy himself during sex is THE biggest turn on ever. Women like to know were doing a good job to ya know. 😉
Sexcraftboobs Have you watched your debut scene?
Lucy Lenore I haven't! I'm too afraid but I have heard good things about it so that's really all that matters.
Sexcraftboobs Do you have a boyfriend, or are you married?
Lucy Lenore I am actually getting married this fall.
Sexcraftboobs What do you do when you not modeling? How is a normal day in your life?
Lucy Lenore I spend a lot of time online talking to my amazing supporters on tumblr and twitter. Building my new website. And when I'm not at my daily job or working on my Modeling career I numb my mind with W.O.W.
Sexcraftboobs What is your bra size? When did your breasts start to grow? How was it back then?
Lucy Lenore They are 36J right now, but they are always changing. I started getting breasts in the 4th grade and had a full C cup by the time I hit middle school. It was awful! I had no idea why all of a sudden the boys talked to me and all the girls hated me. Eventually I figured it out. Lol! 🙂
Be sure to check Lucy curvicious tumblr page if you are a big fan of hers.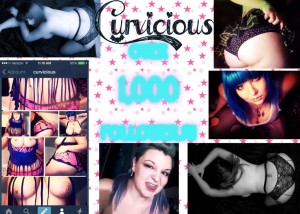 Sexcraftboobs Now have you done any porn before your official debut at Score? Like any amateur softcore or hardcore scene?
Lucy Lenore The only other porn I have done is webcamming. I'v done nude modeling for private photographers and some pin-up work as well.
Sexcraftboobs Do you like titty-fucking?
Lucy Lenore I DO! 🙂 Though in my life I found out my tits just swallow dick no matter how big it is.
Sexcraftboobs What is your short-term and long-term goals inside modeling and outside?
Lucy Lenore Short term I want to get my site up and running so that I can sell photo sets and private shows. Long term I would like to start my own porn company for XL Alternative girls.
Sexcraftboobs Is there anything you would like to add for fans reading this interview?
Lucy Lenore I'm Lucy Lenore, look me up and come say hello!
If you have not yet seen Lucy debut scene at Score then I encourage you to check it out which is definitely worth watching for any bbw fan.