Exclusive Interview With Juliana Simms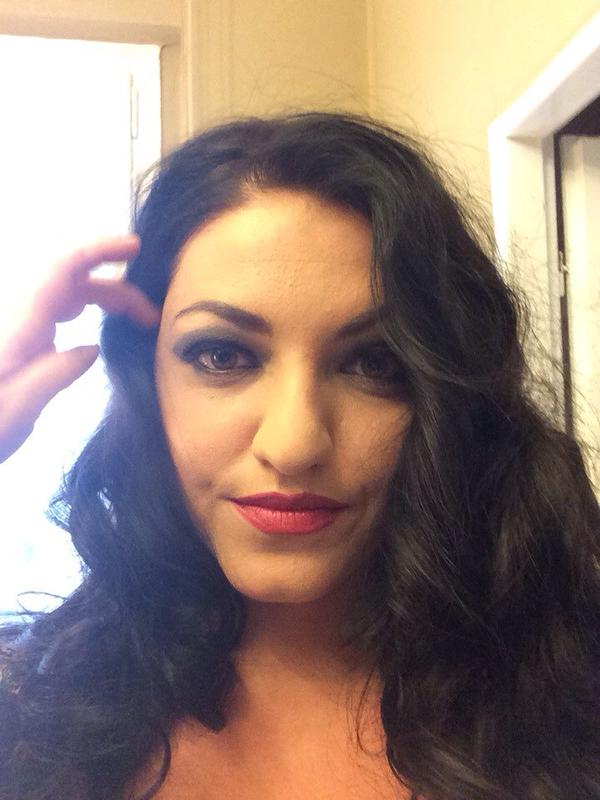 Debuting at the start of a new year, Juliana Simms is a busty newcomer who looking to make a big impression to many fans before her by working with Score where she exposes those beautiful huge natural tits of hers. As the latest new edition to Score library of busty models, she has gain wide popularity from many boob fans throughout the half of 2015 for her softcore performance in every scene she has appear in.
With voluptuous assets, her gorgeous looks can definitely get everyone attention from boob fan to horny pervs alike in a mere instant especially those those huge tits of hers which she uses to her full advantage. In this exclusive interview, the lovely Juliana Simms reveals all and tells us what her plans are in the porn industry as many boob fans are eagerly wanting to know the answers while hoping to see more or something new from her this year.
As a busty newcomer, her popularity continues to grow with every new scene she appears in that please and thrill many boob fans before her as she definitely aims to enjoy herself being a busty porn star in the world of professional modeling. You can follow this gorgeous busty newcomer on twitter, @JulianaSimms to learn more about her if you are a big fan of hers or just a fan of big boobs, in the meantime here is my exclusive interview to leave you satisfy at the end of the day.
And be sure to check out all of Juliana Simms exclusive softcore contents at Score which are definitely worth collecting for any boob fanboy.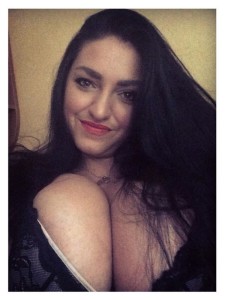 Sexcraftboobs So where are you from?
Juliana Simms I come from Central Europe. Born in a small town, now I live in the capital. 🙂
Sexcraftboobs What have you been up to lately?
Juliana Simms The last 7 years I have been florist, bouquets for brides do and execute the wedding flowers. Also teaches at the Institute of Floristry.
Sexcraftboobs When and why did you first decide to model?
Juliana Simms My first photo shoot was in November 2014. The manager of the Score found me back in 2012 and for two years I did not dare to work as a model. But for two years I studied many sites devoted to girls with big breasts and realized that I like it and I would like to try. 🙂
Sexcraftboobs Have you ever done webcam and skype shows before?
Juliana Simms No, I've never heard of it. And now I do not know much about this topic.
Sexcraftboobs Have you watched any porn before your modeling career? If you do it? How often?
Juliana Simms I used to be able to watch porn joke with my friends. I was not interested. Now I belong to the normal porn. I think that if a person wanted to, I would love to see.
Sexcraftboobs Do have a boyfriend, or are you married?
Juliana Simms This is an interesting question. I can answer that now my heart is free! 😉
Sexcraftboobs What do you do when you not modeling? How is a normal day in your life?
Juliana Simms A typical day in my life next. I get up early, not like a long sleep. Before lunch, I work, I meet with clients. After lunch, I meet with my family or friends. Twice a week I go to the gym. I like to go to the most recent sessions in the cinema. I go out of town with friends to smoke hookah. On weekends, I go to the clubs, I like to dance.
Sexcraftboobs Have you met many fans, both in public and on social media? How do they react? Any conversation so far?
Juliana Simms I love my fans. I'm new in the modeling business. I know that many models have more than 10,000 fans. I've got quite a few, but I appreciate and respect each of them. I believe that the first fans are the most important. I had never met fans in person, just talk to them on the Internet. I think I'll be very glad to see my fans if someone comes and want to speek with me or want something more… 😉
With beautiful huge natural tits, Juliana Simms is one of this year newest sensation as she aims to get everyone attention from boob fans to horny pervs alike before her.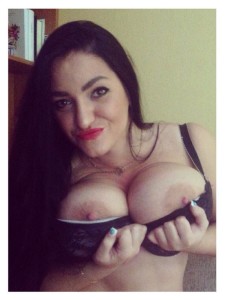 Sexcraftboobs Now you have done only softcore scenes? Is there any chance that you would like to do a hardcore scene? Or that just not your thing?
Juliana Simms I'm just starting my career as a model, so I can not know exactly what to say and what will happen tomorrow. I am not yet ready for such scenes. But in the future I promise my fans that I think about this subject.
Sexcraftboobs Do you like titty-fucking?
Juliana Simms I can not say that I enjoy it. But in sex, I always want my partner enjoyed. If he likes it, for me it's not a problem.
Sexcraftboobs Is there any busty or bbw porn star you admire?
Juliana Simms I cannot talk about female beauty adequately as I prefer men. I do not like blondes, brunettes I love. Of all the models I like, Maya Milano. 🙂
Sexcraftboobs What is your short-term and long-term goals inside modeling and outside?
Juliana Simms In the future, I plan to have three children, I want to open a flower shop, to go live in the United States, to stop smoking may be to increase my breasts! 🙂
Sexcraftboobs Have you ever got any proposals from other adult sites?
Juliana Simms So now I am negotiating with the other two sites. I think that this summer will be hot for my fans! 🙂 😉
Sexcraftboobs How do you promote yourself?
Juliana Simms To be honest, I do not know how to promote myself. Managers find me.
Sexcraftboobs Do you have any random thoughts?
Juliana Simms If today, I plan your vacation in the autumn. When thinking about the future, I think about the children because I am not young. 🙂
Sexcraftboobs Is there anything you would like to add for fans reading this interview? Any final words?
Juliana Simms My dear fans, I really appreciate all of you and I respect your choice. I will try to surprise you, and bring you great pleasure. I hope you learned more about me from the interview and you were interested in my life.I kiss you! 🙂 😉
Like as before you can follow this gorgeous busty newcomer on twitter, @julianasimms and be sure to check out her other interview with BoobsRealm to learn more about her if you are just now starting become a big fan of hers.