Exclusive Interview With Jennica Lynn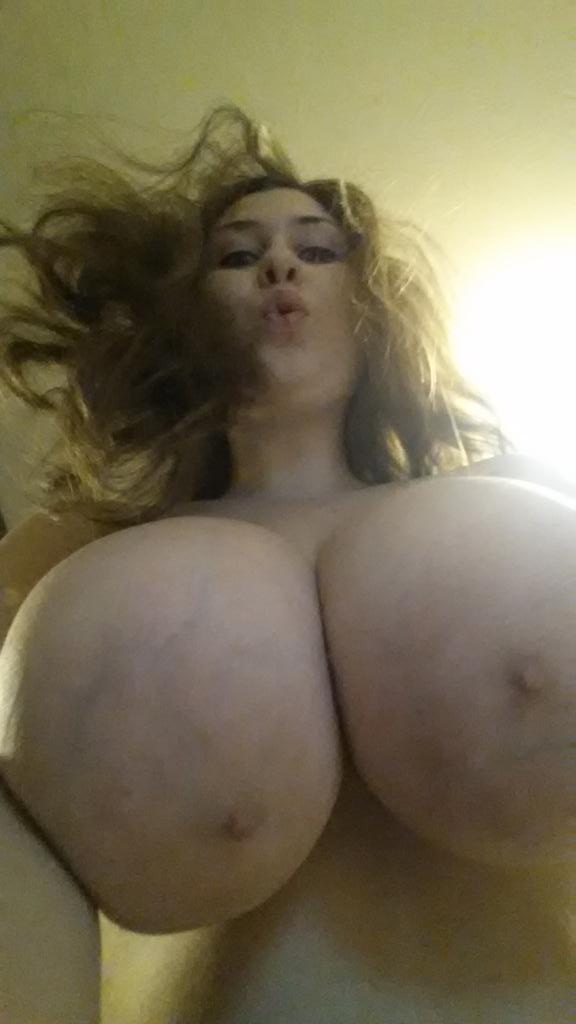 The wait is finally over! As one of last year bbw newcomers at Score, the lovely Jennica Lynn has definitely become an instant new sensation due to her gorgeous face and curved assets which turns many guys on before her. With beautiful huge natural tits and a near perfect plump body, she has already gain wide popularity as a bbw camgirl but it was her official debut at Score where she receives critical success from many fans. Producing series of softcore videos that were definitely worth watching, her popularity continues to grow which has finally establishing her as a bbw porn star who was now aiming to make a name for herself in the adult industry.
Apart from that, many fans were hoping that she would break out of her solo vidoes and go full on hardcore for the very first time which it never happen as she continues making more solo videos throughout the year. Many fans thought that they would never see her go full hardcore at that point until a few individuals such as myself suddenly stumble upon a few short amateur boy/girl videos on one of her clips4sale pages Once the word got out, many bbw fans started talking about it and even convincing her to do professional hardcore scenes for major porn sites like Score and PlumperPass which was definitely something worth looking forward to.
But unfortunately, Jennica have stated on her official twitter page that she was not going to do professional hardcore videos for any major porn sites as some bbw fans criticize her on that decision which is still ongoing. In this long awaited exclusive interview, Jennica Lynn finally breaks her silence and tells us what her plans are in the porn industry as many bbw fans are eagerly wanting to know the answers despite some criticisms of her decision to not go pro in hardcore. She is still producing more amateur porn videos throughout this year while many bbw fans are hoping to see her return to professional modeling one day or sometime in the future which of course is definitely worth looking forward to if it happen. Like as before you can follow this sensational bbw porn star on twitter, @miss_jennica to learn more about her and be sure to check out her webcam shows on MyFreeCams and Chaturbate if you are a true fan of hers, in the meantime here is my exclusive interview.
Jennica Lynn would like to encourage her true fans like yourself to visit her video store website to show their support for her.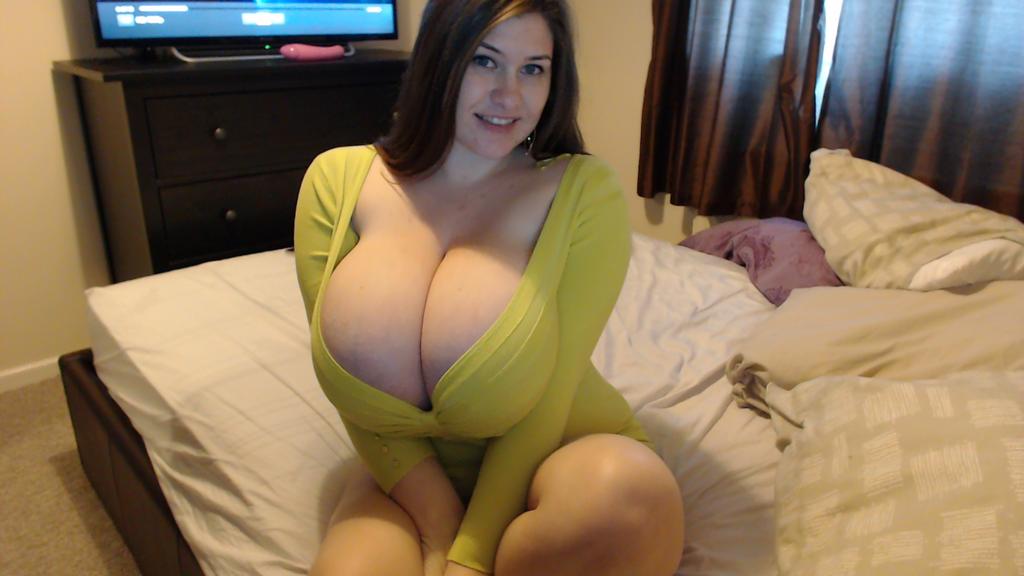 Sexcraftboobs So where are you from?
Jennica Lynn I am from Sweden originally, but i live in the UK.
Sexcraftboobs What have you been up to lately?
Jennica Lynn Lately I have mostly focused and working with my website www.bustyjennica.com Making material and promoting it.
Sexcraftboobs How is your webcam and skype shows doing?
Jennica Lynn My webcam shows are doing excellent thank you, I am planning to put more hours into it now, I have been very occupied with my website as I mentioned so I have been camming less lately.
Sexcraftboobs When and why did you first decide to model?
Jennica Lynn Oh I think its about 3 years ago I decided to start camming, and I started more out of curiosty, just trying it, and well I got hooked, I love showing off my body! 🙂
Sexcraftboobs Have you watched any porn before your modeling career? If you do it? How often?
Jennica Lynn Oh of course I watch porn, and have done before my modelling career. I watch on my own while playing with myself or watch it together with a partner. 😉
Sexcraftboobs Have you watched your own scenes?
Jennica Lynn Haha yes I have, since I edit my own movies I have to watch them over and over again! 🙂
Sexcraftboobs Do have a boyfriend, or are you married?
Jennica Lynn I am not married and nor do I have a boyfriend at the moment. But you never know, I do like dating, so who knows when you publish this interview I might not be single 😉
Sexcraftboobs What do you do when you not modeling? How is a normal day in your life?
Jennica Lynn Hmm when I'm not modelling, well I love being outside, I love travelling. But a normal day I would probably spend time with friends or family and just relax.
Sexcraftboobs What is your bra size? When did your breasts start to grow? How was it back then?
Jennica Lynn My Bra size is 34JJ in UK and 34M in the USA / well I think I was around 11-12 when they first started to grow. And I remember I was the first girl with tits in school. 🙂
Sexcraftboobs Have you met many fans, both in public and on social media? How do they react? Any conversation so far?
Jennica Lynn I met tons of fans on social media and some in real life. Well on social media people ask me all kinds of questions, mostly naughty ones haha! 🙂
To many fans, Jennica Lynn is that perfect girl next door type, except more busty!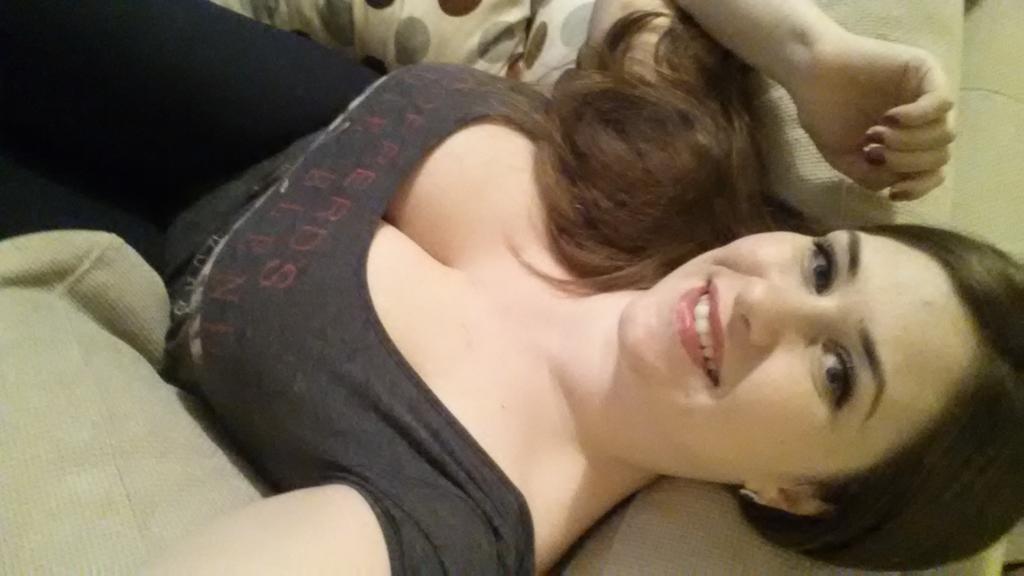 Sexcraftboobs Now you have stated on twitter some months back that you are not doing any professional hardcore scenes on any major porn site? But you have done some amateur hardcore selfies on your clip4sale pages?
Jennica Lynn Yes, that is right I am not at the moment doing any professional boy/girl scenes. But I do amateur Boy/girl hardcore scenes on my videostore at www.bustyjennica.com I do love making the vids and there will be regular updated contents on there. Boy/Girl material is exclusively on there.
Sexcraftboobs Do you have plans to do an anal scene in the future?
Jennica Lynn Anal Scenes, well I am never gonna say never, who knows, maybe I'll get the taste for it! 😉
Sexcraftboobs Apart from anal, is there anything else do you prefer or like to prefer? Spit, swallow or facial?
Jennica Lynn Oh I am a good girl I always like to swallow of course! 🙂
Sexcraftboobs Do you like titty-fucking?
Jennica Lynn I do enjoy it very much! Your hands pressing the tits hard around your cock, what is not to like! 🙂
Sexcraftboobs Is there any busty porn star you admire?
Jennica Lynn Ohh there is plenty, I always liked Leanne Crow! 🙂
Sexcraftboobs What is your short-term and long-term goals inside modeling and outside?
Jennica Lynn Hmm I am mostly thinking of long term goal here and that is to make www.bustyjennica.com awesome! Just need to record more content. And outside of modelling my goal is to do a lot more travelling in my life, I love it so much! 🙂
Sexcraftboobs Have you ever got any proposals from other adult sites?
Jennica Lynn Oh yes I get proposals all the time.
Sexcraftboobs Is there anything you would like to add for fans reading this interview?
Jennica Lynn I would like to thank everyone that support me, It means so much to me. 3 years ago when I started to cam I never thought that I could actually do this for a living. I love my work so incredibly much and hope I can continue for many more years. Let me show your body to you! If you wanna see SOLO or Hardcore videos visit my site www.bustyjennica.com Thank you guys! 🙂 😉
Be sure to check out all of Jennica Lynn professional softcore  scenes on Score and all of her amateur works on her videostore website if you are a true fan of hers.