Exclusive Interview With Billie Austin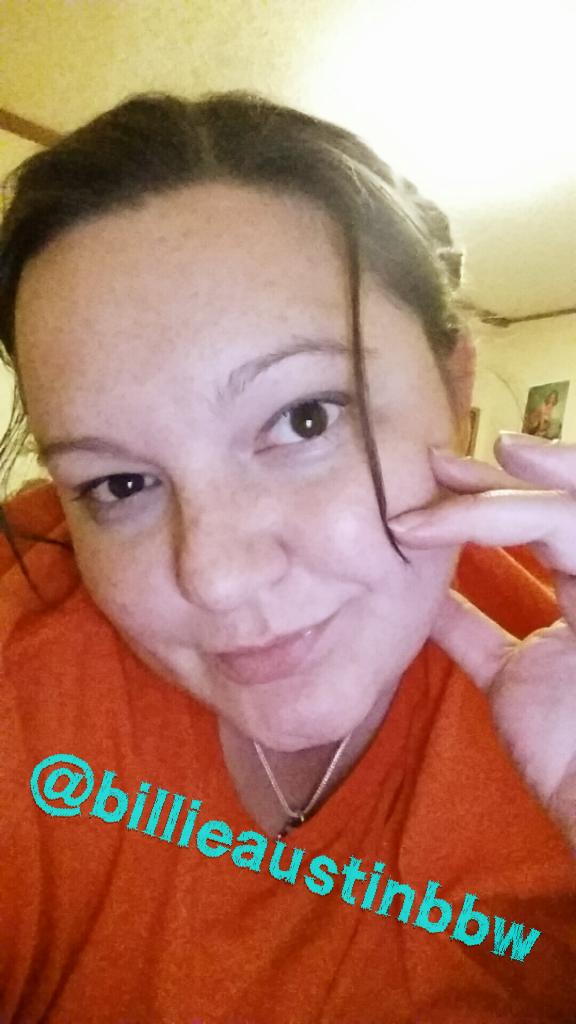 As one of last year bbw newcomers, Billie Austin has become an instant sensational for her work with PlumperPass and Score where she gains popularity by fans who enjoys watching all of her scenes. Since her arrival in the porn industry, Billie wanted to explore new things and have some fun like many bbw newcomers as she was definitely excited and looking forward to getting fuck by a lucky stud or some studs on camera for the very first time.
Her PlumperPass debut last year has gained her wide popularity when she did her very first threesome where she got pounded in by two lucky studs which was definitely worth watching for any bbw fan. After engaging into more hardcore action for PlumperPass, she then makes her official Score debut when she appeared on xlgirls which thrilled many bbw fans, including myself to see her on there. With her popularity continues to grow with every softcore and hardcore scene she makes or appear in, Billie was aiming to make a name for herself in the porn industry like so many bbw newcomers were doing.
However at the beginning of this new year, she suddenly announce that she was retiring from porn which upset many bbw fans who enjoyed watching all of her scenes and considered her to be an instant new sensation. In this exclusive interview, the lovely Billie Austin finally reveals all and tells us what her experience was like as a bbw porn star in the adult industry and what her original plans were before the shocking announcement.
While bbw fans are eagerly wanting to know the answers, they are also upset upon this news and hope that she would reconsider since her modeling career was just getting started after her official debut last year. As mention in my recent article, I know that many people do not like the word "retire" or see a model leave the porn industry at an early time to pursuit other goals or a different happier lifestyle instead of staying in the business as a porn star. You can follow this gorgeous bbw on twitter, @billieaustinbbw to learn more about her if you are a big fan of hers or just a fan of beautiful plumpers, in the meantime here is my exclusive interview to leave you satisfy at the end of the day.
Fans maybe upset but at least they can enjoy all of the good softcore and hardcore action that Billie Austin has given us last year.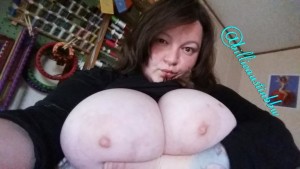 Sexcraftboobs So where are you from?
Billie Austin Originally from Virginia but, I got to Texas as quick as I could.
Sexcraftboobs What have you been up to lately?
Billie Austin Lately I have been busy working and continuing to build my costume design and crafting business.
Sexcraftboobs Have you done any webcam and skype shows lately?
Billie Austin I just did a Skype show the other day for the first time in months. It was fun! 🙂 I really need to find more time to play on cam for folks and get spoiled rotten in the process.
Sexcraftboobs When and why did you first decide to model?
Billie Austin I started camming almost 2 years ago. I got brave and decided to send out some pictures to a few BBW sites in hopes of filming. It took me about 6 months to get my first break.
Sexcraftboobs Have you watched any porn before your modeling career? If you do it? How often?
Billie Austin I've been a porn fan from way back. All sorts of genres and niches. I used to indulge in a porn flick every month or so but now I watch it weekly, mostly so I can learn from other stars. There is always room for improvement. 🙂
Sexcraftboobs Have you watched your own scenes?
Billie Austin I have watched most of my scenes. Of course I am my own worst critic. 🙂
Sexcraftboobs Do have a boyfriend, or are you married?
Billie Austin I always appear available but never be available. I do have a boyfriend and we are swingers of a sort for the lack of a better term to call it. He has his dates, I have mine.
Sexcraftboobs What do you do when you not modeling? How is a normal day in your life?
Billie Austin When I'm not modeling, I work for an outdoors and sporting store and I am a seamstress, costumer, and craftswoman of many disciplines.
Sexcraftboobs What is your bra size? When did your breasts start to grow? How was it back then?
Billie Austin My bra size is 42H according to Lane Bryant. I hit puberty around 9 or 10. By my senior year in high school I was in a D cup. Being the athletic sort, they mostly just got in the way but my mother taught me how to dress myself to flatter my hourglass figure and never be ashamed of my shape.
Sexcraftboobs Now you have a nice huge ass, can you measure how big or huge your ass is?
Billie Austin I rally don't have much of an ass but my hips are nice and full. They are 52 inches around like my bust measurement.
Sexcraftboobs Have you met many fans, both in public and on social media? How do they react? Any conversation so far?
Billie Austin I have met a couple of fans who live in Texas. One was nervous but totally sweet and the other actually has lots of mutual acquaintances with me. It turns out we travel in some of the same circles and never even knew it.
Billie Austin is indeed a gorgeous bbw from Texas who ended up becoming a sensational and popular porn star last year.
Sexcraftboobs Now you done some hardcore scenes? Have you ever done any anal scene before? Do you like doing an anal scene?
Billie Austin I did my first anal scene for Plumper Pass. I was nervous but Brennan was great to work with and the video turned out great. 🙂
Sexcraftboobs Apart from anal, is there anything else do you prefer or like to prefer? Spit, swallow or facial?
Billie Austin My rules are basically this: You can cum anywhere on me, just not in me.
Sexcraftboobs What about IR, Orgy Group Sex, DP or Bukake?
Billie Austin My second scene ever was interracial with @AsanteStone. He was also great, believe it or not, the first black man I had ever had sex with. 🙂 He was so handsome and professional. I lovingly call him a chocolaty Adonis. 🙂 He has muscles on top of muscles and was a perfect gentleman. Also not to mention a beast in bed. 🙂
Sexcraftboobs Do you like titty-fucking?
Billie Austin I think with these puppies, I'm a natural for titty-fucking. 😉 I like tilting my head down while I tittyfuck and giving head at the same time. 🙂
Sexcraftboobs Is there any busty or bbw porn star you admire?
Billie Austin I have great admiration for so many. I couldn't possibly name just one. I watch their scenes and learn from them. All the lovely ladies that have made it before me are my mentors and don't even know it. I would love to do scenes with them one day. 🙂
Sexcraftboobs What is your short-term and long-term goals inside modeling and outside?
Billie Austin Short term goals are simply to stay relevant in the BBW porn community. Keeping my name and face out there. Long term goals would be to write and produce my own porn. I have a couple of scripts and lots of erotica I have written that would make great scenes. 🙂
Sexcraftboobs Have you ever got any proposals from other adult sites?
Billie Austin I have had a few proposals. So far I have only shot with PlumperPass and Score though.
Sexcraftboobs Is there anything you would like to add for fans reading this interview?
Billie Austin I would like to let people know that I'm just a regular girl trying to make it in this world. I'm an all American, tax paying, gun toting, hard working, creative, country girl. I like to have fun and I don't work for free. Just like everyone else. So, if you would like to book me, schedule a Skype session, talk on the phone, or sext, I'm very generous with my creativity while entertaining you, please be generous in return. 🙂 😉
I would like to encourage you as a bbw fan not to feel sad or upset about your favorite plumper star retiring from porn but to be happy and reflect back on the fond memories of her.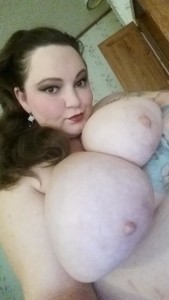 If you are a true fan of Billie Austin then I encourage you to go check out all of her scenes from Score and PlumperPass to make your day a lot happier.