Exclusive Interview With Beverly Blue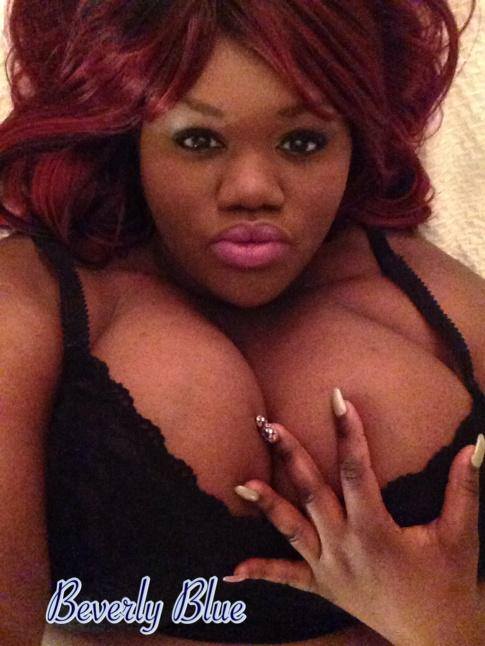 While popular in some certain circles of the porn industry, Beverly Blue is one gorgeous bbw individuals who love to explore her own sexuality through fetish and bdsm videos which are definitely worth watching or buying for any fanboy. She is always very open minded and love to explore new things which not only makes her a gorgeous bbw porn star but also amazing with a great personality that so many fans admires her for.
With huge natural tits and a huge round ass, she uses these voluptuous curved assets along with her gorgeous hair color beauty to get any guy or perv attention in a mere instant which is definitely the best thing that makes her amazing. In this exclusive interview, the lovely Beverly Blue finally reveals all and tells us what her plans are in the porn industry as many bbw fans are eagerly wanting to know the answers while hoping to see more hardcore action from her this year.
To my knowledge, she definitely seems like a very independent bbw porn star who looking to make a name for herself in only certain circles of the adult industry as well as having a lot of fun exploring her sexuality. You can follow this gorgeous bbw porn star on twitter, @MsBeverlyBlue to learn more about her if you are a big fan of hers or just a fan of beautiful plumpers, in the meantime here is my exclusive interview with her to leave you satisfy at the end of the day.
And be sure to check out Beverly Blue official clips4sale page for all of her exclusive contents that are definitely worth buying for any bbw fan.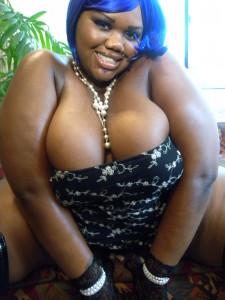 Sexcraftboobs So where are you from?
Beverly Blue I am originally from Brooklyn, New York, USA.
Sexcraftboobs What have you been up to lately?
Beverly Blue Lately, I have been working more outside of the adult industry as a hair stylist and makeup artist. Industry wise, I have been providing fetish and BDSM one on one sessions, Phone Sex and Video Request and a few model gigs.
Sexcraftboobs When and why did you first decide to model?
Beverly Blue I started modeling, I believe it was back in 2007. I had just got my own apartment and I wanted to make some extra cash. I knew I was sexy and I wanted the world to enjoy what I had to offer.
Sexcraftboobs Have you ever done webcam and skype shows before?
Beverly Blue Yes, I do webcam shows very often. As long as it is pre-booked and scheduled.
Sexcraftboobs Have you watched any porn before your modeling career? If you do it? How often?
Beverly Blue I of course seen porn videos before I got in this business but I am NOT a fan of porn. I do not follow any porn star or know who is fucking who this week. I have a few ladies that I love but I am not their stalker or number one fan.
Sexcraftboobs Have you watched your own scenes?
Beverly Blue It takes me such a long time to really sit and watch any sexual video I am in. I will sit there and be honest and say where I should have been nastier at. I judge my work just as I would just someone else's work.
Sexcraftboobs Do have a boyfriend, or are you married?
Beverly Blue I have not had any great relationships since I been in this business. I would love to get married but it would be with a man who is financially secure and mentally secure to deal with a woman in my line of work. Until then, I am single.
Sexcraftboobs What do you do when you not modeling? How is a normal day in your life?
Beverly Blue In my daily life I am actually a Cosmetologist who provides Hair & Makeup services in the State of Maryland. If you notice I have been busy, it is because of that. Other than that I am pretty normal. My daily life is spent around family and friends. I cook healthy meals, shop, chat online and interact with my followers and fans.
Sexcraftboobs What is your bra size? When did your breasts start to grow? How was it back then?
Beverly Blue I actually just got my breast measured last week. My current bra size is 48DDD. My breast originally started growing way later than most girls….
I bloomed late but I bloomed well. Lol! 🙂
Sexcraftboobs I see that, lol! 🙂 Now you have a nice huge round ass, can you measure how big or huge your ass is?
Beverly Blue A while ago my ass measured 70 inches but I really need someone to measure my ass for me. Maybe if there is someone in the DC, Maryland or Virginia area we can set that up and record it.
Sexcraftboobs Have you met many fans, both in public and on social media? How do they react? Any conversation so far?
Beverly Blue I love to meet my fans. I have met so many on social media and in public.
Some have just bumped into me when I travel or attend certain events. I even was in college and ran into one and he purchased me some thongs off my wish list. The reaction varies. Some are in shock and excited. Some have been shy and wouldn't say anything until they got back home and on social media.
Beverly Blue definitely knows how to redefine beauty that will certainly get any guy turn on before her in a mere instant.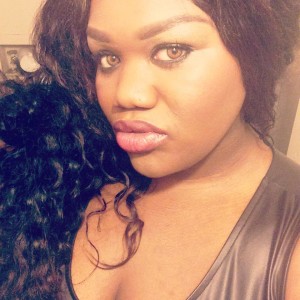 Sexcraftboobs Now you done some hardcore scenes, have you done any anal scene before? Do you like getting anally fuck on camera?
Beverly Blue Hmmm…. It's been a while since I seen MaXxx Payne but I do believe he fucked me in my ass… If not, Then maybe he should have. Lol! 🙂 Anal sex! I am the queen bitch of anal. I promote anal sex and I love anal sex. The bigger the dick and the harder the fuck is what makes anal sex worth it. It drives me and my pussy crazy. If I get anally pounded in missionary you will see my pussy splash all over the place. It's amazing! 🙂
Sexcraftboobs I can definitely see that happening! 🙂 Apart from anal, is there anything else do you prefer or like to prefer? Spit, swallow or facial?
Beverly Blue I have a cum fetish. I love when guys cum in my pussy and then eat my pussy. I love cum on my lips and boobs. I love to spit in guy's faces and on their dicks. I enjoy being lightly choked and fucked! 🙂
Sexcraftboobs What about Interrracial, Orgy Group Sex, DP or Bukake?
Beverly Blue I fuck white guys very often and I love it. So interracial is a hell yes! I am open minded to group sex and I hope to have a lesbian orgy this summer. I would love a DP and a BuKake but never done it yet.
Sexcraftboobs Bukake and DP will definitely be something worth watching! 🙂 Do you like titty-fucking?
Beverly Blue Titty-fucking before a real fuck is cool with me.
Sexcraftboobs I definitely agree, tittyfucks are fun to watch! 🙂 Is there any busty or bbw porn star you admire?
Beverly Blue I admire Cotton Candi because she is a business woman and I see she stay making moves which in my book means stay making money. Also, I admire her because when I met her and we hugged she had the softest breast that I ever felt. I swear those are the best pillows! 🙂
Sexcraftboobs I definitely agree, Cotton Candi has some amazing huge tits! 🙂 What is your short-term and long-term goals inside modeling and outside?
Beverly Blue Now that I have done so much and I do have such a busy life. My short term goal is to retire from sex related work and to focus more on non-sex related work. My long term goal is to be a cross over model and work on my fetishes/bdsm work and image.
Sexcraftboobs Have you ever got any proposals from other adult sites?
Beverly Blue I had many companies from amateur to hardcore mainstream contact me throughout the years. I declined on working with these companies because I enjoy being independent and providing a direct service for my fans.
Sexcraftboobs Is there anything you would like to add for fans reading this interview?
Beverly Blue I want my fans to be supportive of me and my goals as a woman and not just as a woman who has done porn. As I am growing up, I did not lose a bit of the freak that I am but I have a certain way that I choose to portray that image now. I want my fans to continue to request what they like to see but also keep in mind that certain things I will not be doing in the future. Thank you all for you love and support over the years. XoXo, Beverly Blue. 🙂 😉
Be sure to check out Beverly Blue official website and subscribe to her youtube channel if you are definitely a big fan of hers.
And be sure to also check out her Rude profile for ever more exclusive contents that are definitely worth buying for any bbw fans.