Exclusive Interview With Aeryn Elise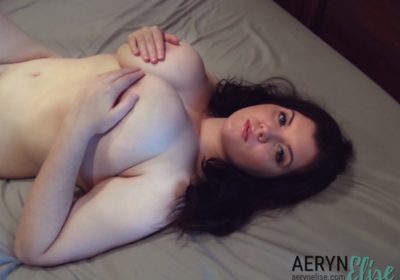 In a recent article, I introduced to you the lovely Dulcinea who's have been reintroduced as Aeryn Elise afters resurfacing back on twitter to finally continues her active modeling career within the porn industry which thrilled many fans. Best known's for her voluptuous plumped assets, she is now fully committed to her career as a bbw porn star who looking to further expand her popularity and make a name for herself by starts producing her own original contents. So that being said, her comeback to the porn industry has gained her a larger fan base of followers who of course are always looking to sees something new for a change.
With beautiful huge tits and a nice round ass, Aeryn Elise definitely knows how to use these voluptuous plumped assets of hers to gets everyone attention from bbw fans to horny pervs alikes in a mere instant whens it so comes to pleasing those before her. In this exclusive interview, the lovely Aeryn Elise finally reveals all and tells us what her plans are in the porn industry as many bbw fans are eagerly wanting to knows the answers while hoping to sees more hardcore action from her this year. For those who are still new or unfamiliar with this gorgeous bbw porn star, then I definitely encourage you as a fan to go check her out because the best is yet to come.
To my knowledge, this is only just's the begining for Aeryn Elise who likes many renewed bbw porn stars becomes fully committed to her modeling career by giving fans whats they really wants to sees from her which is more hardcore action. Like as before you can follows this so gorgeous bbw porn star on twitter, @AerynGasm to learns more about her if you are a big fan of hers or just a fan of beautiful plumpers, in the meantime here is my exclusive interview to leave you satisfy at the end of the day.
And be sure to check out her profile at Manyvids.com and get 15% off on all her original contents by using the discount code Aer4726 if you are definitely a big fan of hers.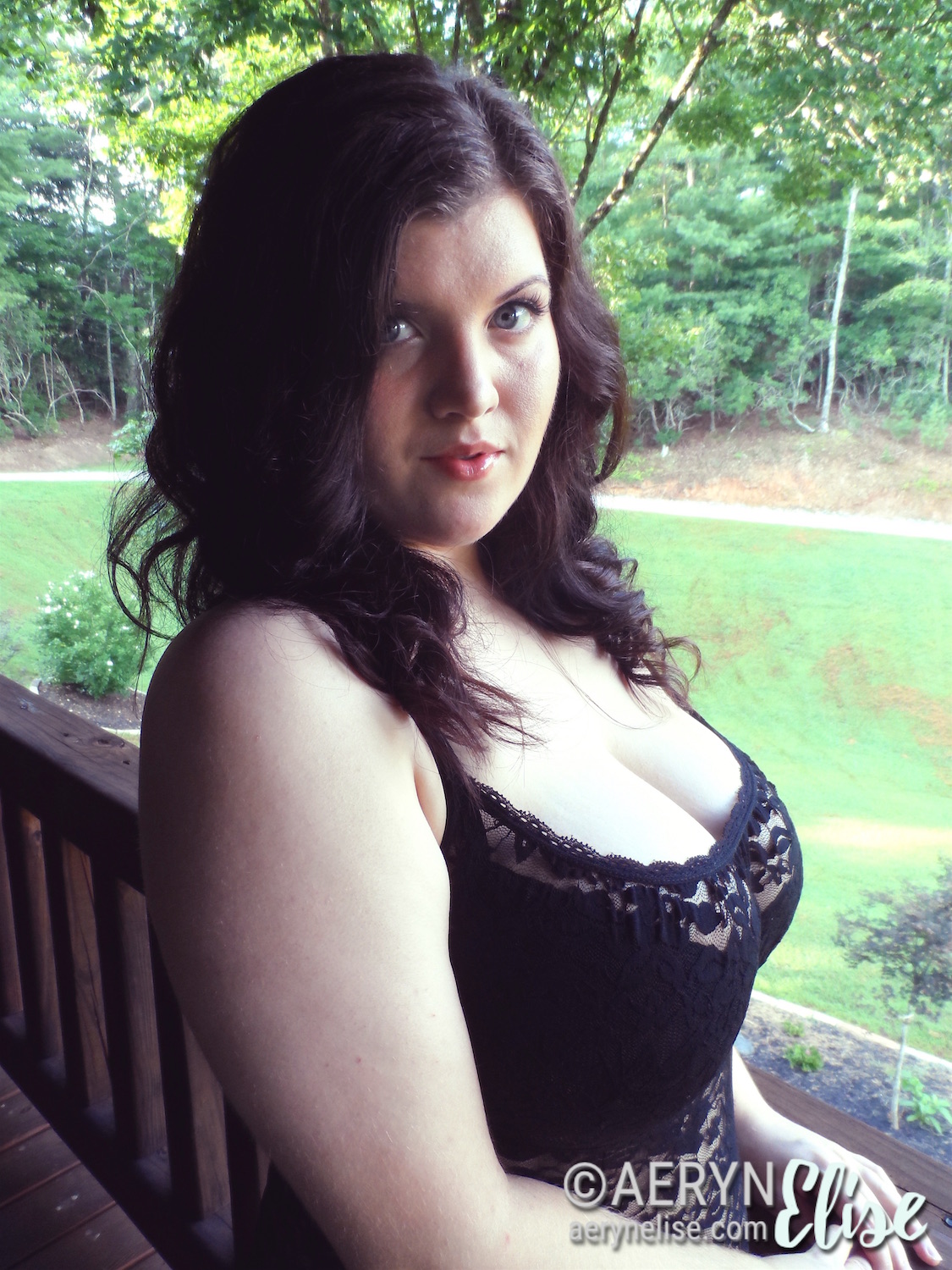 Sexcraftboobs So where are you from?
Aeryn Elise I'm from the south, originally, but since moving to Los Angeles a few years ago my heart belongs there. I'm a Cali girl through and through!
Sexcraftboobs What have you been up to lately?
Aeryn Elise A lot, actually! I took a break from the industry in 2015 to focus on a few personal matters. I spent a lot of time on my health and successfully lost 50 pounds! At my heaviest, I weighed over 200 so it was a huge accomplishment. During my time off, I worked as a sales girl, waitress, and barista. Now I work on creating custom content and video clips full-time. My partner, Luca, and I are starting to do couples cam shows, as well, so my schedule is always full.
Sexcraftboobs How is your webcam and skype shows doing?
Aeryn Elise My first cam show felt like a disaster! I had so many technical difficulties, but I'm starting to get the hang of everything again. I'm hoping to offer Skype shows soon, as I get requests for them all the time.
Sexcraftboobs How long have you been modeling? And when and why did you first decide to model?
Aeryn Elise I've been modeling since September 2014. I modeled under a different name, Dulcinea, for XLGirls and Voluptuous Magazine. It wasn't necessarily something I was planning on doing. I listed an ad on a job website looking for work as a production assistant in LA. I had a few prospects, but all of them kept asking me to model. One guy even offered me contract work at $20,000 a month! I thought, "Hey, maybe I should look into this!" and added a few more photos to my profile. Within a few days SCORE Studio contacted me and gave me an offer I could not refuse. I was on a flight to Miami the next month. I had the most wonderful experience there, and have been addicted to being in front of a camera since!
Sexcraftboobs Have you watched any porn before your modeling career? If you do it? How often?
Aeryn Elise I watched a lot of porn before I started modeling. I've always enjoyed a good orgasm clip. I mean, I love to cum, and I love to watch other girls cum so it's a win win! I would guess that before modeling I watched porn maybe five times a week? And I always watched pretty basic scenes with Kayden Kross, Bree Olsen, James Deen, Evan Stone…to name a few. After modeling, though, I got really into fetish clips and unique talents, so I started watching porn several times a day. You know, to learn new things, of course! 😉
Sexcraftboobs Have you watched your own scenes?
Aeryn Elise YES! HELL YES! I was so proud once my work was published, I told several of my friends about it. My best friend from high school checked it out and was super impressed. He told me he loved that I was so confident in my curves! I also watched it with a few swinger friends, which was insanely hot. I was really into this one guy because we had this sort of sub-dom dynamic, so I wanted to show him my first hardcore scene. He and I, plus my partner and his wife all sat in their living room watching it and I could tell he was so turned on. I even offered to suck his dick while he watched. I'm never too shy to show off what I do!
Sexcraftboobs Do have a boyfriend, or are you married?
Aeryn Elise I'm in an open relationship with my camming and business partner, Luca. We're swingers, so I guess you could say I have a lot of boyfriends!
Sexcraftboobs What do you do when you not modeling? How is a normal day in your life?
Aeryn Elise If I'm not modeling (or shooting my own content), I can most likely be found editing clips and photos or promoting everything on social media. I'm a workaholic. I really enjoy exercising, too, so I take breaks to do yoga, Pilates, and weight training. I also like to cook, bake, dance around like a goofball, and binge watch Netflix.
Sexcraftboobs What is your bra size? When did your breasts start to grow? How was it back then?
Aeryn Elise My bra size now is 32HH. I honestly don't remember a time when I didn't have breasts. I know when I was in 2nd grade my mom told me we were going to have to do something because they were bouncing! I got my first real bra then, and I wore one daily until earlier this year. I read that going braless is actually beneficial for breast health, so I quit wearing them except to workout.
Sexcraftboobs How often do you meet fans in public? How do they react? Any conversation so far?
Aeryn Elise I've actually never met a fan in public! When I worked in sales I had a client who swore up and down that he recognized me from somewhere, but he never mentioned the name Dulcinea. I would love to meet fans, though. Maybe one day!
Sexcraftboobs Do you sell bras and panties to fans?
Aeryn Elise Yes, it's in the works right now. I have several items to sell from my video clips that are currently available and few that are coming out soon. I'm going to offer them worn or messy, too! I'm so excited. It's pretty awesome to think about fans sniffing my panties.
Sexcraftboobs When doing webcam and skype shows, do you use a lot of sex toys? What kind do you use?
Aeryn Elise For my webcam shows I'll use a toy if it's part of a cum show countdown or something else I have planned. I do keep several close by so that customers can request them when we go private. I have a vibrating massage wand, a small G-spot vibrator, a sparkly purple dildo, a 7-inch realistic dildo, an 8-inch BBC dildo (which I used for the first time in an upcoming video clip!), a glass wand, and a handcrafted black onyx crystal dildo called a Chakrub. I don't use vibrators too often because I can easily cum from dildos or nothing at all! I taught myself how to do tantric, or "hands free", orgasms and they are so much fun. I can do a cum show with no toys at all!
Sexcraftboobs Would you ever like to have guests come on your webcam shows?
Aeryn Elise I would love to have guests on my shows! I have a girlfriend who is trying to get into webcamming, so we've talked about doing girl-girl shows or possibly even a threesome show with Luca. I'm really into the "Fuck a Fan" clips, too, so I would totally be down for that.
For those who are new and unfamiliar with Aeryn Elise as Dulcinea, then I encourage you as a bbw fans to go check out all her exclusive contents over at XLGirls.com if you are definitely looking to see more hardcore action from her.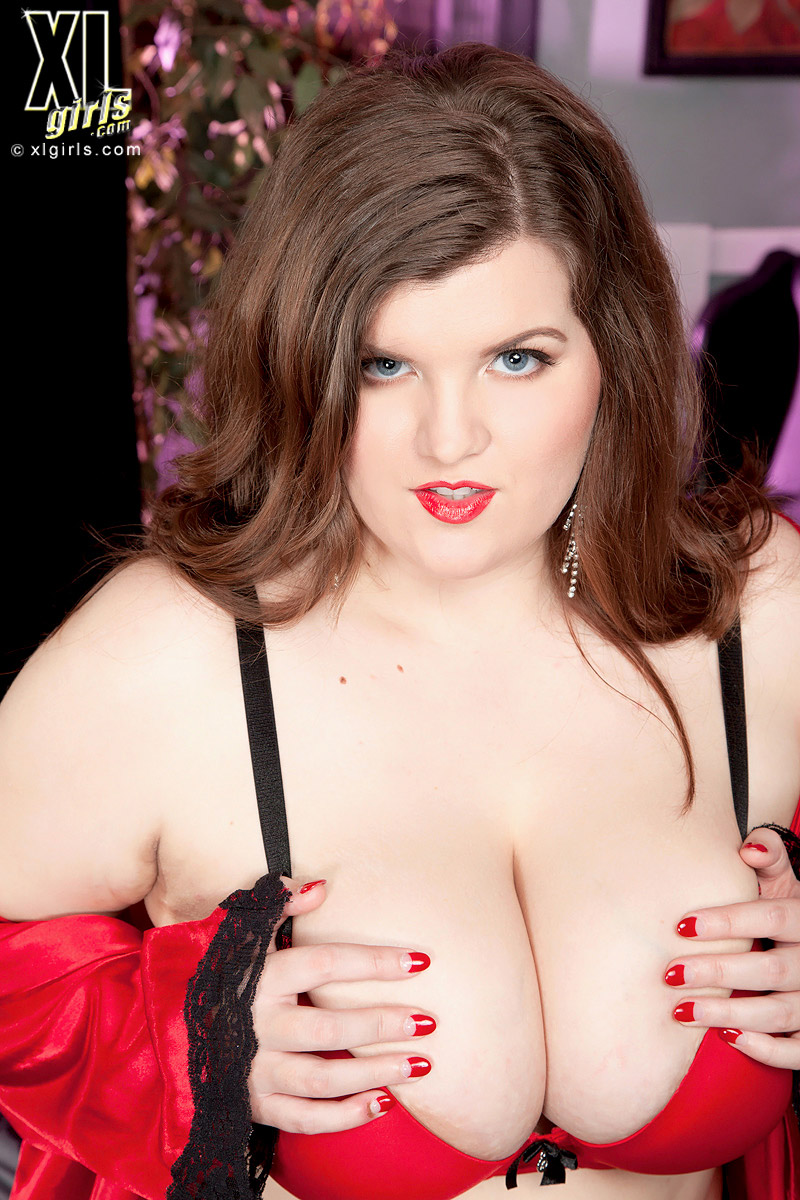 Sexcraftboobs Now you have done hardcore videos, but have you ever any anal scenes before? Do you like getting anally fuck on camera? Or that just not your thing?
Aeryn Elise I just did an anal scene for my membership website, which is launching later this month. It will be an exclusive video just for fans who join. Otherwise, I've never done an anal scene for a studio. I like getting fucked in front of a camera in general, so I may just try it next time I do a shoot! I'm up for anything, to be honest.
Sexcraftboobs Apart from anal, is there anything else do you prefer or like to prefer? Spit, swallow or facial?
Aeryn Elise There's not a lot that I won't do, or at least try. 🙂 I absolutely LOVE when guys cum on my face and tits. I like to swallow cum, but I usually let it drip out of my mouth or play with it if that's how he finishes after a blowjob. I also really like to eat pussy. I haven't been able to do that with any videos I've released, or shoot a girl-girl scene for a studio, but I absolutely love it.
Sexcraftboobs What about Interrracial, Orgy Group Sex, DP or Bukake?
Aeryn Elise Confession — I've never done interracial. Ever. Like, not even in "real life". It is a HUGE fantasy of mine and I recently bought an 8-inch BBC dildo just to see if I could handle it. It's definitely on my list, so stay tuned! As for group sex, I love it. I prefer to fuck in groups when I meet other swingers. Being alone with someone else has its perks, but there's just something incredible about everyone being together. One of the hottest things I ever experienced was when a girlfriend of mine was sucking Luca and her husband's cock at the same time, and I watched her suck their dicks while I was eating her pussy! It was so awesome! DP is kind of like interracial for me. I've wanted to try it for such a long time, but it's still on my list. I would do DP with another guy face fucking me, honestly. The more the merrier! So I guess we'll add gang-bang to that list, too. Since I love when guys cum on my face, bukake is a huge fantasy, as well. I would love to do like a 5 guy gang-bang where they each take turns and then they all cum on my face and in my mouth at the end. Can you imagine?! I would cum until I couldn't stand up.
Sexcraftboobs Do you like titty-fucking?
Aeryn Elise I love, love, LOVE titty-fucking! I'm always so surprised by how many guys have never tried it. I met a guy once that was really into it, and I showed him all the different positions you can do, and finally he straddled me and was squeezing my tits while he was fucking them. I asked him if he was going to cum on my pretty face and, sure enough, he exploded! Which is definitely one of the major reasons I love to titty-fuck — for the cumshots.
Sexcraftboobs How do you masturbate?
Aeryn Elise I like to edge. The build up creates an epic orgasm…or two…or several! Edging is how I learned to do "hands free" orgasms. I usually just use my fingers. I like to tease and play with my clit a lot, and then I'll put one finger inside my pussy and tease a little that way, and then go back to my clit. I can handle two fingers, but I really just prefer the one. Sometimes a dildo is too big depending on how long I've teased and how tight my muscles get. It never takes me long, though. I'll play like this for ten minutes or so and then all I have to do is rub my clit for a little while or finger fuck my pussy a little harder and I'll cum. I usually like to have around five orgasms when I masturbate. It's like cardio.
Sexcraftboobs What are your sexual fantasies about?
Aeryn Elise Oh wow…I could talk about my fantasies for days! I'll pick one or two to keep this interview reasonable, though. The most recent one includes Tarzan because, um, dayum…that body! I've been madly obsessed with Alexander Skarsgard for years, so when I read that he trained for months to get that role I walked into the theater wet. There's a scene when he meets Jane for the first time, and he's completely naked and has dreadlocks to his shoulders. He's like a wild jungle beast so he moves like an animal and doesn't speak. I'm pretty sure I audibly sighed in the theater! The things I would let that man do to me are unspeakable. I should have just masturbated. Which brings up another huge fetish of mine — exhibitionism. I lose myself if someone is watching me. It's like I tap into some sort of space in my head where there are no limitations. I love it. I have the most intense orgasms when I'm being filmed or someone is watching me in an orgy. I also have many more — BDSM, being fucked by a stranger, fucking a camera guy, an all-girl orgy, fucking a transsexual, it goes on and on.
Sexcraftboobs If you had three wishes, what would you wish for?
Aeryn Elise I would wish for a yacht to sail around the world, a lot of sexy women to party with me on my yacht as we sail around the world, and an endless supply of cash to fund our many escapades. Okay, I just want to be Jordan Belfort.
Sexcraftboobs Is there any busty or bbw porn star or camgirl you admire?
Aeryn Elise I'm a huge fan of Gianna Michaels. She was one of the first porn stars that I really got into because she was curvier, which I think I sort of identified with. I also really like Tiggle Bitties and Sarah Rae. They both have such fun personalities, and Jennica Lynn never disappoints.
Sexcraftboobs What is your short-term and long-term goals inside modeling and outside?
Aeryn Elise My short-term goals for modeling are to start working with studios again. Since losing weight, I'm hoping to look into a few more opportunities. I'm not sure if I'm still considered BBW, which doesn't matter to me, but I'm a lot more confident now so I would like to see what else is out there. Outside of modeling, I'd like to grow my membership website with my own content and start doing custom requests full-time. I love that porn can be so personalized, so I would love to expand into that market. Luca and I also dream of moving back to Los Angeles and opening a sex shop filled with fetish gear, toys, lingerie, and DVDs galore! I think people would like to shop with an actual porn star, don't you? In addition to that, we'd love to start our own studio and focus on new frontiers of porn like virtual reality. I'm also working on writing my first erotic novel. Who knows? I'm dabbling in a lot of different things but one thing's for sure, I'm keeping it sexy.
Sexcraftboobs Have you ever got any proposals from any adult studios or photographers?
Aeryn Elise I just launched a new ad on the job hunting website SCORE found me on and I've received a few offers. I'm discussing shoots with a few of them, but I also plan to apply to other studios on my own once I get published again.
Sexcraftboobs How do you promote yourself?
Aeryn Elise I started a Pornhub account to interact more with fans and it's been a great source of traffic. I post longer previews of my video clips there along with pictures. People can vote and comment on my content, which I love! I also promote through twitter. I recently learned how to do teaser videos, so I'll post those along with GIFs and screenshots from my clips.
Sexcraftboobs So what can fans expect to see from you this year?
Aeryn Elise They can expect a LOT more action! I'm hoping to shoot with at least one studio this fall and hopefully get booked at a few more early next year. I'm launching my membership website later this month which will have all of my videos plus exclusive clips, full XXX hi-res photo sets, and live cam shows that are free for members only! In addition, Luca and I will be doing couples cam shows on Chaturbate, Bongacams, and iFriends. I will also be working more on custom orders through Extra Lunch Money and Customs4U.
Sexcraftboobs Do you have any random thoughts?
Aeryn Elise At one point, a few months ago, I had a very serious discussion with my doctor about breast reduction surgery and I am SO GLAD I didn't go through with it! Aren't you? 🙂
Sexcraftboobs Is there anything you would like to add for fans reading this interview? Any final words?
Aeryn Elise I love you guys. Whether you've been with me since the beginning or you're just now learning about me, I appreciate you. I truly care about providing quality content and being authentic, which is part of the reason I changed my name. I wanted to reflect that I feel like a better version of myself — healthier, happier, and much more HORNY! I hope you're just as excited as I am about what's in store. I promise, I never leave anyone unsatisfied.
Like as before you can this gorgeous bbw porn star on twitter, @AerynGasm to learn more about her and be sure to check out her profile over at Manyvids.com and get 15% off on all her original contents by using the discount code Aer4726 if you are definitely a big fan of hers.
Here is a special video teaser from the lovely Aeryn Elise to sign this interview off, enjoy!
***NEW VID*** dropped today on @manyvids!
My first #BBC #dildo EVEERRR!
Watch me #squirt >> https://t.co/sxuU2rbHW5 pic.twitter.com/Vj4xFx3WhO

— Aeryn Elise (@AerynGasm) September 9, 2016