Mischievous Kitty Intro & ShaundamXXX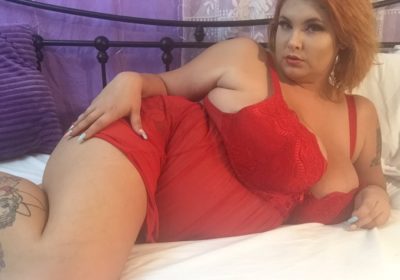 Best knowns for her voluptuous plumped assets, Mischievous Kitty is a bbw camgirl who has made a name for herself in the past year or two by doing a lots more then just putting on a great webcam show to gains popularity by fans. Like with many of today's models in the industry, she aims to forge her own brand of porn by producing her own originals contents which has caughts the attention of not only more fans like myself buts also other models and even some male talent who would like to work with her. So thats being said, her popularity has taken her to sensational status as she aims to expand upon it even further with studio collaborations.
Furthermore, bbw fans likes myself are so eagerly waiting and hoping to see her collaborate with a few major porn studios to produce new exclusive contents for them which would most definitely help further expand or boost her growing popularity. With beautiful huge tits and a nice round curved ass, the lovely Mischievous Kitty definitely knows how to uses these voluptuous plumped assets to her full advantage to get everyone attention from boob and bbw fans to horny pervs alike in a mere instant when it comes to pleasing those before her. There is no doubt in my mind that those plumped assets of hers would so definitely make any guy dick hard before her in a mere instant.
To my knowledge, she indeeds shows potential as a model who likes many of today's models definitely knows how to makes a name for herself by forging her own brand of porn, giving bbw fans likes myself whats they really wants to sees from her. You can follows this very so gorgeous bbw camgirl on twitter, @MischievousKitty to learn more about her and be sure to check out her profile over at Manyvids.com for original contents if you are a big fan of hers or just a fan of beautiful plumpers.
And be assured that an exclusive interview with the lovely Mischievous Kitty is in the works, so better stay tune here at Sexcraftboobs.com for that if you are definitely a big fan of hers.
Further expanding this article, I know I have not talked much abouts the awesome ShaundamXXX who continues to expand his own brand of porn and gain further popularity from it by fans that are definitely looking to sees something new from him. And not only thats, he also still continues to be supportive to Sexcraftboobs.com and appreciate the work I put into these articles and interviews which so definitely helps gain the blog site further popularity by fans who looking for new updates within the porn industry. Apart from thats, ShaundamXXX shows no signs of slowing down whens it comes to further expanding his growing wide popularity.
So far this past couples of month, he has attended to this year Exxxotica Expo and has done a second interracial collaboration with the lovely Kamille Amora which is most definitely worth checkings out for anyone who enjoyed their previous collaboration. As a male performer, ShaundamXXX continues once again to use his rock hard dick to work with some of the most so gorgeous models in the porn industry from average, big breasted to plus size alike to produce new original contents especially for interracial fans which is what gains him wide popularity. There is no doubt in my mind that all of his latest updates would definitely makes any guy dick hard or make any girl or woman horny as well as sexually arouse.
To my knowledge, he indeeds continues to gives fans like myself what they really want to see from him which is more collaboration with our favorite big boobs and bbw models like the lovely Sofia Rose and Lila Lovely (in his holiday threesome video) to produce more new original contents. Like as before you can follows him on twitter, @Shaundam to gets the latest updates and be sure to checks out his official website, ShaundamXXX.com for originals hardcore contents if you're a big fan of his work or just a fan of interracial action.
And be sure to check out my Exclusive Interview With ShaundamXXX to learn more about him if you are definitely a big fan of his work.