Exclusive Interview With J Thick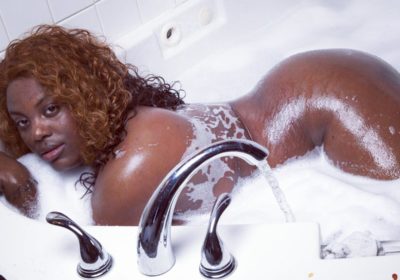 Earlier this month in a previous article, I talked about the lovely J Thick (or Miss J Thick) who is a gorgeous ebony bbw porn star that's best knowns for her voluptuous curved assets which she of course uses to gains wide popularity by fans. But so far however, there hasn't been anything new from her as of late but she is still making somewhat plans to collaborate with more porn studios throughout this years to helps further expand her popularity to becomes an instant new sensation. On top of that's, she also aims to do lots more then just collaborating with adult studios which helps to please many fans before her.
With beautiful huge black tits and a nice round ass, J Thick continues to use these voluptuous curved assets of hers to get everyone attention from boob and bbw fans to horny pervs alike in a mere instant when it come to pleasing those before her. In this exclusive interview, the lovely J Thick finally reveals all and tells us whats her plans are within the porn industry as bbw fans are eagerly wanting to know the answers whiles hoping to see more hardcore action from her this year. As mentioned before, there is no doubts in my mind that those ebony curved assets of hers would definitely make any guy dick hard before her in a mere instant.
To my knowledge, she indeed's still shows potential as a model who is determined to get her name out there especially afters collaborating with a porn studio like BuddhaBangXXX.com to gains popularity by bbw fans that are always looking to sees something new. Like as before you can follow this gorgeous ebony bbw porn star on twitter, @missjthick to learns more about her and get the latest updates if you are a big fan of hers or just a fan of beautiful curved plumpers, in the meantime here is my exclusive interview to leave you satisfy at the end of the day.
As her popularity continues to grow, J Thick is definitely looking to do a lot more this year by simply giving bbw fans what they really want to see from her which is more hardcore action.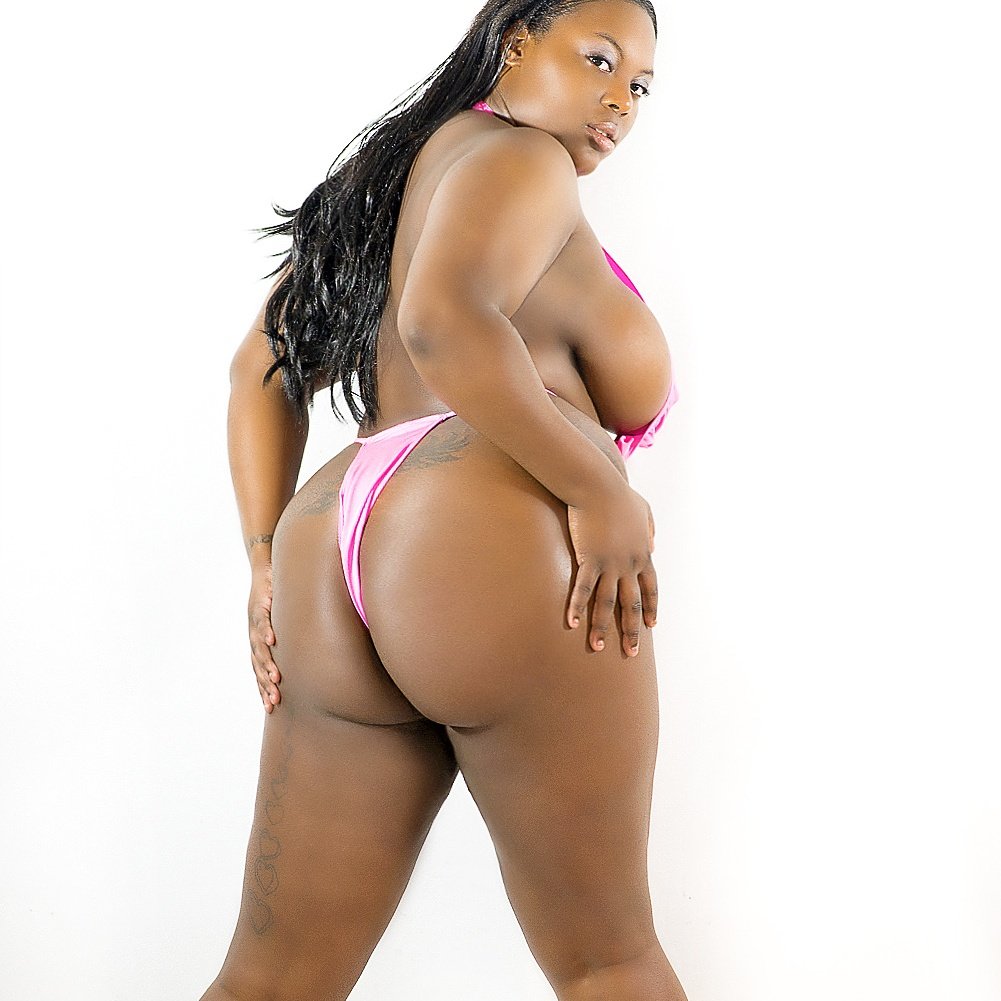 Sexcraftboobs So where are you from?
J Thick I'm originally from Oklahoma.
Sexcraftboobs What have you been up to lately?
J Thick I've been working very hard just trying to stay relevant and always trying to up my game in terms of me as a model and adult entertainer.
Sexcraftboobs How long have you been modeling? And when and why did you first decide to model?
J Thick I began doing runway and catalog work as a teenager, but growing up, I was always intrigued by the models I saw in music videos and in urban music magazines which made me start doing eye candy modeling in 2011.
Sexcraftboobs Have you done any webcam and skype shows before?
J Thick Yea, I still do webcam shows every once in a while….. I never turn down a webcam appointment if I can help it.
Sexcraftboobs Have you watched any porn before your modeling career? If you do it? How often?
J Thick Actually, I have been watching porn since I was in the 3rd grade thanks to good ole cinemax, sneaking my older brothers tapes, and HBO late night….. I don't know if that's a good or bad thing but I was always fascinated by pleasure and it helped me discover what pleases me sexually as well. My high school sweetheart and I also were fascinated with the "BOOTY TALK" porn series in which introduced me to porn with more blacks and women like myself whom were more thick. Now a days though, I watch a clip every once in a while but it doesn't excite me like it use to anymore.
Sexcraftboobs What kind of personality do you have as a model?
J Thick I have a very optimistic and charming personality I would say. I just put myself out there to people as being me, a real person that doesn't think they are too good and I never put myself in a category as a "celebrity".
Sexcraftboobs Do have a boyfriend, or are you married?
J Thick I am currently single, with some prospects on hand but truthfully nobody has stepped up to the plate and claimed me so feel free to shoot your shot.
Sexcraftboobs What do you do when you not modeling? How is a normal day in your life?
J Thick I work as a cook for a chain of hotels, which takes up a ton of my time actually.
Sexcraftboobs What is your bra size? When did your breasts start to grow? How was it back then?
J Thick I am size a 40DDD last time I was measured and I have had breasts since I was in the 2nd grade which was traumatic at times and it took a roll toll on my body image and self esteem them. I'm from a generation that was the start of all this extreme and fast growth in kids, so by the time I was in 3rd grade other girls were coming to my school with full C cups. I didn't get to a C cup until I was in middle school.
Sexcraftboobs Now you have a nice round ass, can you measure how big your ass is?
J Thick I think I just officially became apart of the "50" inch ass club this year! 😛
Sexcraftboobs Do you sell bras and panties to fans?
J Thick I haven't yet, but if inquired about I definitely would! 😉
With such potential to become an instant sensational, J Thick has definitely develop a cult following of bbw fans who would certainly love to see her do lot more especially on a mainstream professional level.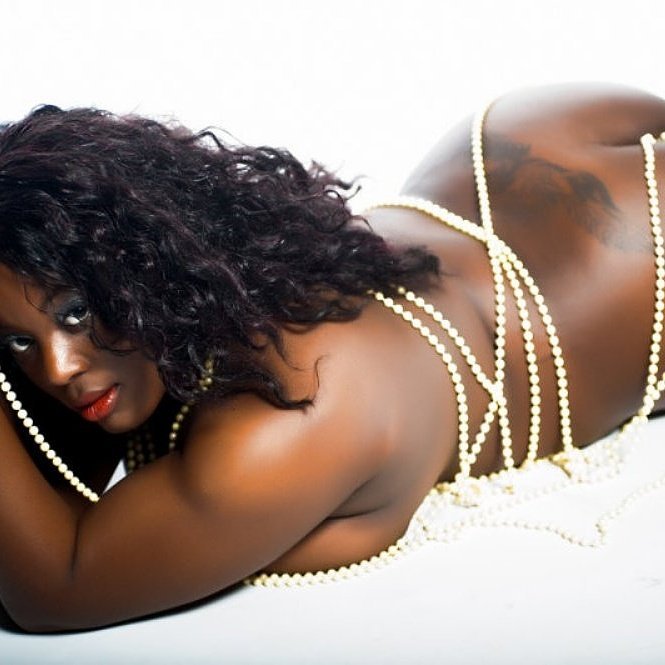 Sexcraftboobs Now you have done boy/girl and hardcore videos, but have you ever any anal scenes before? Do you like getting anally fuck on camera? Or that just not your thing?
J Thick Every scene I have done has included anal, but I personally don't prefer it.
Sexcraftboobs Apart from anal, is there anything else do you prefer or like to prefer? Spit, swallow or facial?
J Thick I love pleasing a person in general, however that may be, I love giving oral to both guys and girls, I love cum! I love it on me, inside me and I love to swallow! 😛
Sexcraftboobs What about Interrracial, Orgy Group Sex, DP or Bukake?
J Thick I'm down for it all, especially a gangbang….. I would love to do a gangbang scene! 😛
Sexcraftboobs Do you like titty-fucking?
J Thick For me, it does nothing for me, but I'm down for it. 😉
Sexcraftboobs How do you masturbate?
J Thick I don't masturbate a lot, but when I do it's brief and I usually just play with my clit but honestly I love some good nasty phone sex! 😛
Sexcraftboobs What are your sexual fantasies about?
J Thick I mostly fantasize about being taken over and dominated with some rough and extreme sex or doing the same to another with a strap on. 😛
Sexcraftboobs If you had three wishes, what would you wish for?
J Thick To have the body I dream of forever, to have a cure for all ailments available to all and to pay off all debts/bills/and always have available money for what I want (I hope I don't sound too shallow).
Sexcraftboobs What is your short-term and long-term goals inside modeling and outside?
J Thick My goals both short and long term involve me becoming one of the world's most well-known models. 🙂
Sexcraftboobs Have you ever got any proposals from any adult studios or photographers?
J Thick I can't count how many proposals I've gotten from studios/photogs/companies, but I didn't see them as lucrative or benefiting me.
Sexcraftboobs How do you promote yourself?
J Thick I'm a social media queen! Everything I need to get out, I post it like crazy for all to see and respond. 😛
Sexcraftboobs Is there anything you would like to add for fans reading this interview? Any final words?
J Thick I would just like to thank everybody who supports/believes/loves/even those who hate me because all those people are truly the ones that keep me motivated! I greatly appreciate all that! 🙂 😉
Like as before you can follow this gorgeous ebony bbw porn star on twitter, @missjthick to learn more about her and get the latest updates if you are definitely a big fan of hers.
Here is a special hardcore teaser of the lovely J Thick from her collaboration with BuddhaBangXXX.com to sign this interview off, enjoy! 😉