Exclusive Interview With HairyPlump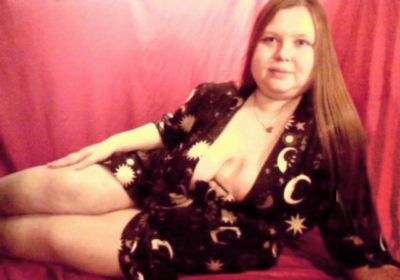 Best known for her voluptuous plumped assets, HairyPlump is a bbw camgirl who been making a name for herself as of late by producing more of her own original contents to helps gains furthers popularity by fans that are always looking to see something new. Looking to build up her own brand, she continues to produce more contents ranging from solo and girl/girl videos to boy/girl action which would surely please any fan who looking to get his money worth to sees something new from her. That being said, she is still going strong with her contents and will continues to makes more of them to pleases her fans as wells as draw in newcomers.
With beautiful big boobs and a nice round huge ass, HairyPlump knows how to use these so voluptuous plumped assets to her advantage to get everyone attention from bbw fans to horny pervs alike in a mere instant when it so comes to pleasing those before her. In this exclusive interview, the lovely HairyPlump finally reveals all and tells us what her plans are in the porn industry as bbw fans are eagerly wanting to know the answers while hoping to see more boy/girl action from her. There is no doubts in my mind that those plumped assets of hers would definitely make any guy dick hard before her in a mere instant.
To my knowledge, she indeed shows potential as camgirl who is looking to makes a name for herself by producing more original contents to gain further popularity by bbw fans that of course are always looking to see something new for a change. You can follow this gorgeous camgirl on twitter, @HairyPlumpBBW to learns more about her if you are a big fan of hers or justs a fan of beautiful plumpers, in the meantime here is my exclusive interview to leave you satisfy at the end of the day.
And be sure to check out HairyPlump profile at Manyvids.com for all of her original contents if you are definitely a big fan of hers.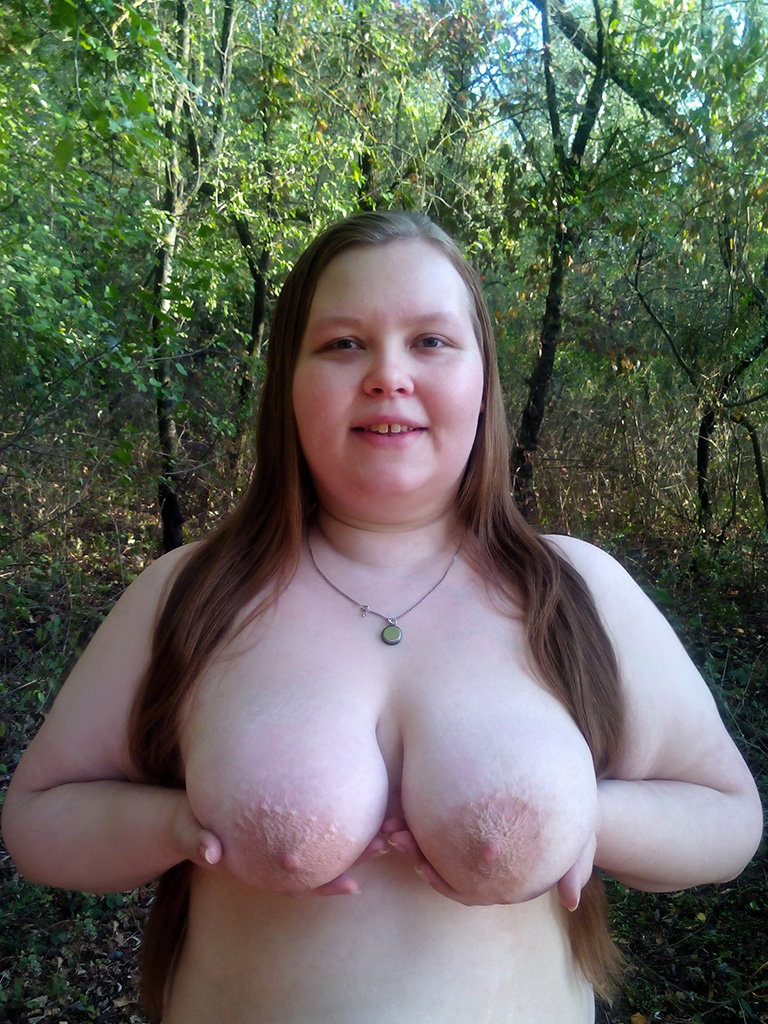 Sexcraftboobs So where are you from?
HairyPlump I live in Moldova now, it's a small and very beautiful country in Eastern Europe. I was born in Ukrainian USSR, and also lived in Russia. I lived for some time in Turkey, Greece, and Spain, but I like the country I live now most.
Sexcraftboobs What have you been up to lately?
HairyPlump Oh, I'm into so many things! By the way, my main field of work is PCB design, for industrial automation mostly. But I live in the countryside and work mainly from my home, sometimes going to the work related trips when it's critical to get "on the ground". I also work in web-sites building team, I choose this as my second work because it can be fully remote, so if you need help of not only highly skilled specialist, but also hot and good looking one, you're welcome to contact me. 😉 I also translate from English and write lessons on HTML/CSS for online magazine, and I do some work with content for some web-sites. Oh, and don't forget my naughty side! 😉 I perform in webcam-chats sometimes, in winter mostly, when I have time for it, and this year I've started to make solo, couple, and girl/girl videos! I write about it on my twitter, @HairyPlumpBBW.
Sexcraftboobs How long you have been modeling? And when and why did you first decide to model?
HairyPlump I'm not a professional adult model. I make only solo videos or with people who are really close to me. When I was a child, I've dreamed of being an actress, but then I realized, that actresses must show passion to the actors, who wasn't chosen by them. And I've decided, it's not for me in this case. But when I grew up, I've found out, that in amateur adult movies you can be with those who you really enjoy. 😉 I was recording some private sessions and making some promotional shoots almost from the beginning of my webcam career. But this year it made a turn. When I worked in Greece, I had a hot girlfriend, her nickname is NinaDoll, her twitter is @NinaDoll_BBW, we were webcamming together for a short period of time. Then I've moved back and she moved away, too, but we were staying in touch. And to be honest, a piece of my heart will always be with her… This year she proposed me to meet and shoot in a breastfeeding video together, because she's got a custom order. I was incredibly happy! How could I say no?! And we've done it! And even much more than one custom video! We've filmed also breast milk squirting and lots of other things, including lactation. There is still a lot of video material from that time and I'm doing my best to make really hot videos from it! So stay in touch for the updates! 😉
Sexcraftboobs Have you ever done webcam and skype shows before?
HairyPlump Performing in webcam chats was never my only work. I cannot consider webcamming as a job, because when I work, I know what I need to do and what I'll get after I do it. And chat-hosting is more like fun, which can bring money. I started in 2009. At the time I didn't have a lot of work, so there was plenty of free time and I was searching for something to do. And I've seen webcam sites where hot girls make their viewers happier and received rewards for it! Oh, what can be better? 😉 And I've started to perform in my free time. By the way webcam chats don't like when hosts webcam from time to time, so there are always some problems for me, but making my loyal fans happy and satisfied makes up for it! Again, I tweet about when I plan to be online or when I broadcast my past sessions on my twitter, @HairyPlumpBBW.
Sexcraftboobs Have you watched any porn before your modeling career? If you do it? How often?
HairyPlump Sure! I think it's hard to find a man or a woman who doesn't watch some porn. 🙂 I was watching porn mostly before I masturbate, when I was single or when I was away for work. I'm always into big busty ladies, but I also had periods of interest in hentai, gay, bdsm, trans, to name a few genres. Now I watch porn not only for my pleasure, but to find out what's hot, how different poses and actions look on the screen and what viewers like. It's hard to say how often it happens, sometimes several times a day, and sometimes my vanilla works fuck my brain out so good, I just want to sleep for a week in a row. LOL!
Sexcraftboobs Do have a boyfriend, or are you married?
HairyPlump I'm in a steady relationship. We help each other a lot in all aspects of our life, and we were camming together sometime, and now we make couple videos, too.
Sexcraftboobs What do you do when you not modeling? How is a normal day in your life?
HairyPlump Oh, it's easier to say what I don't do. 😀 I work mostly as a freelancer, so I almost always don't have a hard schedule. So if the weather is adequate, I love to swim in a lake nearby, this year I've swum up to 3 150km (1.7nm) a day at once. When the weather is cooler, I love to go for a walk in the forest, I walk 5-15km (3-9 miles). I also have some things I need to do by my house and garden. And I have cats, lots of them 🙂 I also enjoy reading, watching films, playing video games, spending time with my friends and close ones… And of course I'm studying to be the best in all I do! So I don't have normal days. 🙂 Each day is different, I'm always very busy and I enjoy my life in every way I've got! 🙂
Sexcraftboobs What is your bra size? When did your breasts start to grow? How was it back then?
HairyPlump Oh, bras are my painful spot. 🙂 My sizes by charts are 44G in US sizes, 105G in European sizes now. But sure I put on all that are at least hiding my nipples and areolas, no matter what's the size. LOL! My breasts started to grow when I was about 11, it wasn't fast, and when I was 13 I had a C cup, which a lot of teenage girls dream of. 🙂 I sure found how I can use this ability, most men around thought by default that I was pretty and silly, and most women envied my bust, and thought I was just silly and fat. LOL! And I was dreaming about beautiful bras I'll buy to put on my big breasts when I grow up. 🙂 I had several I really liked, I use them even now for comparison shows, when my viewer ask me how my today's size compare to more common bra sizes. And when I was 19, all of a sudden, my breasts started to grow again, very fast this time, and my cup became E in US sizes. I live in a country where most women's height and weight are not very big, so it's pretty hard to find clothes for height 5'9″ or 175 cm and all my beautiful curves, especially huge heavy breasts. So all my dreams about buying beautiful bras were in vain. 🙁 And good bras for me cost a lot more, have less design variants and it's not possible to try them on before buying, I have to order them online mostly. 🙁 And the last time my breasts grew, when I was about 28, I was webcamming a lot those days, and it became hard to do shows in my bras. Anyway most men cannot see if the bra fits, or is it smaller or bigger than needed. And of course what matters most is the proportion: how big are the breasts in comparison to head, height and other body parts. So bra sizes are not really important. But I know famous adult models, who exaggerate their bra size a lot, and fans believe it, maybe because they like big numbers and letters. 🙂 So I want to ask all to enjoy how the breasts look, not how difficult it is to find a bra for them! 🙂
Sexcraftboobs Do you like to sell bras and panties to fans?
HairyPlump I live in the country with pretty high postage rates, so I don't plan on selling my things. Especially because to receive or to send a parcel I have to go to the city from the countryside I live in and that is time-consuming. So, I don't think the price will be reasonable, considering "hidden expenses". But I'll consider any offers. 😉
Be sure to check out HairyPlump and NinaDoll collaboration at Manyvids.com if you are definitely a big fan of these two gorgeous bbw camgirls.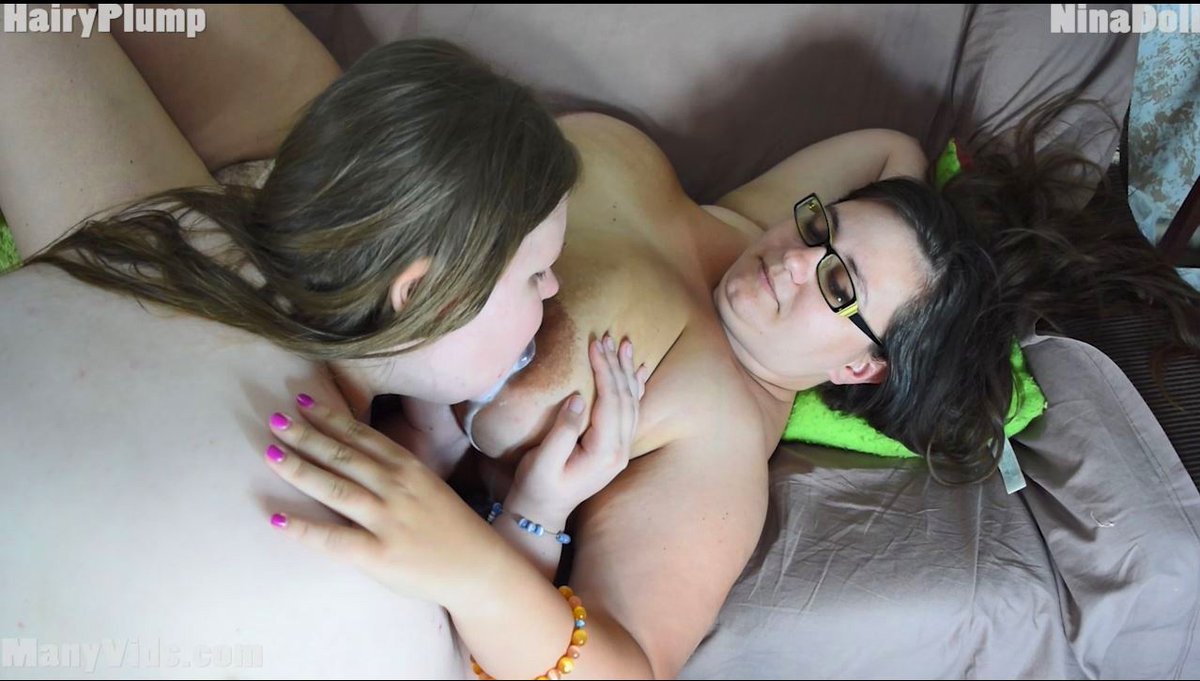 Sexcraftboobs Are you planning to do more softcore and boy/girl videos?
HairyPlump Sure! I hope I'll do some next month. I have lots of ideas for solo and boy/girl videos. And I dream about making more girl/girl videos with my adorable NinaDoll. I tweet short previews of my videos on my twitter, @HairyPlumpBBW.
Sexcraftboobs Do you like titty-fucking?
HairyPlump I like how it looks and feels and plan to make such videos with my boyfriend and solo with my toys.
Sexcraftboobs How do you masturbate?
HairyPlump I like to cum from different actions, I love to squirt, I enjoy anal and double penetration, I like vibrators, but when I'm alone and just need to blow off some sexual steam, I squeeze my legs or even tie them up and cum fast this way. I have some videos of me masturbating on HairyPlump.Manyvids.com and HairyPlump.com/Video.
Sexcraftboobs What are your sexual fantasies about?
HairyPlump I have some different fantasies. 🙂 One that I wasn't been able to bring to life is sex on a working desk, like in the office, maybe because I don't have an office job. 😀 And I plan to film some of my fantasies, so stay tuned! 😉
Sexcraftboobs If you had three wishes, what would you wish for?
HairyPlump "The one thing we're all waiting for, is peace on earth and an end to war"… If it's too big, then, first, I'd wish to have no need in food, sleep, and similar physical needs, so I'd have more free time, which I am in constant need of. 😀 And, second, I'd like much more days with good weather when I can go for a walk in the forest or swim, and when it rains in the late evening or night, and the next day sun is shining again. And last, but not least, to live a very long, interesting life in good health, there are so many things I want to get done!
Sexcraftboobs What is your short-term and long-term goals inside modeling and outside?
HairyPlump In the nearest future I'd like to finish mastering videos I've already filmed with my gorgeous girlfriend, NinaDoll. Then I'd like to film more solo and couple videos with my boyfriend, Jack and to perform in webcam chats more often. I have so many ideas and so little time to embody them! Hope, we'll meet again with my stunning NinaDoll someday to film even more, too! I have plans on development in my twitter, @HairyPlumpBBW and personal blog. And of course I plan to be active on Sexcraftboobs.com/Forum! Outside adult industry I plan on mastering all I do and maybe finding other fields I'll be interested in. Life is so exciting, there are really a lot of things I haven't tried yet!
Sexcraftboobs Have you ever got any proposals from any adult studios or photographers?
HairyPlump Yes, I get some occasionally, but nothing came out of it yet. My first proposal was when I was about 19, to film with my boyfriend. It was from local adult studio. I wasn't even webcamming at the time, but was very interested to try this, but timings and other details didn't go out well. Then I had a proposal from Russian studio, which shoots natural girls, especially big breasted and natural hairy ones, but I wasn't in Russia at the time, so nothing came out, too. And of course I had a proposal from my delicious girlfriend NinaDoll, who is the DivineBreasts star, when she needed to make girl/girl breast milk focused video, but we live far away from each other, in different countries now, so it's very hard to meet and we hadn't manage that time in time. But we have met and filmed this year at last. 😉 These were the offers I was really interested in. I sure receive some proposals from scouts for adult studios, but they weren't as exciting as these.
Sexcraftboobs How do you promote yourself?
HairyPlump I promote myself mostly through twitter, @HairyPlumpBBW now. And, of course, I participate in different events, like contests and parties at the sites where I webcam or post my videos. I hope to promote myself on Sexcraftboobs.com/Forum too!
Sexcraftboobs Do you have any random thoughts?
HairyPlump I love to participate in the adult industry! It feels great to make my viewers happy and satisfied! 😉 Especially while making myself satisfied, too!
Sexcraftboobs Is there anything you would like to add for fans reading this interview? Any final words?
HairyPlump I'd like to thank all who support me! All the attention I get gives me aspiration to go on and do more! You're welcome to follow me on twitter, @HairyPlumpBBW, where I tweet about all my adult related stuff, to enjoy my solo, girl/girl and boy/girl videos, including free previews and free nude 4 minutes solo video on HairyPlump.Manyvids.com and to watch my recorded shows on Hairyplump.com/Video.
Like as before you can follow this gorgeous bbw camgirl on twitter, @HairyPlumpBBW to learn more about her and be sure to check out her profile at Manyvids.com for all of her original contents if you are definitely a big fan of hers.
Here is a special video teaser from the lovely HairyPlump to sign this interview off, enjoy!
I was so aroused to suck and milk dry my girlfriend's @NinaDoll_BBW lactating juggs! @voluptuousboobs @juggsbunny88 @mature_n_boobs @GanniFF pic.twitter.com/ixPvErK0oY

— HairyPlump (@HairyPlumpBBW) November 3, 2016