Exclusive Interview With Foxxxi Christina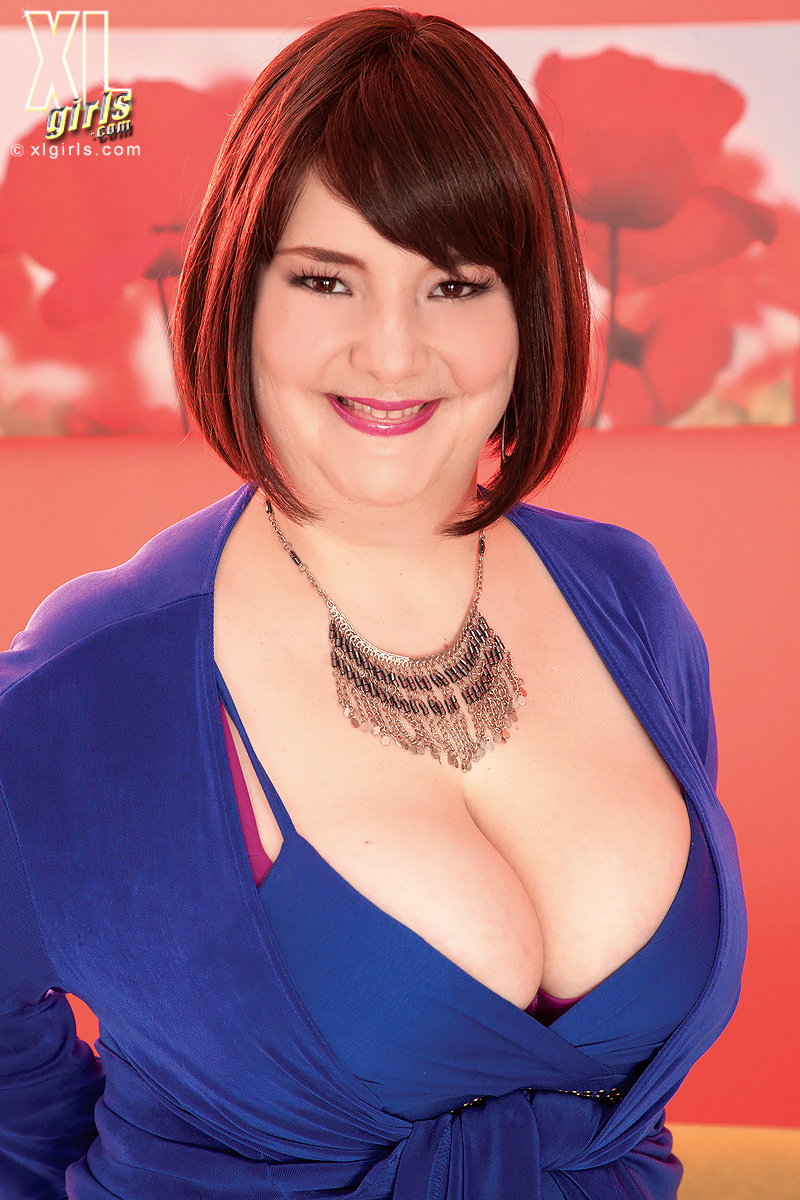 As you may know by now that bbw porn star, Christina Kline has resurface and is now on twitter as she aims to make big comeback after a long period of absence from the adult industry which many fans were wondering when they will see her again. Well, the wait is over and we can all expect to see her being more engage into porn then ever before which will definitely pleases longtime fans of hers as they all eagerly await to see brand new hardcore scenes from her pretty soon.
For many of you who are following her on twitter, she now goes under the name @foxxxiChristina and has already announced her return to porn but for some of you who are unaware of this, you all are in for a special treat today. In my exclusive interview with Foxxxi Christina, you will finally learn the real reason why this bbw is making her big comeback into the porn industry and for what dirty naughty future is in store for her longtime fans as well as new ones.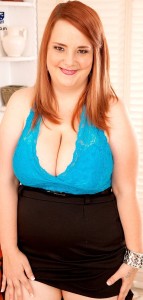 Sexcraftboobs So what have you been up lately?
Foxxxi Christina Shortly after my Eastcoastbooty shoot; life took a new path and to help my family I took a new job and stepped back from the xxx world. That job fell through and now I can go back to my passion and my true calling and career choice of XXX model and actress.
Sexcraftboobs Fans have not seen you lately on XLGirls or on any other adult sites. When will you model again or returning back to modeling?
Foxxxi Christina Definitely returning I hated having to take that time away, but you do what you have to for your family. 🙂 Ready to set my career off!! I am constantly filming, searching for talent, applying to sites, taking gigs as much as I can like TYGGIRLS.COM and a local shoot coming up. Going to be web-camming constantly that schedule coming soon cannot wait to meet the BBW loving community.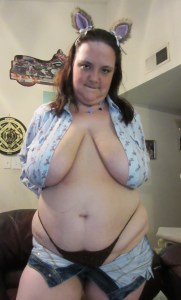 Sexcraftboobs When and why did you first decide to model?
Foxxxi Christina I always loved sex, men,women, couldn't get enough loved to show off my body and was always comfortable in my skin. At 18 I did private dancing, escorting and web chatting for an awesome income; I moved away from that went on with my life. The about two to two half years ago hubby showed me that The Score Group was looking for models and I should audtion. I did and plumperpass and eastcoastbooty kind of fell into place shortly after. I got porn star fucked and fell inlove with the industry all over again.
Sexcraftboobs Have you watched any porn before your modeling career? If you do it? How often?
Foxxxi Christina Oh yes, I was raised private school girl with lots of brothers. I stole porn magazines from my brothers and snuck in the shop my dad worked at. I watch at least 1 movie or clip per day or night usually more (inspiration and just love it) I have always loved sex to watch and especially to fuck or be fucked. I guess you say I am a XXX or Porn addict… 🙂
Sexcraftboobs Have you watched your own scenes?
Foxxxi Christina Yes, I have seen them all. My hubby loves the fact that he can jack off to the hot chick on the video and it's his wife getting nailed. I still find watching them kind of weird like out of body kind of thing-I guess. It is just kind of funny to watch myself fuck, you know? It does bring back awesome memories and naughty wet dreams.
Sexcraftboobs What do you do when you not modeling? How is a normal day in your life?
Foxxxi Christina Non modeling day I really don't have any. I am a workaholic that sense everyday I am either doing photos, videos, clips, social media or working out all for my career. But usually it goes like this I wake up early have breakfast with my daughter(6) take her to school, I either go to my "normal" 9-5 style job come home make dinner do homework,give her a bath read a book and put her in bed then spend time with my hubby. On non job days I try and book a b/g or other style shoot. Do some videos either way apply to jobs social media then cam at night. Busy busy girl but I love it!! 🙂
Sexcraftboobs What is your bra size? When did your breasts start to grow? How was it back then?
Foxxxi Christina I am an all natural 42G currently. I was about 12/13 years old when I jumped from nothing to a 36C and back then hated it. By the time I reached 16/17 I fell inlove with 38DD tits and used those babies to get anything I wanted from special treatment, gifts or all the cock I could fuck. Tits=Fun… still do! 🙂
Sexcraftboobs Have you met many fans, both in public and on social media? How do they react? Any conversation so far?
Foxxxi Christina Few message me on adultspace or facebook, but a local radio station interviewed me twice for there blood sex jail or fame series, so people approach me who recognize my voice. My old job male customers would recognize me and keep coming back or calling in orders. At my local watering hole (Tony's Tavern) a female patron offered me a drink if I would let her husband motorboat my tits and take a picture.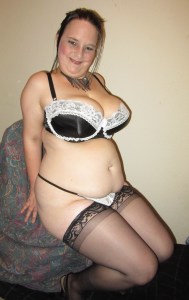 Sexcraftboobs What are your short-term and long-term goals inside modeling and outside?
Foxxxi Christina Short term- camming schedule set and happening, start a solid income through my BBW XXX work vids clips anything, More jobs and eventually my own site and fan-base. Long term A highly viewed site, steady fan base, recognition full time XXX employment. Hubby and I would love to have our own production company make all kinds of movies from XXX to horror give others a chance too, support the community…
Sexcraftboobs Does your husband have any interest in doing porn or becoming a porn star?
Foxxxi Christina No he's more behind the scenes. He's a huge xxx fan, but prefers to watch and direct. He produces runs the camera and edits my content…
Sexcraftboobs What is your favorite position when having sex?
Foxxxi Christina Love all positions, but favorite top 2 doggy style for pumping and deep penetration. 2 cowgirl i can grind my pussy while I control the depth and speed.
Sexcraftboobs What is your greatest sexual fantasy above all others?
Foxxxi Christina Really into "rape" porn recently love the being thrown around treated like a dirty whore. Like it rough make me your slut 🙂 Also, chikkan a japanese style where like 5-6 men molleste finger toy and fuck a woman alone on a bus, so many times till she's a sticky sweaty pile on the floor.
Sexcraftboobs Is there any busty model or bbw you admire?
Foxxxi Christina Marilyn Mason love her look name up for an avn super hot! 🙂
Sexcraftboobs If you have your own personal website, what will it be called?
Foxxxi Christina Foxxxi's Den
Sexcraftboobs You and your husband want to start your own production company, what would the name be it you have one?
Foxxxi Christina Foxxxi's Den Productions
Sexcraftboobs Have you ever got any proposal from other adult site?
Foxxxi Christina Yes, but nothing solid as of yet. Still working on it though. I am always taking offers and ready to work anytime.
Sexcraftboobs Is there anything you would like to add for the fans reading this interview?
Foxxxi Christina Yes, stay tuned I am back and ready to shine. I am constantly filming content I will be releasing really really soon. Follow me @foxxxichristina I am on adultspace, sexyjobs, contact me and we can definitely work something out. Too all my horny fan guys and gals to you I say "Cum and Get It". 🙂 😉