Emilia Boshe Returns To Scoreland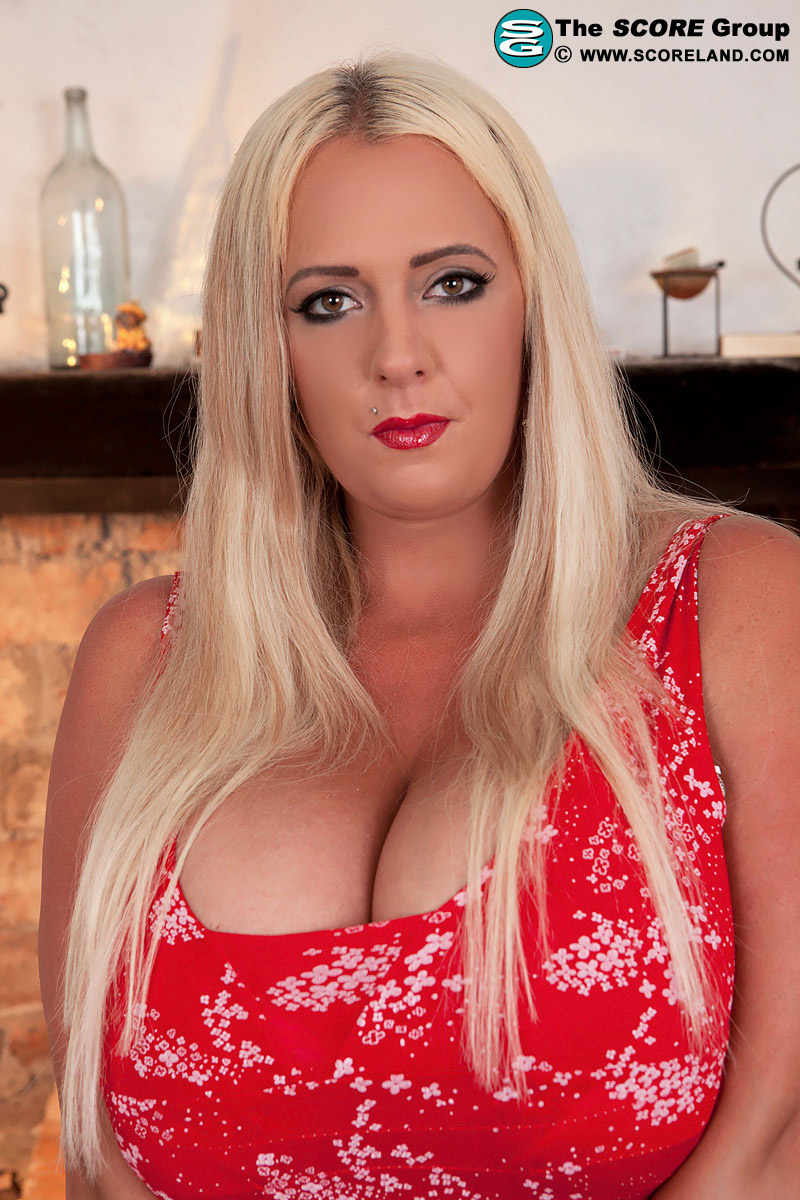 Its been a while since we last seen the german bbw porn star, Emilia Boshe at Scoreland as we were all surprised to see her make a comeback as she looks still real beautiful with her huge natural tits that would make any guy dick hard. In her latest softcore scene, we see her in a nice red dress as she jiggles her huge tits at us before stripping down, taking off the white bra and begins lotioning up those huge juggs as she squeezes and jiggles them while we all watch with a strong sense of horniness.
She then begins to rub at her soft pussy, getting herself horny for us as she squeezes and jiggles her huge tits once more throughout the rest of the scene, leaving us satisfy as we were all happy to see her back again at Scoreland and hope to see more scenes from her soon.
To my knowledge, I was very please to see Emilia back again and the scene was satisfying despite being average overall, I do feel that we might see her do more in the next scene while other are hoping to see her go full on hardcore soon. Although it maybe too early for anyone to think of that but it is a possibility, I do feel that after a few softcore scenes we may see something new from her, I can not say if it hardcore but we can expect to see something that will ensure to satisfy fans.
If you have not seen Emilia new scene on scoreland.com, I encourage you to go check it out if you are a big fan of hers, it will leaving you satisfied and wanting more, to see her doing more which we are all hoping for soon, so expect great things from her.
Photos from Emilia new scene at Scoreland