Diana Loving Finally Goes Hardcore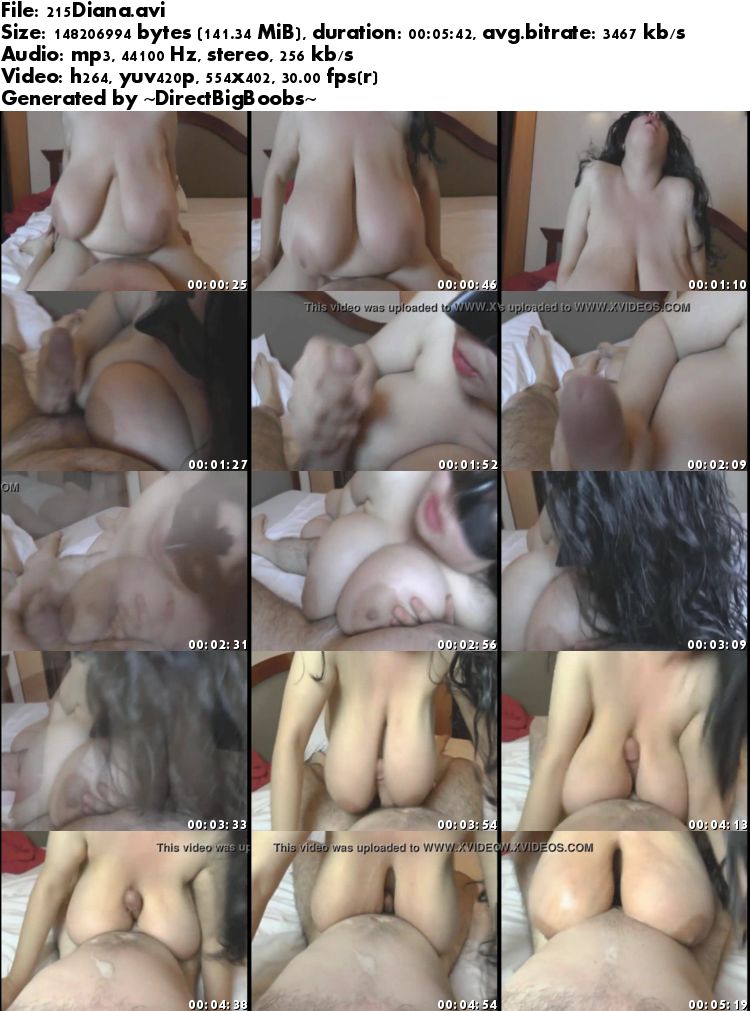 Two nights ago, I was surfing the internet for fresh new porn and updates on the usual sites as I found nothing new at that time. However when I checked one of the porn tube sites, I suddenly discovered a clip on xhamster.com that had a mysterious masked bbw with huge natural boobs which seem so very familiar to me. While this masked bbw started fucking some chubby stud who was also wearing a mask, I suddenly realized by the title on the clip that those huge natural boobs belongs to softcore porn star, Diana Loving.
Diana Loving before her hardcore debut, photo originated from her own website that is now officially shutdown, to see the rest of this set check out at chubbyparade.com
Diana showing off her huge natural boobs at Scoreland and XLGirls. Before and after Score, she also appeared other sites such as Silicone Free, Divine Breasts and Big Bra Owners.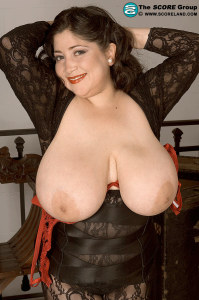 Diana wearing Boobster t-shirt while doing a webcam show on her website and imlive.com. If anyone knows that she is still doing cam show please let me know at the comment below.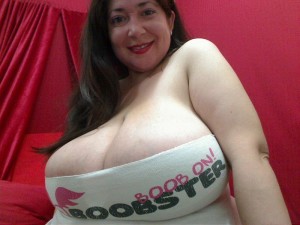 Diana getting her huge tits grabbed and touch on by some lucky stud, not hardcore quality but the photos are very hot and sexy for any big boobs fan.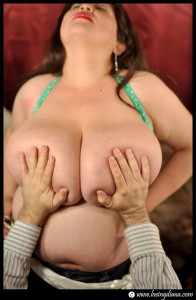 Now, I am no stranger to Diana Loving despite being obvious to most of her activities over the years but I was completely surprised to see her going full on hardcore for the very first time. Apart from her huge natural boobs and plump figure, Diana is best known from all of her photos and softcore videos which I had seen some years ago. I was also obvious that she once had her own website, lovingdiana.com and even did webcam shows on imlive.com at some point. Right now, her site is officially shutdown and she has not done any cam shows lately, it is clear to my knowledge that she must had went on a hiatus period until resurfacing in 2013 to star in her very hardcore video called Big And Beautiful First Timers Volume 2.
The Dvd cover of Big & Beautiful First Timers Vol 2, you can find this at the official website homegrown.com where you can either buy the scene for download or buy the entire movies.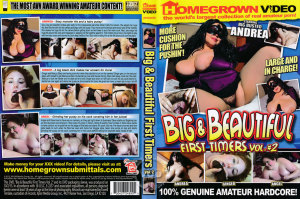 The scene depicts her going under name, Andrea where she is wearing a mask (supposedly to hide her face, not to be recognize by anyone who was a fan of her softcore works) and doing a sexy role-play with some stud who maybe her husband, according to ravenazrael of BoobsRealm. The scene has everything that make it hardcore from a blowjob, titty-fucking, cowgirl riding and of course her getting pounded in. If you are a true fan of big boobs and bbw, this is definitely something that you have to see to believe.
Here is a four minute clip of that scene for those who have not seen it yet, you can also watch the full scene on xhamster.com, I hope you will enjoy this clip and reading this article that I have written.